Sachin Tendulkar analysed India's chances at the World T20 and also gave his opinion on skipper MS Dhoni, Yuvraj Singh and who he thinks will be India's 'game-changer' at the tournament.
Tendulkar first spoke of the "sound" that came off Dhoni's bat during the recent Asia Cup and how it was a reflection of his positive mindset and it was a good news for already "favourites" India.
Dhoni's well-earned tag of world's best finisher was under scrutiny following a prolonged poor run but the Indian captain sort of redeemed himself with some fantastic cameos during the Asia Cup.
"No player in the world has ever been in good form throughout his life as he is not a machine. When I heard the sound of the ball meeting Dhoni's bat, I felt that it was a different sound. That was the sound that tells you that the batsman is in different mindset," Tendulkar told Aaj Tak news channel.
"The biggest asset of Dhoni is his ability to absorb the pressure which has made him a good captain. He has matured over the years. He does not show even when he is tense which is a good sign. Often a captain who is short-tempered or nervous can create panic among ranks which is not the case with Dhoni," Tendulkar explained.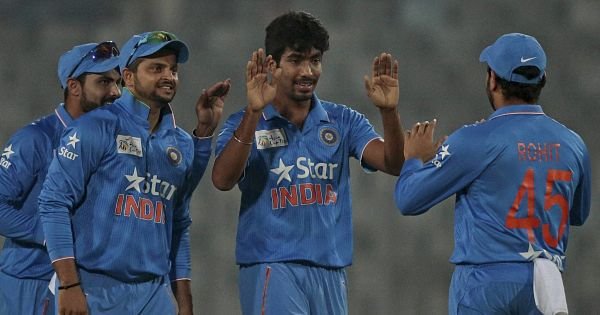 Yuvraj, who has been Tendulkar's protege, has also shown signs of being back in his elements and it has not escaped the legend's attention.
"During Asia Cup, I found his minddset changing, which is good for India. Again, like Dhoni, that feel of the bat hitting the ball was important for me but the most important thing has been Yuvi's footwork." 
"As far as the 'game changer' is concerned, I feel Jasprit Bumrah can be that man for India in the World T20. He has a deceptive action and may look slow but hits the bat harder than you can think," said the 42-year-old.
For the owner of 100 international hundreds, the best part about Indian team is its flexibility.
"The biggest strength in our team is that there is no predictable pattern in our team strategy. We have seen Yuvraj and Dhoni being shuffled in the batting order. Similarly, Ashwin has opened the bowling for India. The balance in our side is fantastic. So I feel, in terms of celebrations, April 3, 2016 in Kolkata will not be different from April 2, 2011," Tendulkar said.
For Tendulkar, England, Australia, India and South Africa are likely to make the semifinal line-up and England is a team that can trouble India the most.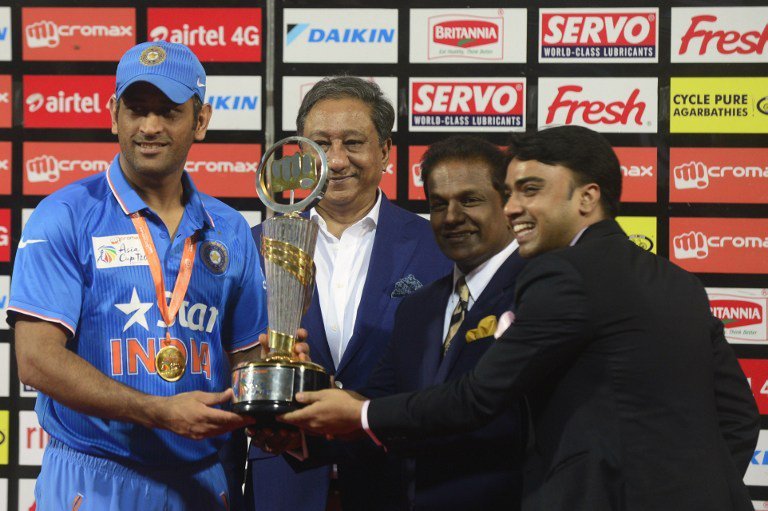 "Australia may not have that depth in bowling as they had earlier but is still decent. The batting is very good which makes them a good side. South Africa may have not done well in crunch matches but they have AB de Villiers. England is a very good side with fine T20 players. I love their bowling attack.
"Someone like Moeen Ali, who I feel is a cerebral spinner, who knows what he is bowling. It's not that he justs lands the ball and gets wickets, he uses effective strategy. Also they have a leg-spinner Adil Rasheed, who can be effective if he can be a bit slower through the air rather than pushing the ball. Although India are not scared of anyone, England can be a team that can cause some worry," said Tendulkar.
About New Zealand, he felt that absence of Brendon McCullum will be a big factor.
"Having McCullum used to be a great advantage for them. He played fearless brand of cricket which is essential. He could hit the first ball of a match for six. They will miss McCullum."
He was all praise for veteran Ashish Nehra, who has done well on his comeback so far.
"Ashish has bowled brilliantly. It's important to get a good start and Bumrah has followed up brilliantly. So this good start given by the duo has also helped Hardik Pandya, who comes in after that. The spinners have been great. Both Ashwin and Jadeja have done well and Harbhajan also did well in the chance that he got."
Tendulkar also did not agree that the team has peaked too early winning 10 out of 11 T20 matches this year.
"I would rather like the state of our team than having a team that is still not confident of winning and does not know what combination to play."
Feature image source: AFP