During the US Open match, a fan went viral for her reaction to tennis player, Feliciano Lopez, taking off his shirt.
When she noticed that the player is making a quick shirt change, her expressions also quickly changed to 'thirsty'.
The video, uploaded by Twitter user, No Match Windy, No?, has almost 6 million views and 185K likes.
The post was captioned,
Blonde woman, top left. She is all of us 😂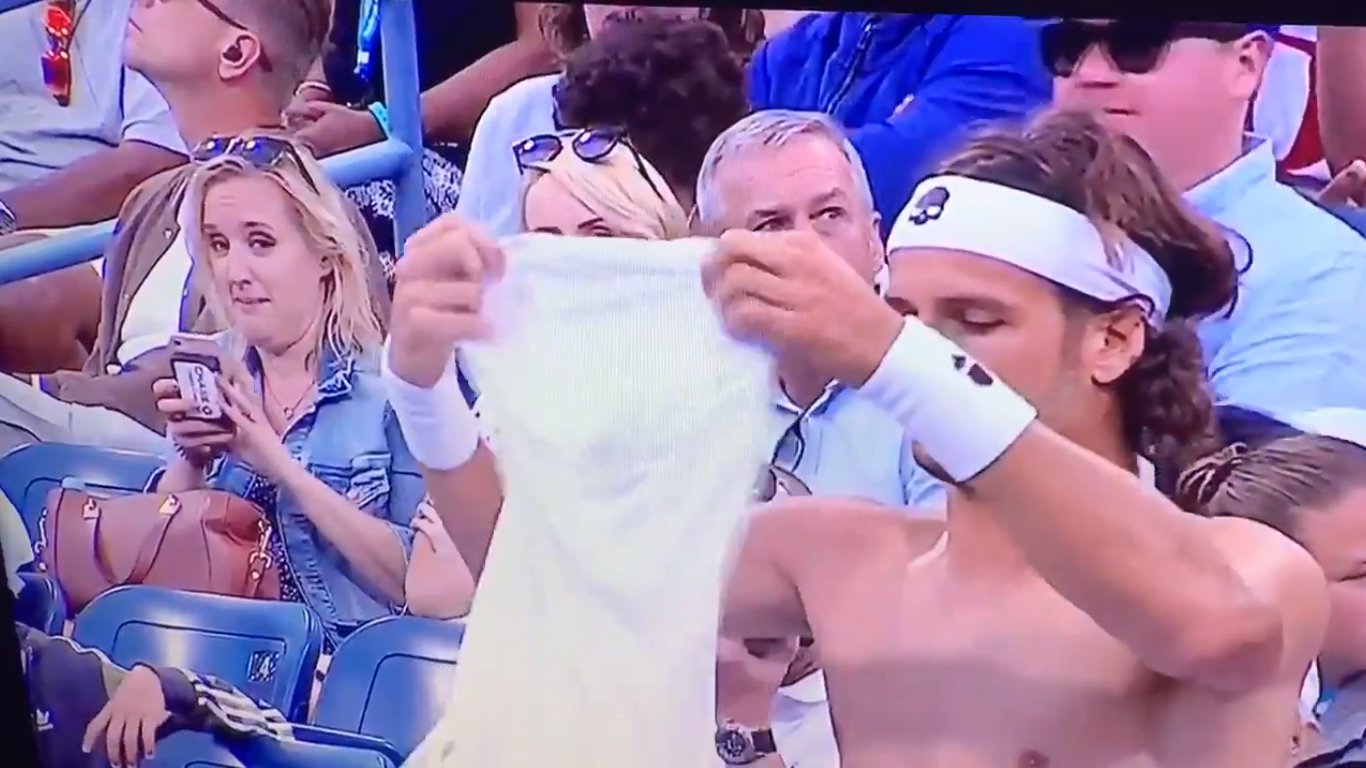 Netizens are relating to this woman who basically said a bunch just using her eyebrows. 
My regular Twitter is the blonde one on the right, my freak Twitter is the blonde one on the left

— Xavier Dawn☀️ (@xavierdawnxxx) August 27, 2019
She spoke entire sentences with her facial expressions and eyebrows lol #Talented

— Leslie (@LeslieHavener) August 27, 2019
I was in a really bad mood until I saw this. Thank you 😂

— Nawal (@NawalNadal) August 27, 2019
While some netizens related to her expressions, some called her out on ogling and recording the player.
The amount of people excusing gross behaviour in this thread is yucky. This is disgusting regardless of the race or gender of either party in this situation

— joshua🇦🇺🇦🇺 (@JD15101) August 27, 2019
no she's not. that's creepy and weird i don't get the joke

— batikha malha (@ptsmeem) August 27, 2019
The actual double standards of this. If this was a man taking a video of a women changing her top it would be a completely different story. Why is it ok when a man is sexualized this needs to stop

— ⚓️ ASHLEY ⚓️ (@bramwell_ashley) August 27, 2019
The tennis player decided to swap his jersey during his first-round win over Taylor Fritz at Flushing Meadows, New York.