So the tennis world secretly banned two umpires and is mulling life bans for four more for taking bribes from betting syndicates and manipulating live scores in the Futures Tour — delaying updating the scores in matches they officiated so that they could allow gamblers to place bets.
The shocking revelation comes in a Guardian report — and less than a month after superstar Novak Djokovic said that he was offered to throw away a match for a hefty sum. 
The report adds:
The Guardian has also learned that Kirill Parfenov, an umpire from Kazakhstan, was decertified for life in February 2015 for contacting another official on Facebook in an attempt to manipulate the scoring of matches. Yet the tennis authorities never publicly released details, alerting only a small number of tournament directors and national tennis federations.
The report questions whether the International Tennis Foundation actually helped create the conditions for corruption to infiltrate the sport so heavily. A deal worth $70 million signed with Sportradar helped smaller tournament scores to be live updated — providing easy meat for gamblers waiting for exactly this sort of opportunity. The updating of these scores would be done by the umpires themselves from a tablet they used while on duty.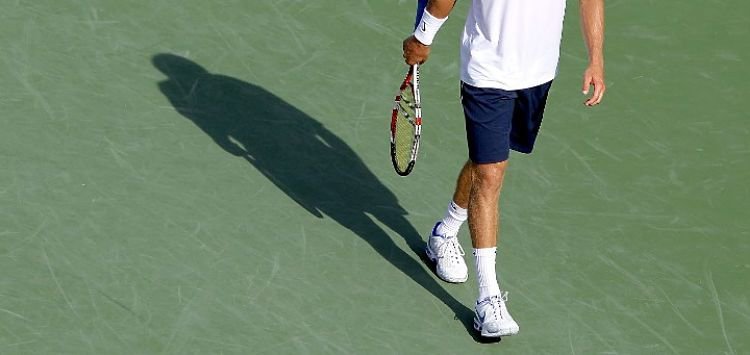 Umpires would delay updating the score and inform the gamblers of what had already transpired on court, giving the chance for odds to be manipulated.
This is even more troubling than match-fixing allegations because the umpires are involved, and the fact that the ITF tried to hide the scandal will be damaging and raise questions on their transparency.
They did release a statement though:
"In order to ensure no prejudice of any future hearing we cannot publicly disclose the nature or detail of those investigations. Should any official be found guilty of an offence, it will be announced publicly. The ITF code of conduct for officials was amended in December 2015 to include public reporting of officiating sanctions from 2016 onwards.
"Our deal with Sportradar, like those in place with ATP and WTA, by creating official, accurate and immediate data, acts as a deterrent to efforts by anyone trying to conduct illegal sports betting and/or unauthorised use of data for non-legal purposes."
Click here to read the full Guardian report.
Feature image source: AFP