On July 27, a "temporary" memorial that was installed on Hyderabad university campus on the occasion of Kargil Vijay Diwas was dismantled by University officials along with the police. The move led to a protest by members of ABVP who had established the memorial, reports The Times Of India.
ABVP had organized Kargil Diwas in the campus on July 26 in which they fixed a "temporary memorial" as a respect to martyrs of the Kargil war. The memorial had come up at a junction near the shopping complex area.
#TelanganaHyderabadPolice in a University of Hyderabad demolishes a #KargilMemorial mark of Kargil Heros,@republic @TelanganaDGP pic.twitter.com/zXMlZTI5C9

— Uttar Pradesh ™ (@BJPLucknowBJP) July 28, 2017
But late Tuesday night, the university security officials uprooted it, leading to an intense argument between students and the officials.
ABVP President Uday Inala told The News Minute, "We don't have any political motive behind it, and neither did we want to make it an issue. We do it every year, but this time, we brought a wooden structure to depict a soldier's memorial."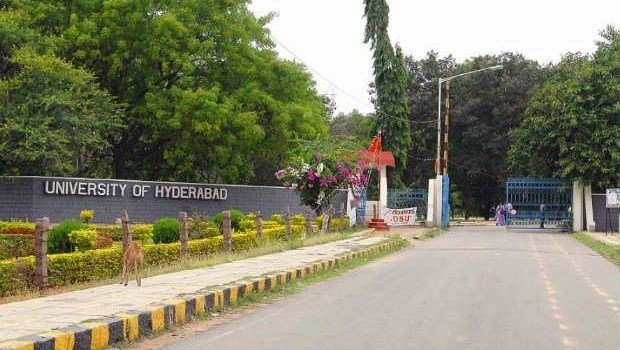 Now, ABVP has installed a "permanent" memorial on the spot as a mark of protest. The move has come under criticism from other students groups.
Dontha Prashanth, one of the scholars who was suspended by UoH along with Rohith Vemula in December 2015, has accused university officials of "supporting" ABVP students in the re-installation of the memorial and questioned why they "hesitated" in allowing them a statue of Dr Ambedkar.
(Feature image source: PTI | Representational )