In a terrorist attack that started on Friday in Jammu's Samba district, two militants were killed in a counter attack by army officers on Saturday, March 21.
Saturday's attack on Army's 81 Armored Regiment camp happened on the Pathankot-Jammu National Highway, around 20 km from the police station in Kathua district where six people, including two militants, were killed on Friday. They were then, reportedly, pinned down in the bushes between the camp and the Army school, where a long gun-battle followed.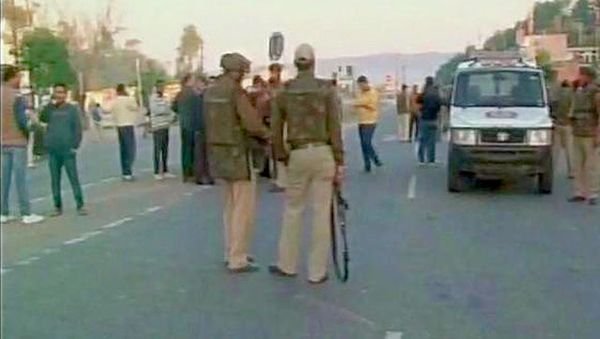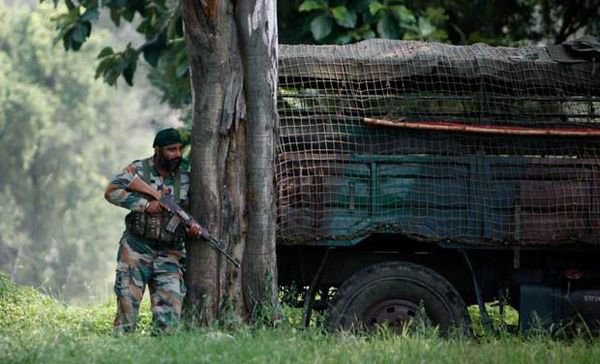 Earlier on Friday, two militants dressed in Indian army uniform entered Rajbagh Police station premises in Kathua district and opened fire, targetting the policemen present inside. It is the first terror attack since the new PDP-BJP government took charge in Jammu and Kashmir.The five hour long gun-battle left both the militants dead and 8 CRPF personnel and two policemen injured. The targeted Rajbagh Police station which also has a CRPF unit inside, was cordoned off soon after the attack.The militants had reportedly reached the location in a local auto-rickshaw. The rickshaw driver has been detained by the police.After Friday's attack Home Minister Rajnath Singh tweeted, "Our security forces have done commendable work in Kathua. They have eliminated two terrorists who attacked a police station this morning."
Former chief minister of Jammu and Kashmir Omar Abdullah tweeted, "If Samba is indeed a terrorist strike it marks a sharp departure from past attacks. 2 attacks in 2 days in same area of Jammu very unusual."Chief Minister Mufti Mohammad Sayeed has blamed non-state actors for Friday's attack.