A police post was attacked by militants in Jammu and Kashmir's Udhampur district late on Thursday, August 6. The ambush between police officials and the terrorists injured two of the police officials.
This is the second attack in two days after two Pakistani terrorists attacked a Border Security Force convoy, killing two soldiers.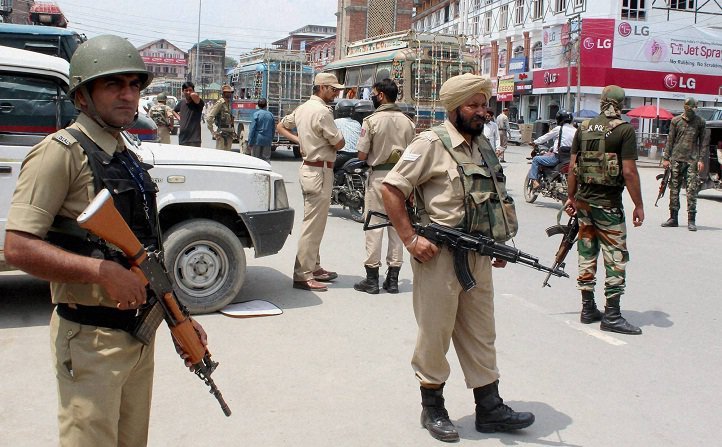 Source: PTIDeputy commissioner of police Shahid Iqbal in his statement to Hindustan Times , said, "As per initial reports, three terrorists have attacked the police post. Two special police officers are injured. An encounter is going on."The targeted police post is situated in Basantgarh which is a remote area and very close to Udhampur town. Reportedly, after crossing the Ujh River from Kathua, the terrorists entered into Basantgarh. Special police officer (SPO) Gul Mohammad was injured during the gunfight. The police officials were further joined by additional enforcements.
The terrorist who was caught on Wednesday, Mohammad Naveed Yakub, has already revealed that he was part of a 15 member terror group who have been trained to execute terror attacks in Indian territory.
He was then a part of a four member group who infiltrated into India many days back, two of whom are still unaccounted for. Naveed could not reveal anything about the rest of the 11 members of the team who were trained in Pakistan occupied Kashmir.