A terrorist attack carried out by a Muslim in United States receives five times more media coverage than an attack carried out by a non-Muslim, a new study has found, says a report in The Independent. 
The findings have come after an analysis of all the newspaper coverage related to terrorist attacks in US between 2011 and 2015. The report titled, "Why Do Some Terrorist Attacks Receive More Media Attention Than Others? came to the light due to the efforts of researchers at Georgia State University. 
Here are the major findings of the study:
One of the major finding of the study was that there was a 449 percent increase in media attention when the perpetrator of a terrorist attack was Muslim.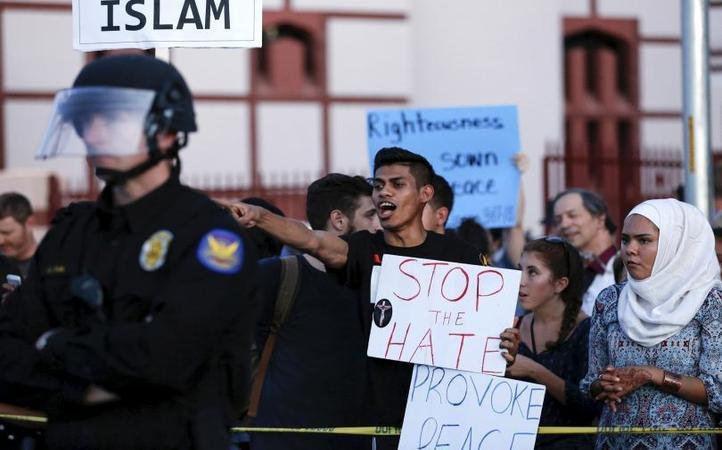 While only 12.4 percent of terror attacks were committed by Muslims during the study period, the attacks accounted for 41.4 percent of media coverage, a report in Daily Sabah says. 
Providing a contrasting view of media coverage related to different terror attacks, the study said 2013 Boston Marathon bombing carried out by two Muslim attackers received almost 20 per cent of all media coverage that took place in US in the five-year period.
As compared to Boston Marathon bombing, a massacre of six people at a Sikh temple in Wisconsin by a white man received just 3.8 per cent of coverage. 
"Whether the disproportionate coverage is a conscious decision on the part of journalists or not, this stereotyping reinforces cultural narratives about what and who should be feared," the study reads. 
The authors of  the study also debunked US President Donald Trump's claims made in February this year when he said that the media did not report on Muslim-perpetrated attacks.
"By covering terrorist attacks by Muslims dramatically more than other incidents, media frame this type of event as more prevalent. Based on these findings, it is no wonder that Americans are so fearful of radical Islamic terrorism. Reality shows, however, that these fears are misplaced," the study said. 
Feature image source: Reuters/Representational Image