Freedom of speech is indispensable to a democracy. But after BJP demanded a ban on certain scenes in Tamil star's movie 'Mersal', people have been pointing out how freedom of speech has been caught by its throat and artistic license has been compromised with. 
As this controversy rages on, opposition and citizens alike have come forward to slam the saffron party for its move to muzzle criticism and creative expression in the country.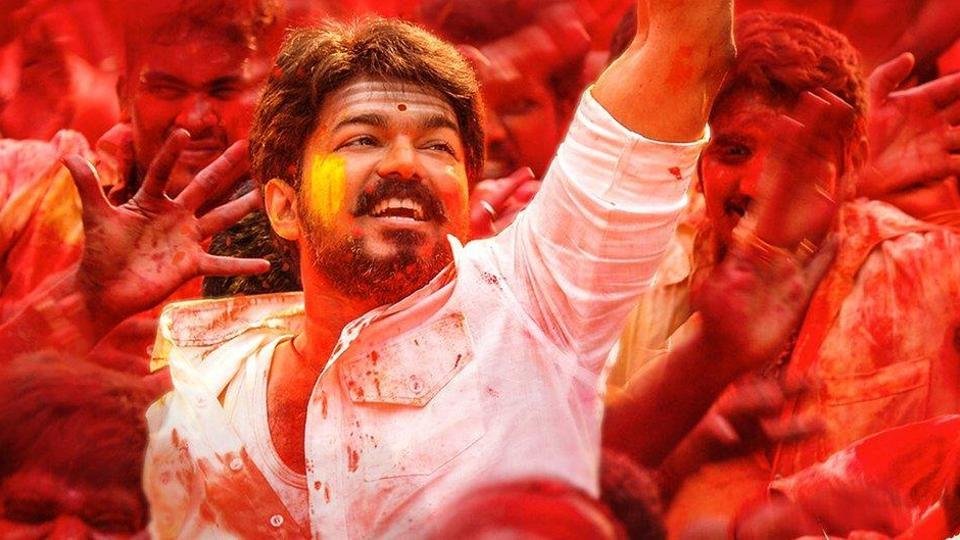 Rahul Gandhi took a clever jibe at PM Modi and tweeted:
Taking a dig at the BJP's attempts to silence criticism, former Union finance minister P Chidambaram said
Congress leader Shashi Tharoor too jumped in and pointed out how the party has always stood for freedom of expression
But well, the claim is good for rhetoric and scoring political points but is unbelievable, given Congress's questionable past in this area. A Twitter user took on Tharoor and demolished his claim completely and did it in style, proving how Congress stands up for freedom of expression only when it's not in power. 
In a Twitter thread, the user listed numerous such instances (29 when we checked last) where Congress suffocated freedom of speech. 
In fact, Jawaharlal Nehru, was the first one to kill free speech when he brought the first amendment to India's Constitution in 1951, which imposed "reasonable restrictions" on speech.
Then came the bullying. In one of the first instances of the government attempting to silence an artist, a 29-year-old Majrooh Sultanpuri was jailed for writing against Nehru and khadi.
Further, many such movies which criticised the government and were considered too 'radical' were banned by the Nehru government
In 1988, India became the first country to ban Salman Rusdie's controversial novel 'The Satanic Verses' much before the Iranian fatwa. The ban from Rajiv Gandhi's government prevented the book from being imported to India, and is still in place.
In 2006, a Danish paper published a series of cartoons of the Prophet Muhammad that provoked protests across the Middle East. India also banned them and the then PM Manmohan Singh asked the newspaper to tender an apology and ensure that such acts were not repeated.
Just last year, Bengaluru police arrested a youth for allegedly posting a derogatory remark on the internet against Karnataka Chief Minister Siddaramaiah.
Fearing of a backlash from Muslims, the Manmohan govt in 2012 sought to firewall the objectionable cartoons of Prophet Mohammad, published by a French weekly.
In the same year, the Manmohan government again asked Google to block access to a movie that disparages Islam and Prophet Mohammed. 
In 2006, Congress president Sonia Gandhi expressed 'outrage' over the publication of cartoons of Prophet Mohammed in European newspapers.
The book, India Independent by French historian and economic Charles Bettelheim, critical of Indian Government's policies, was banned in 1976.
The film starring Sanjeev Kumar and Suchitra Sen, Aandhi which had close resemblance with then Prime Minister Indira Gandhi's life was banned during the emergency.
Same was the fate of Kissa Kusri Ka. The Amrit Nahata film made in 1977 which had close resemblance to the life of Sanjay Gandhi and lampooned the Emergency was banned by Congress.
The Congress party ensured that this dramatized biography of Sonia Gandhi by Spanish writer Javier Moro was never available in Indian bookstores.
During the Emergency period, Indira Gandhi government's leading "propagandist", Vidya Charan Shukla persuaded Kishore Kumar to sing a propaganda song for Indira Gandhi. When he curtly refused, Shukla banned his songs from All India Radio and Doordarshan.
In 1986, Malayalam playwright PM Antony's drama on Christ, `Christhuvinte Aram Thirumurivu` (the sixth sacred wound of Christ), was banned on religious grounds. The ban on the play also triggered a heated debate on the freedom of expression with several writers and cultural personalities condemning the government decision.
Dan Brown's bestselling book, The Da Vinci Code was banned by Congress on blasphemy grounds.
In 1973 biography, Michael Edwardes in his book raised questions about the effectiveness of Nehru's political leadership and highlighted differences of opinion and disputes within Congress leadership before independence. The book was subsequently banned.
In 1962,Congress banned the novel, Nine Hours to Rama by the historian Wolpert. It reportedly got banned because it exposed the poor security provided to Gandhi, and hinted at possible incompetence and collusion.
The Twitter thread that has been widely shared, meanwhile, continues to grow longer.
So, be it the Congress or BJP, the practice of ban has always been prevalent in India. The culture of randomly targeting art/film for not being in adherence to the ruling party's code of conduct unfortunately, is not new.