Amarpreet Singh is speaking to us from Teknaf village in Bangladesh, which shares a border with Myanmar. Singh, a volunteer with Khalsa Aid India, has been keeping a lookout for fires on the other side of the border. "Fire means more people will cross over," he says. For the past few days, Singh, the managing director of the humanitarian organisation, has had to depend on the crudest possible signals to prepare himself for eventualities. 
When thousands of refugees almost gush out of the packed ferries transporting them from the other side, hungry, thirsty and exhausted beyond imagination, Singh is waiting for them with that crucial gulp of water.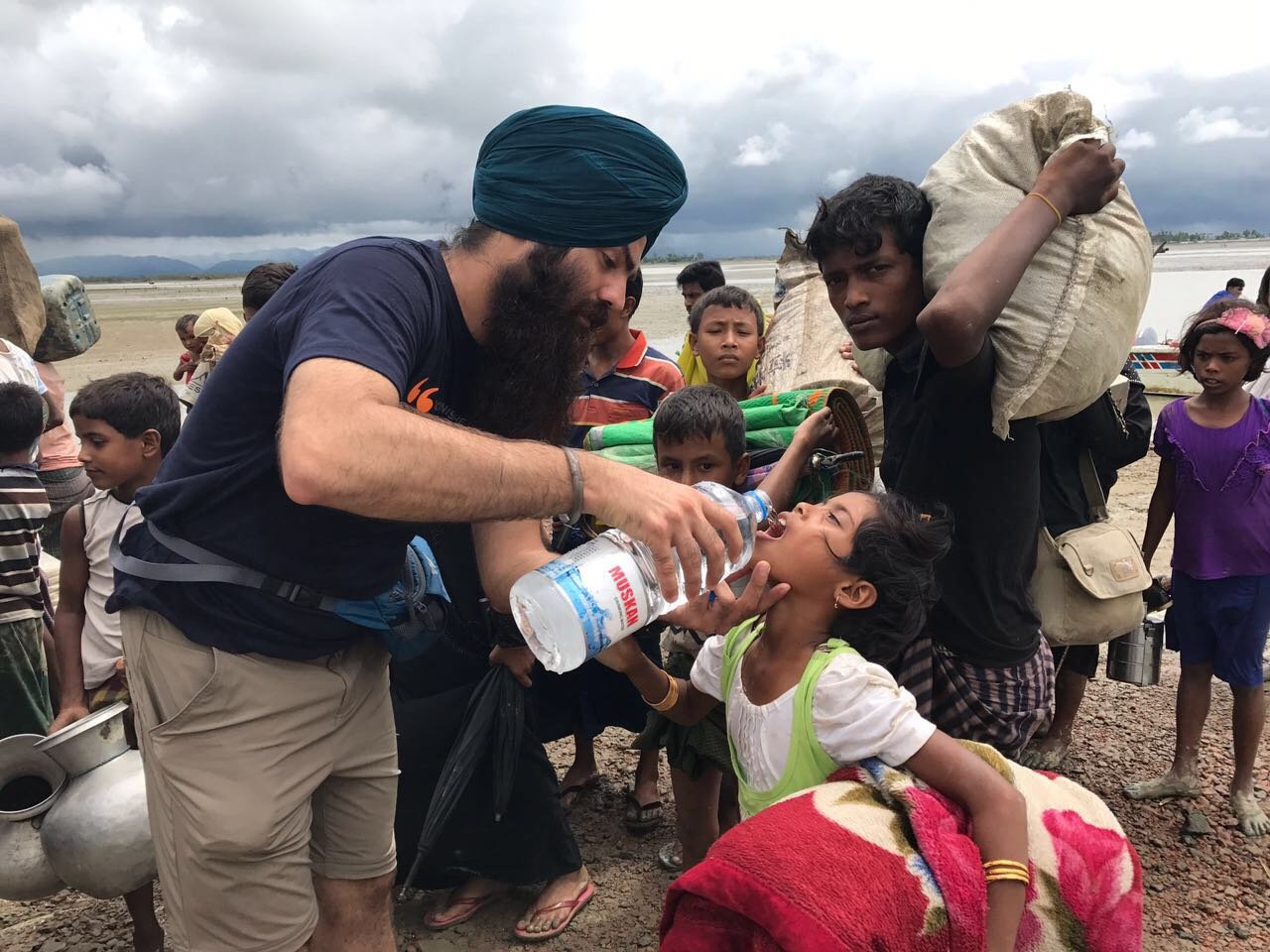 The walk to the nearest health camp, almost 30 km away, is insurmountable for most of them with deteriorating health conditions. Most of them choose a good meal over medical check-ups because all they want is food and shelter from the rains.
About 18 volunteers from humanitarian organisation Khalsa Aid International, who have reached the Bangladesh border at Teknaf, are working with locals. The Khalsa Aid team is setting up langars (community kitchens). They transport the raw materials from Dhaka – a 10-hour ride away from Teknaf. "Since this town is a bit cut off from the major cities, it gets difficult while sourcing the materials due to connectivity problems and incessant rain, but we are trying to reach as many people as possible," says Singh. 
Working closely with them for the past two days, Singh says the refugees comprise newborns, pregnant women and also the elderly – some of whom are over 80-90 years old. "I am not sure if the babies will be able to survive, considering their health condition. It's heartbreaking to see them trying to get a morsel of food or water. All the shops are shut, the roads blocked, even the local authorities are trying their bit to help with their limited resources," he said.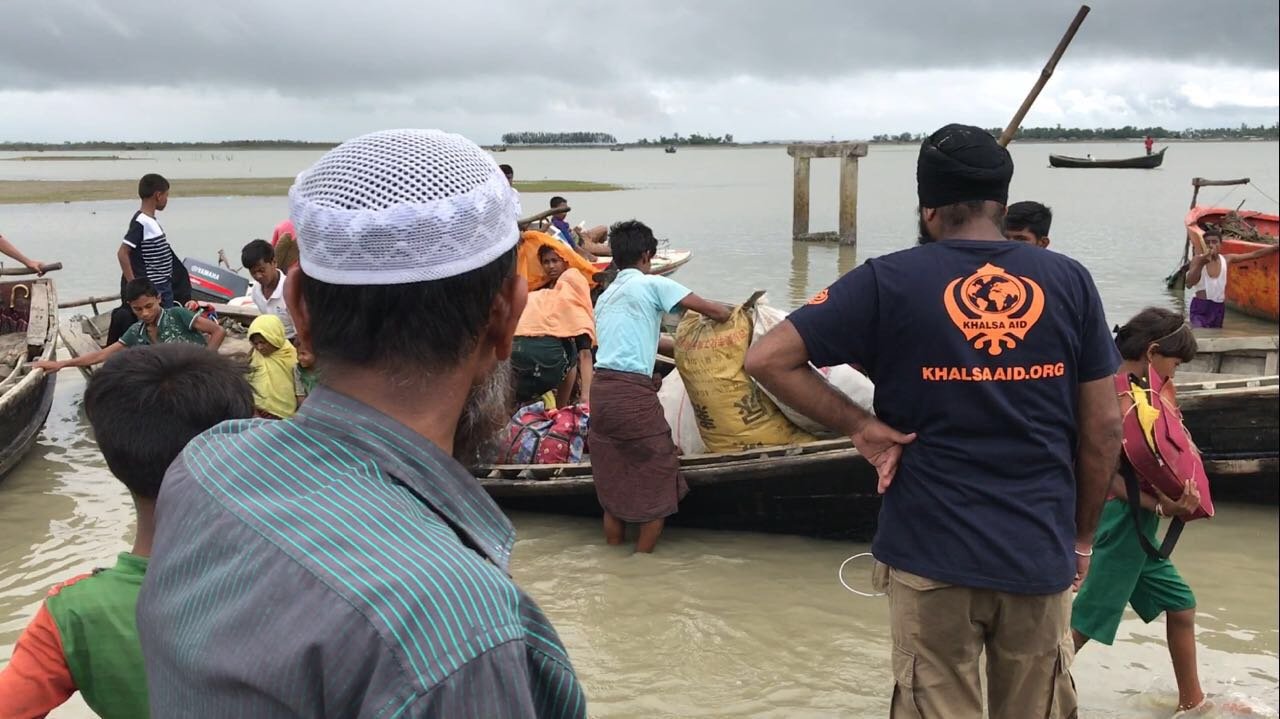 Arriving from Maungdaw in Myanmar, the refugees are often forced to wait for days before being able to cross over to Bangladesh. Reason? They don't have any money on them. The people who transport, says Singh, often demand Rs 1,000 to Rs 2,000 which is an unthinkable amount of money for the Rohingyas. Many of these refugees flee their homes with the barest minimum. 
According to Singh, approximately six lakh people are set to arrive on Thursday. "We were initially unprepared because we had anticipated an influx of around 50,000 people. After reaching this town, we realised that nearly two to three lakh refugees have already arrived and more are crossing over every day. We are getting more local volunteers and there's a team coming from Punjab on the day after tomorrow," said Singh.
India's alleged security concerns and decision to deport the Rohingyas was criticised by the United Nations, which has estimated that around 2.70 lakh have fled to Bangladesh and more are fleeing to neighbouring countries every day. A meeting of top officials was scheduled on Tuesday evening in the Prime Minister's Office to review the strategy to handle the Rohingya crisis.
All images sourced from Khalsa Aid