As protesting farmers from Tamil Nadu continue to hold their ground at Jantar Mantar, volunteers from Bangla Sahib Gurudwara have stepped in to ensure that their pleas don't starve to death, both figuratively and literally.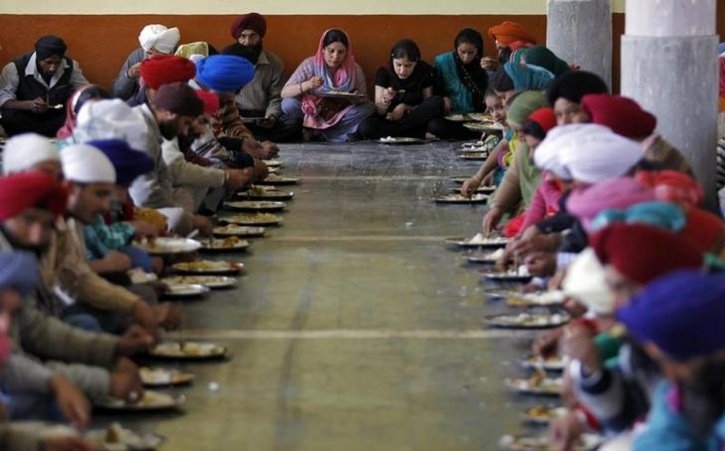 In an unusual gesture, The Delhi Sikh Gurudwara Management Committee (DSGMC) has been feeding the protesting farmers by providing langar services, reported NDTV.
"These protesters at Jantar Mantar come from far places. Neither do they know the language nor where to go to eat. So we deliver langar food twice a day to them. We would have provided them accommodation too but they haven't asked for that service yet," Manjit Singh, President of DSGMC was quoted as saying by NDTV.
The report further stated that the Gurudwara later took to serving more rice over chappatis to satisfy farmer's preference.
"After all, this is Guru ka Langar and we don't discriminate. Some consider it our allegiance to their protest but no, we are just serving those who seek Guru's help," Manjit Singh added.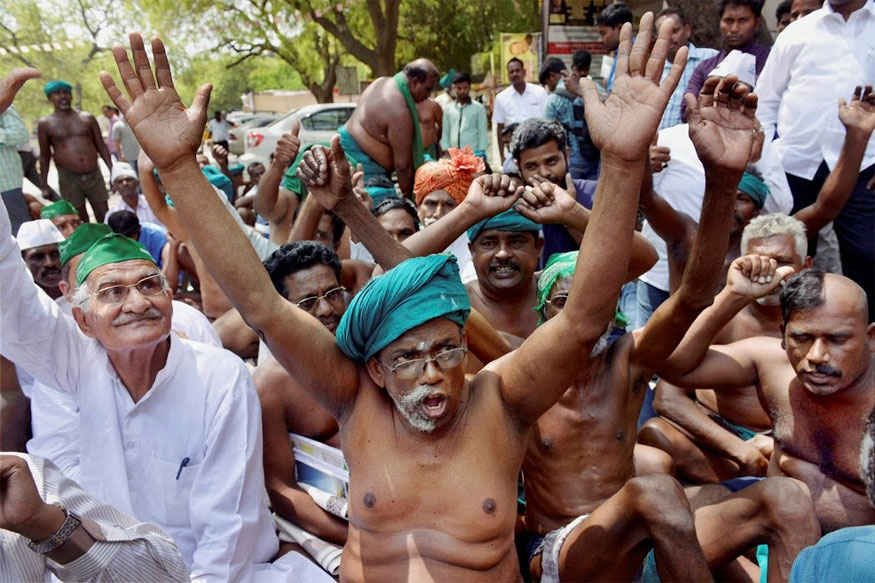 Speaking to NDTV, R Perumal, a protesting farmer called these volunteers godsend.
"Our families are hungry back home and we are fighting for our survival here. You volunteers are godsend," he said.
According to Network 18, the Gurudwara has been a safe haven for protesters since 1986.
"In 1986, social activist Baba Amte led a 'Bharat Jodo' march all over the country. For two days, thousands of his supporters were camped out at Amar Jawan Jyoti. By the second day, they were running out of food, which is when they turned to us. Even back then, we were equipped to feed all his supporters," Manjit Singh said.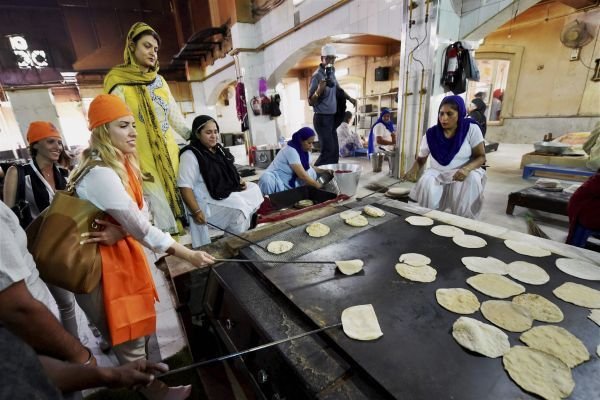 This also not the first time that the Gurudwara has come to the rescue of the Tamil Farmers. Previously, during the months of April and May this year, it was the same Gurudwara that took upon itself to feed the protesting farmers.
"In the first ten days of the protest, we would have died of starvation had it not been for the kind people at Bangla Sahib. When public toilets were getting overcrowded, some of us walked for 15 minutes to the gurdwara and used the toilets there. When there was no food, we would eat at the langar. It was godsend for us. It kept us alive in those days," 63-year-old S Jayaraman, a protesting farmer was quoted as saying by Network 18.
(Feature image source: PTI)