Ruby Rai, a student of Vishun Roy college in Vaishali district of Bihar was arrested by Special Investigation Team (SIT) and sent to 14-days judicial custody on Saturday, as she emerged from a re-test of Bihar School Examination Board (BSEB).
As per the Hindustan Times report, Rai failed the re-test miserably having managed to write only one sentence, "Tulsidas ji, pranam", when she was asked to write an essay on the poet.
During the police interrogation, Rai reportedly told the officials on Sunday,
Hum dehaat ki ladki hain, humko nahi pata hum kaise top kar gaye (I'm a village girl. I don't know how I topped the examination).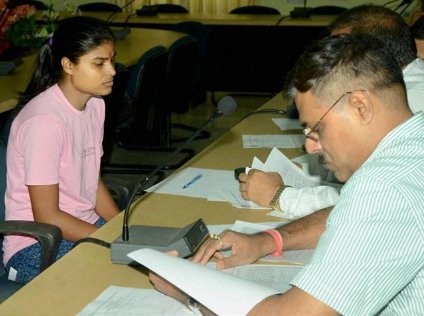 Meanwhile, Bihar School Examination Board (BSEB) has decided to cancel Ruby's result after she flunked the re-test.
A Patna court had issued a non-bailable against four toppers of the intermediate examination, including Ruby, in the exam racket. Science topper Saurbabh Shrestha, third topper Rahul Kumar and Vishun Roy college Principal Bachha Rai's daughter Shalini Rai are the other three against whom the arrest warrant was issued. 
Ruby's comments during a TV interview after she was declared the topper in Humanities stream this year had led to the lid being taken off from the toppers scam in the state. She had pronounced Political Science which was one of her subjects as "Prodikal science" which according to her taught cooking.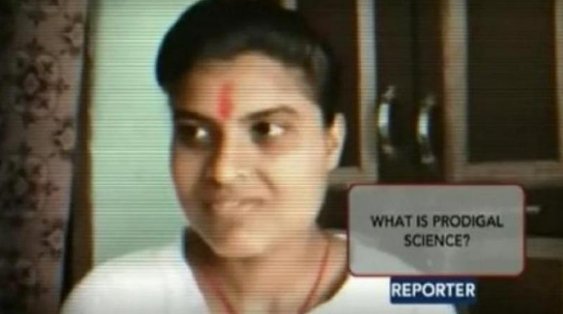 After skipping two summons to appear before a team of subject experts for reassessment of her exam performance, Ruby, enrolled from the controversial Vishun Roy college in Vaishali, arrived at BSEB office on Sunday to face a written re-test as well as interview.
Lalkeshwar Prasad, former chairman of the Bihar School Examination Board (BSEB) had confessed to taking bribe for fudging results.
Prasad has said he took Rs 20 Lakh from a cheating racket kingpin in order to push each undeserving student into becoming a topper.
(With inputs from PTI)
(Feature image source: Twitter)