On Monday, in an incident that shook the nation, 24-year-old Arjun Bhardwaj jumped from the 19th floor of Taj Land's End hotel in Bandra to his death.
What was even more macabre was that Bhardwaj, a third-year student of economics at Mumbai's Narsee Monjee College of Commerce and Economics, went live on Facebook minutes before taking the extreme step. 
Drinking wine, smoking a cigarette and dressed in a bathrobe, Bhardwaj gave a "tutorial" on "how to commit suicide".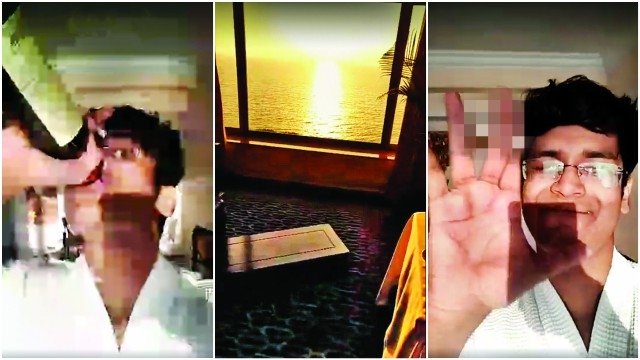 His suicide notes said he was a drug addict and his previous social media posts suggest he was suffering from depression and was seemingly reaching out to friends.
Bhardwaj's case is alarming and one that draws attention to mental health problems and lack of help in such cases. But this is clearly not how some people saw it.
A young student died a disturbing death and all they could think of was abusing the dead. They spammed his Facebook timeline with comments that will shake you to the core. 
This was brought to our attention by a blogger, Soumyadipta Banerjee, who put out the screenshots of the comments, urging people to report the commentators to the police.
Titled 'Need help to report these morons on Facebook', the blog was posted on April 4. We are reproducing the screenshots and some of the blogger's comments here with permission:
A visit to Arjun Bhardwaj's Facebook profile will tell you what is exactly wrong with today's generation of college students.

Some have created a website pages with his photos etc and are openly advertising on Arjun's profile to get more views.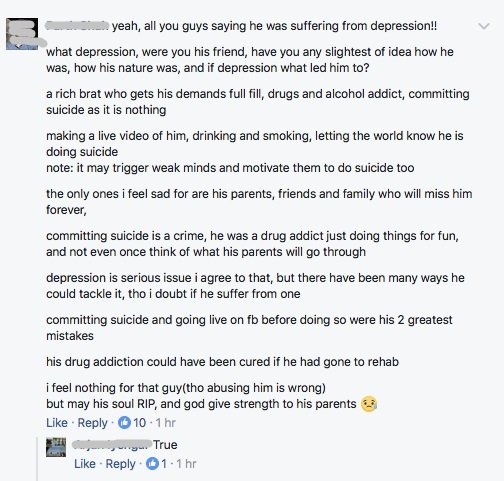 or this one…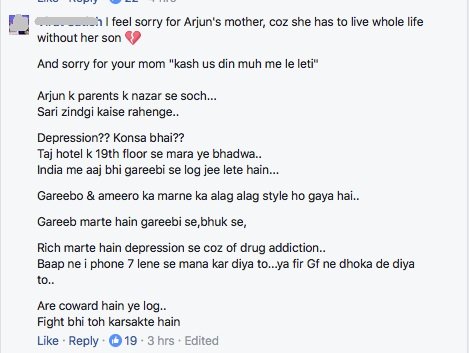 The blogger goes on to appeal readers to report these accounts to the police, and to honour the dead. He writes:
Arjun is not there anymore to defend himself. I appeal to all of you through this blog to go and report these morons and help us to clean up his profile.
Two days later, Arjun's profile page has been pulled down.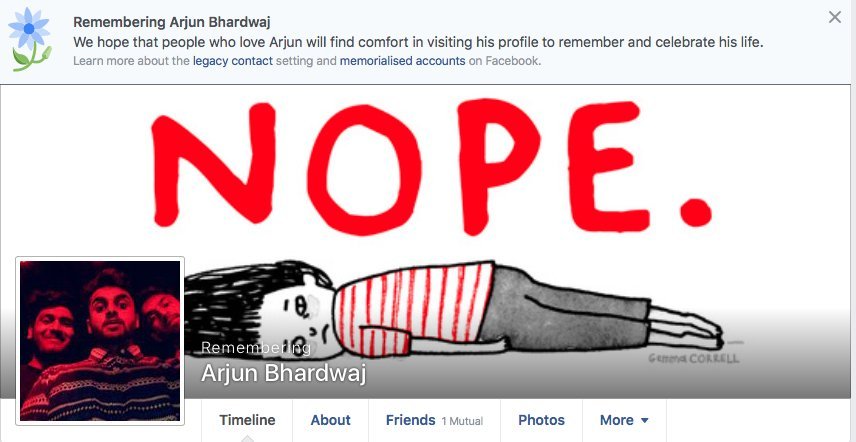 It's not clear what prompted Facebook to do it, whether people reported these accounts or the family members of Arjun had appealed for it.
But what the comments show is the ugly reality of today: that in the world of social media, abusers won't spare even the dead.