This will be a major blow to animal rights movement in India. The controversial buffalo race, Kambala, will soon be legalised. The Centre on Wednesday approved the modifications to the (Prevention of Cruelty to Animals) Bill 2017.  
The Union Ministry  for Law and Justice gave consent to the modified bill. It will now be placed before the President for his final approval, reports Hindu Business Line. Once passed, it will eventually exempt it from the ambit of the Prevention of Cruelty to Animals Act 1960.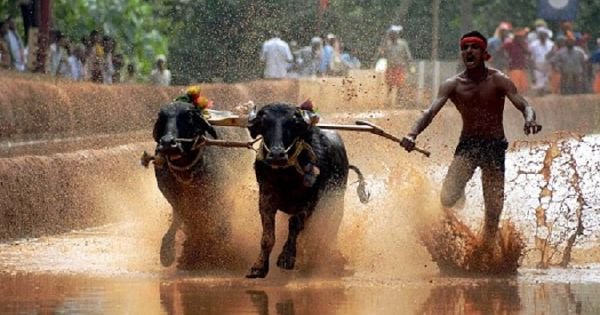 What is Kambala?
It is a traditional slush buffalo race which is organised in Dakshina Kannada and Udupi districts of Karnataka. The annual sport, held from November to March, involves a pair of buffaloes tied to the plough and anchored by one person. They are made to run in parallel muddy tracks in a competition in which the fastest team wins. It is apparently held to propitiate the Gods for a good harvest. It's also a recreational sport for farmers. Kambala, which first started as a traditional non-competitive sport later grew into a properly organised sporting event in the villages of coastal Karnataka.
What is the controversy over it?
Several animal rights activists have criticised it saying that the practice involves animal cruelty. They have been raising concerns of over the whipping of animals during the race. Activists say that buffaloes run in the race only because of the fear of being beaten. Noted animal rights activist and Union minister Maneka Gandhi also shares similar sentiments about the ill-treatment of buffaloes.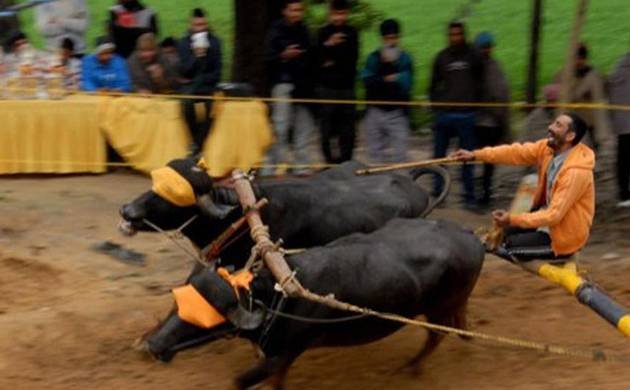 When was it banned?
In May 2014, Kambala was banned by the district administration of Udupi and Dakshina Kannada in mid-November after the Animal Welfare Board of India (AWBI) pressed for it following a Supreme Court order on May 7 against cruelty towards animals in the guise of entertainment.
But the state government wrote to the Centre pleading with it not to ban 'Kambala' which had been part of rural life here since long.  They maintained that 'Kambala' was a coastal tradition and it should be allowed since there was no cruelty involved in its conduct.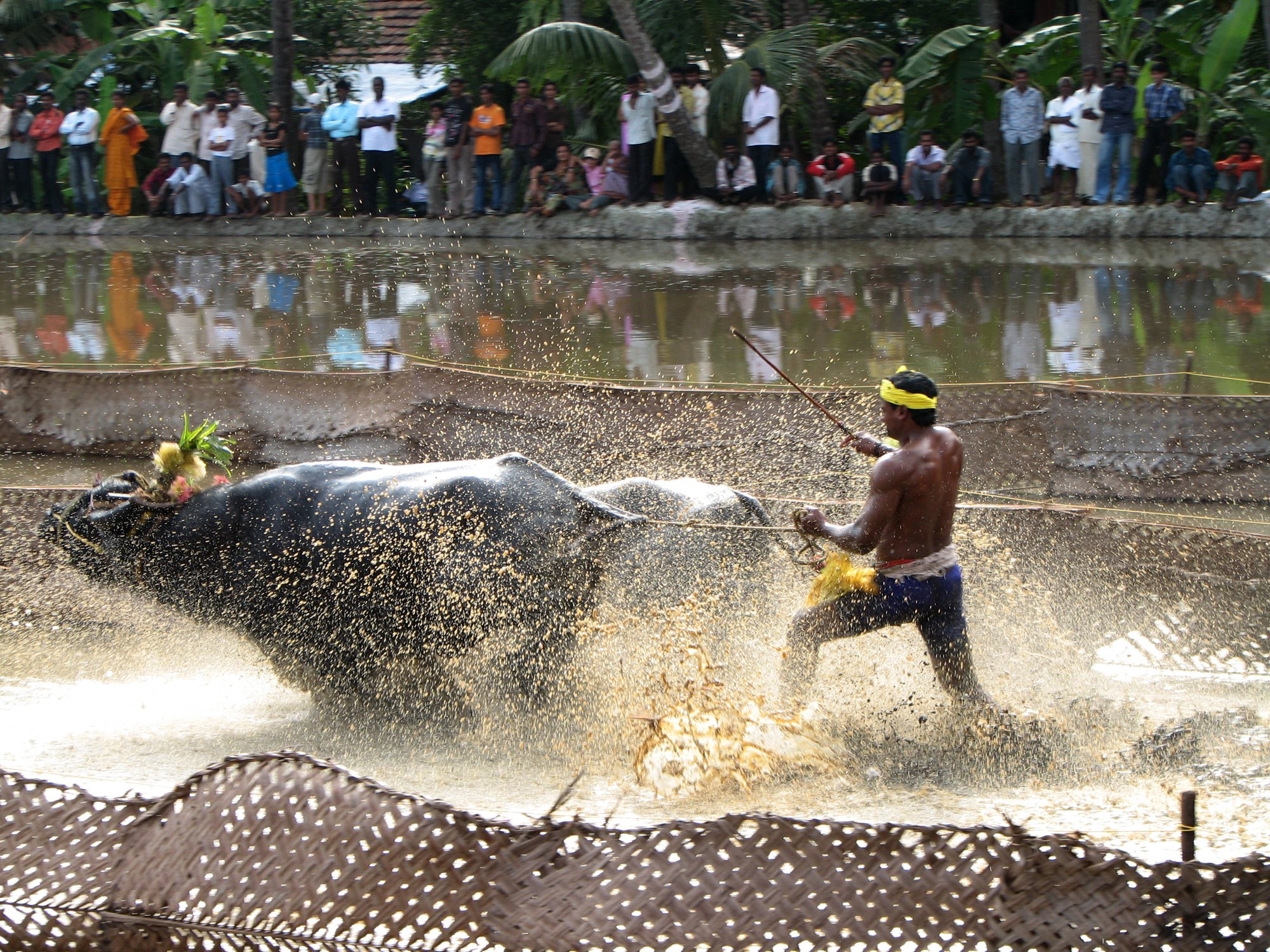 Why was it back in the news?
Earlier this year, Tamil Nadu saw a wave of protests against ban on Jallikattu, its traditional bull-taming sport. The protests triggered a strong reaction in Karnataka with many demanding the rollback of ban on Kambala. Chief Minister Siddaramaiah said that an ordinance could be brought in, if necessary, to allow the event after seeking legal opinion.
In February, the Karnataka Assembly unanimously passed the  bill to legalise Kambala. The Prevention of Cruelty to Animals Act, 1960, was amended in its application to Karnataka by the bill which was tabled after the clamour for Kambala grew, spurred by the success of pro-jallikattu (taming of bull) stir in Tamil Nadu.
(With inputs from PTI)
(Feature image source: PTI)