There is no dearth of idiocy in Indian politics, but the current JNU row seems to have crossed the previous milestones in frivolity. 
Among the many debates the row has generated, is one around a famous poem written by late Kashmiri-American poet Agha Shahid Ali titled The Country Without a Post Office, which has led to rather nutty responses.
A few days ago, an activist actually filed an RTI inquiry to know how many post offices are there in Jammu and Kashmir! If that's not ridiculous enough, Union Minister and senior BJP leader Venkaiah Naidu had our stomach hurting with his understanding of it.
Let's begin with what's the big deal around it
On February 9, the 'cultural evening' organised by JNU students used the line for its title.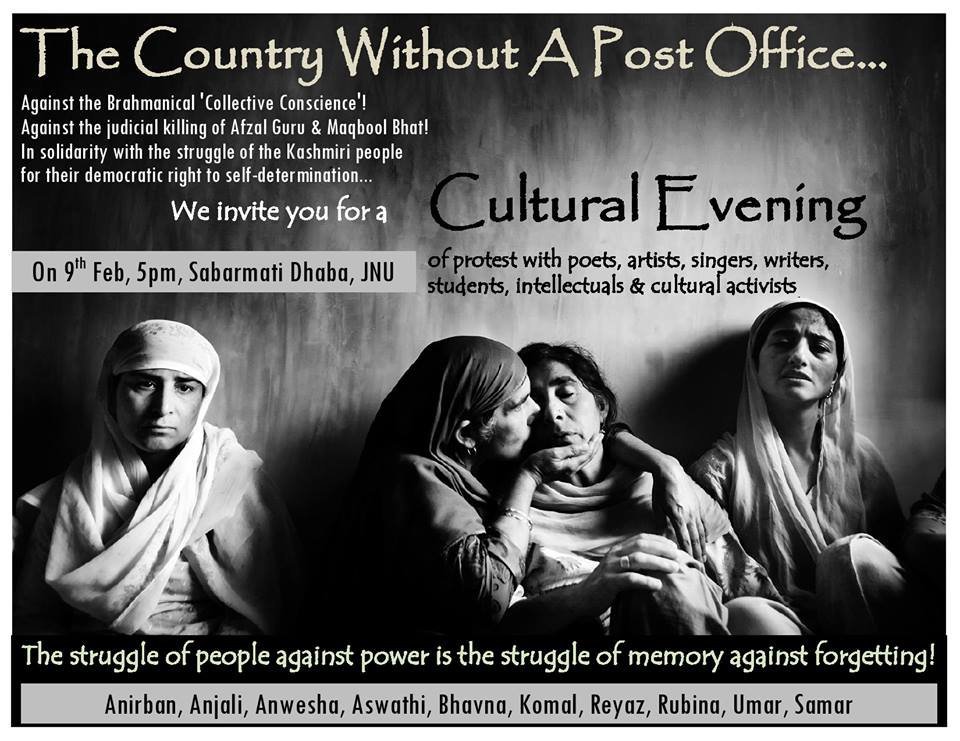 Soon, a Hyderabad-based engineer, Kanumuri Manikanta Karthik, also a prolific RTI activist, filed an RTI to know whether the J & K has any postal facilities. The application, that provided a momentary comic relief during the row, posed these questions: 
What percentage of Kashmir is covered by the postal department? 
How many post offices are there in Kashmir?
What should be the number of post offices in Kashmir, according to postal department norms?
If there is difference between the numbers of post offices established, what is the reason for the difference and what steps are being taken to cover it?
In response, Chief Postmaster General, Srinagar, informed him in a written reply that "postal facilities are provided in every nook and corner of Kashmir Valley. A total of 1,699 post offices function in the J-K Circle, of which 705 post offices function in Kashmir Valley." There was no reply on the last two questions by the Postmaster citing lack of evidence.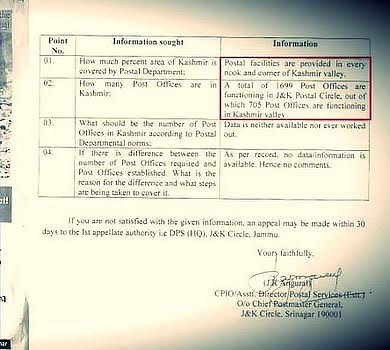 But if that wasn't enough, Venkaiah Naidu, while speaking in the parliament about the JNU row, said this: 
"The heading of the poster says: 'A country without a post office'. Is India without post office? The entire world is looking towards India under the great leadership of Shri Narendra Modiji today."
And he continued: "The world wants to invest in India. I am a Minister of Urban Development and I can tell you that 36 countries have approached me in the recent past saying that they want to invest in India because this is the best place and also it is a hope for investment. That is the mood. The world is respecting India and some people are putting up posters saying: 'A country without a post office', 'against the judicial killing of Afzal Guru and Maqbool Butt, in solidarity with the struggle of Kashmiri people, etc."  
Now, we bring you the line's context and why only JNU got it right. 
The poem titled 'The country without a post office' was penned by Agha Shahid Ali in 1997 in the backdrop of the turbulent 90s when local Kashmiris took to guns to fight the Indian rule in the state.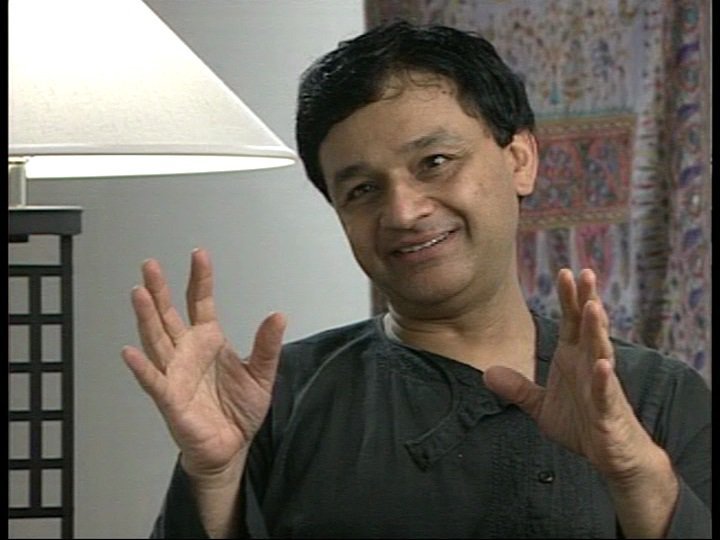 Snippets of the famous poem were also echoed in the valley in February 2013 after Delhi's Tihar jail sent a letter to Afzal Guru's home announcing the parliament attack convict's hanging two days later. 
Here's an excerpt from the poem:  
"Everything is finished, nothing remains."
I must force silence to be a mirror
to see his voice again for directions.
Fire runs in waves. Should I cross that river?
Each post office is boarded up. Who will deliver
parchment cut in paisleys, my news to prisons?
Only silence can now trace my letters
to him. Or in a dead office the dark panes.  
— Excerpt taken with permission from Penguin Random House from The Country Without A Post Office by Agha Shahid Ali (Penguin Classics, Rs 299)
Feature image source: Penguin India