CRPF commandant Pramod Kumar unfurled the national flag at the office of the CRPF's Deputy Inspector General in the city's Karan Nagar area. 
In his speech to the personnel, he reportedly said: 
"We are not only faced with terrorism but also stone pelting in Kashmir. I urge you to undertake the duties assigned to you honestly to uphold the integrity, solidarity and freedom of that we achieved after immense struggle." 
A few hours later, Kumar stood by those words, when he led CRPF personnel against militants in the Nowhatta area of Srinagar in one of the most audacious strikes on Independence Day in the state.
When he heard about the encounter in Nowhatta, which was three kilometres away from the CRPF office, Kumar rushed to the spot with his team. Unfortunately, he was hit by a bullet and killed.
WATCH: CRPF Commandant Pramod Kumar unfurled tricolour in Srinagar y'day, was shot dead by terrorists an hour later.https://t.co/HBjfPSaV88

— ANI (@ANI_news) August 16, 2016
"He was leading from the front, when he was shot,"' CRPF spokesperson Bhavesh Choudhary was quoted as saying in the Hindustan Times report. 
Kumar was taken to a Base Hospital in Srinagar where he later succumbed due to fatal gunshot injuries on the neck. 
According to a report by Telegraph, heavily armed militants had started firing indiscriminately fire on the CRPF men who were enforcing curfew in the area. Two militants were also killed in the encounter which lasted for four hours.
The 43-year-old CRPF officer who was native of Bihar was awarded by CRPF in 2014 and 2015 for his 'highest operational acumen'. He is survived by his wife, an engineer, a six-year-old daughter and a 63-year-old father.
He has been posted in Tripura, Assam, Bihar, Jharkhand and Andhra Pradesh, apart from a two-year stint on deputation with the Special Protection Group, which provides security to the Prime Minister and former Prime Ministers and their families.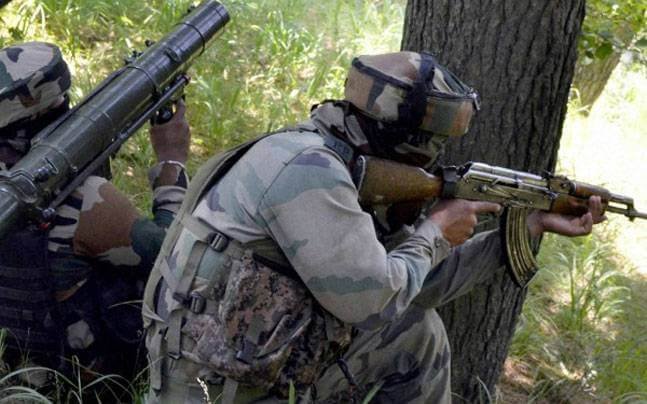 His wife told The Indian Express  that she had chatted with him over the phone just the previous night and she was informed on Monday about the operation. However, just a few hours later she was informed of his demise. 
She said that her husband had always sought to do something brave. 
"Nation is my mother. I will do anything to defend her and you will see that I will get Shaurya Chakra one day", Kumar used to tell his wife Neha, reports The Times of India.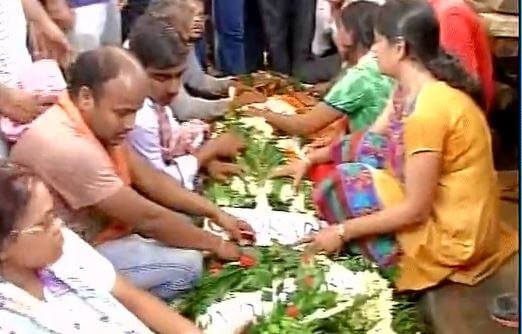 Kumar's mortal remains were transported to his home by a special aircraft from Srinagar to Jamtara in Jharkhand where his last rites were performed in the Mihijam village on Tuesday.
Home Minister Rajnath Singh expressed concern over his death CRPF commanding officer and tweeted praising Kumar's exemplary bravery.
(Feature image source: Twitter| Ranjeet Kumar)
(With inputs from PTI)