In the aftermath of 9/11 attack, not just Muslims but Sikhs too had to face extreme prejudice and hatred. Sikhs have been victims of Islamophobia, a sentiment which has long been part of the social fabric of the West. 
In a recent segment of The Daily Show – a news satire TV program on Comedy Central – actor, comedian and a senior correspondent of the show, Hasan Minhaj interviewed actor and designer Waris Ahluwalia, who himself has been a victim of such prejudice. 
Ahluwalia pointed out that he has been stopped at the airport several times for wearing a turban. He said "Almost every time I fly back to the US, I get a secondary screening."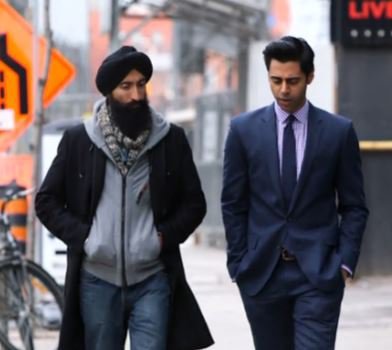 Other sikhs on The Daily Show's panel told Minhaj that they're unwilling to say they're not Muslim and 'throw another community under the bus'. They made it a point to underline the fact that they stand in solidarity with their Muslim brethren and would not put them at risk just to save their own lives. 
Apart from the interview, Minhaj also conducted a quick interview of Americans he randomly met on the streets and asked them if they knew of the Sikh religion. He showed them a board with a picture of a Sikh, a bird, a binocular, and two children playing hide and seek on it, and asked them to point out the Sikh. Most respondents failed.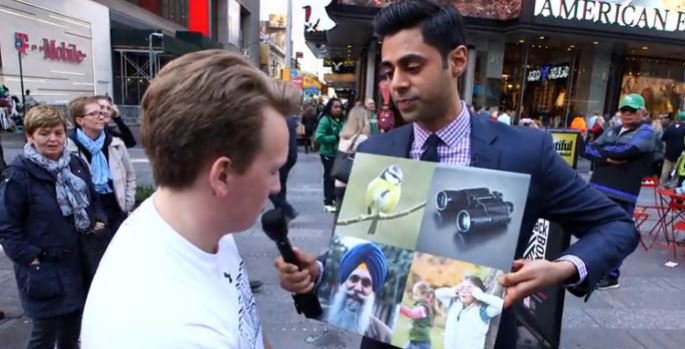 Although there are over 250,000 Sikhs living in US, Americans seemed to have no idea of who Sikhs are and this surely comes as a surprise. Due to their failure to identify Sikhs, when they see a man with a turban, they most often confuse them for being Muslims, and because of Islamophobia, they also assume them to be terrorists.
Minhaj, in the trademark style of the show, brought to light how confused Islamophobes target Sikh-Americans  and what Sikhs have had to face due to this identity-confusion.
Watch the video here: