As Nitish Kumar-led Grand Alliance trounced BJP-led NDA in Bihar polls, leaders and political analysts termed it as victory of 'principles over moneybags' and 'defeat of intolerance'.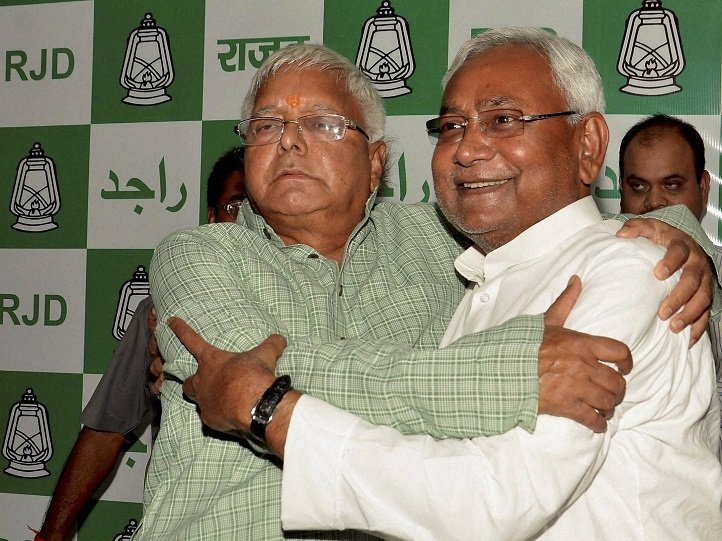 Stunned by the defeat, BJP leaders said the party will take corrective measures, while its long-time ally Shiv Sena appeared taking a swipe at Prime Minister Narendra Modi by saying that the Bihar election results 'denotes decline of leader'. Soon after trends showed the Grand Alliance taking a lead over NDA, JD(U) chief Sharad Yadav described it as a 'victory of principles over moneybags'.
"It was a very difficult fight. On the one hand were moneybags and on the other were principles. It is a victory of principles over moneybags," he added. Political analysts said that the reasons for the victory of Grand Alliance of JD-U, RJD and Congress mainly included Nitish Kumar's popularity, while some of them also said voters are showing a tendency to prefer different parties at Centre and in States.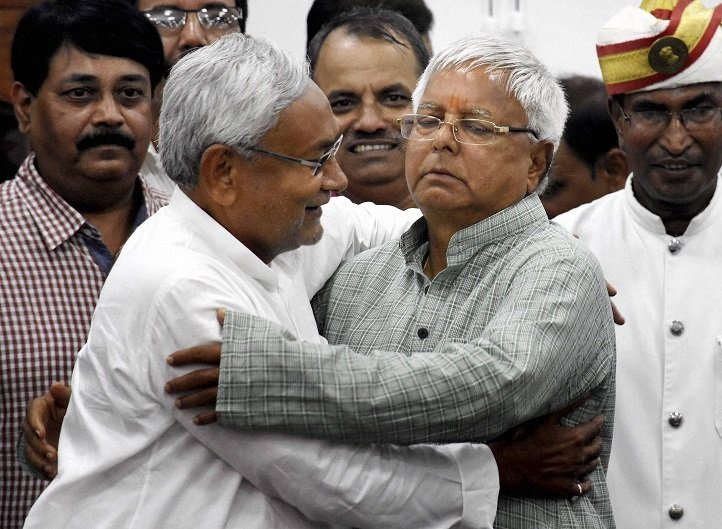 Similar views were expressed after Delhi assembly results. Prashant Kishore has also emerged as a key strategist in national politics, as he successfully engineered a winning formula for the Grand Alliance, after a similar feat during Lok Sabha polls when he was in the core team of Modi's campaign. West Bengal Chief Minister Mamata Banerjee, who had come out in support of Grand Alliance during polls, congratulated Nitish Kumar and Lalu Prasad on victory of their alliance and termed it ""victory of tolerance, defeat of intolerance."
The issue of intolerance dominated the national debate during the five-phase elections in Bihar with a large number of artists, writers and others returning their awards to protest against what they called an 'atmosphere of rising intolerance' in the country.
Among others, the RSS chief Mohan Bhagwat's comment on a rethink over caste-based reservations also was a key issue during the elections and is said to have consolidated backward votes against NDA. The polarisation debate is also said to have consolidated minority votes in favour of Grand Alliance. The comments from various BJP leaders including by Union minister V K Singh on Dalits and other issues could have also played a role, the analysts said.