For long, Mahendra Singh Dhoni has carried enormous burden on his barn door of a shoulder, being India's captain and wicketkeeper in three formats. He was at the helm when India scaled down some enviable peaks. He withstood the immense scrutiny with a largely emotionless face. But now at 34, Dhoni is approaching the twilight zone. Fast.
Dhoni's retirement from Tests during the 2014-15 series against Australia might have been a prelude to him winding up life as a cricketer. As the Jharkhand man enters the final lap of his career, India need to find answers for two questions. Virat Kohli has answered the first question with typical chutzpah while handling the responsibility of being the full-time Test captain.
India need not to worry about a leader after Dhoni moves away. But the second question is a rather subtle one. The wicket-keeper riddle, especially in the shorter versions, is a very complex one. A tip of it surfaced in the on-going Asia Cup. The selectors opted to fly in Parthiv Patel, who last played for India four years ago, as a cover for Dhoni, who suffered a back spasm. Eventually, Dhoni played against Bangladesh, but that does not reduce the gravity of the situation.
Parthiv's selection may look bizarre but the 333 runs he scored in the Vijay Hazare Trophy might have stood in good stead for him. But don't we have a younger option in whom we can invest long term? England found Jos Buttler/Jonny Bairstow when Matt Prior called time on his career and South Africa had Quinton de Kock ready for Mark Boucher's retirement.
So, what are India's options?
The Gujarat man is a few days shy of his 31st birthday. He has made marked progress as a wicket-keeper too. But it is hard to imagine him walking in Dhoni's slot in the batting order, and trying to finish a game or accelerate at the death. Parthiv is best used up the order but India have Rohit Sharma, Shikhar Dhawan and Virat Kohli and none of them are replaceable.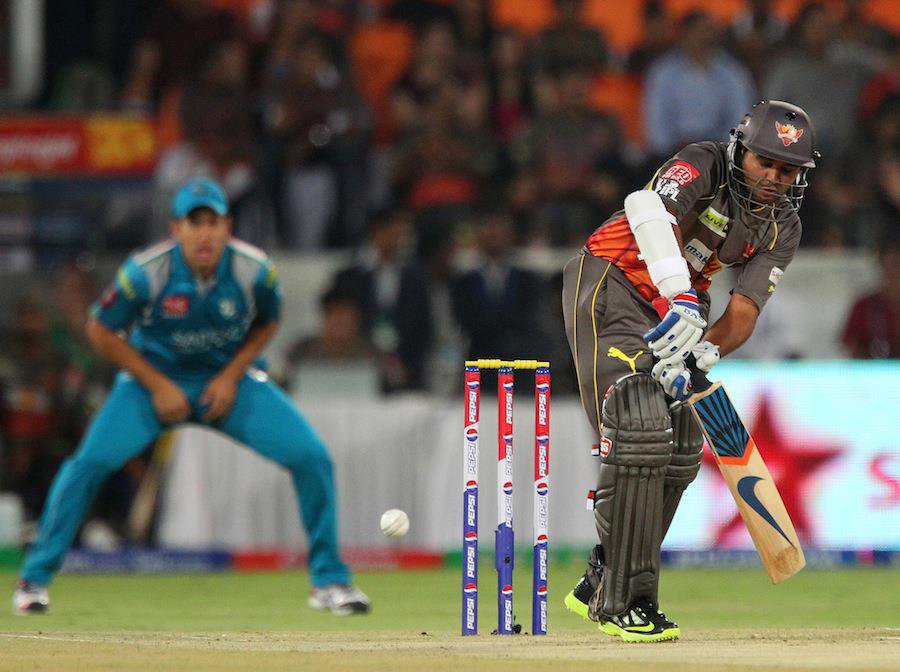 Karthik can certainly biff around a bit down the order. And he has improved his skills behind the stumps too. "I have batted in all positions right from opening to No 7. I feel I am more a batsman who can keep wickets. Simultaneously, I am also working on my keeping and I am really confident of my keeping now," said Karthik. Perhaps, he needs to do that extra bit to convince the five wise men. But nearing 31, Karthik too may not be a long term option.
Wriddhiman Saha
He is your old-fashioned wicket-keeper. The type we got used to before the Adam Gilchrist era. He is a tidy customer behind the stumps and a gritty one in front. The Bengal man is the incumbent keeper in Tests. But like Parthiv, he may just not have enough firepower as a batsman to replace Dhoni in the limited over formats. Moreover, he too is 31.
Naman Ojha
The Madhya Pradesh man is a capable batsman, who can throw his bat around in the later stages of a match or at the top of the order. But again at 32, it is debatable how many more years Ojha can give us.
Robin Uthappa
There is no question over Uthappa's skills as a batsman. He can make an impact in most of the positions. He has a wide range of shots too. He is the youngest of the old guard as well. But the Karnataka man has dilly-dallied with his keeping in the last few years, perhaps, pushing him down the pecking order despite having some solid domestic seasons with the bat.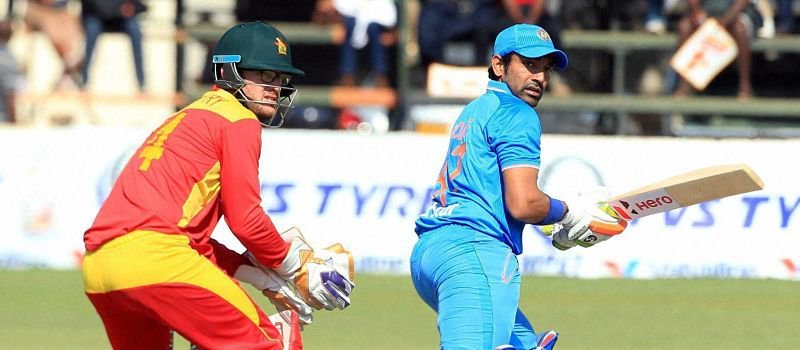 Sanju Samson
The Kerala youngster has the potential. His time with the Rajasthan Royals and Rahul Dravid's mentoring have turned him into a fine batsman. While playing for the Royals, Sanju has also showed that he has icy nerves during pressure situations. He has reasonable skills as a wicket-keeper but did not fare well in the last domestic season, and that might have held against him. But at 21, Sanju, if properly nurtured, can become an asset.
KL Rahul
The Karnataka player has underlined his skills in the Test format and he often keeps for his state in the Ranji Trophy. But to break into the shorter formats, Rahul will have to convince the selectors with some fine efforts and the upcoming IPL season offers him a good platform. He needs to shed the Test-only player tag.
The 18-year old Delhi lad is a precocious talent. He showed his abilities with the bat with couple of brilliant knocks in the recent under-19 World Cup in Bangladesh, including the fastest fifty in under-19 cricket. As a youngster, there is always room for improvement – in keeping and batting. We can just hope that he travels on the right path and give us a long term option. 
Feature image source: Reuters