It wasn't love at first sight for me and Virat Kohli. Of course, for Kohli it wasn't anything. He is unlikely to even be aware of my existence. But he wasn't an instant hit in the way Sachin Tendulkar and Sourav Ganguly were for Indian cricket fans. It was different with Kohli. His is a story of mistakes made, hard work, maturing and evolution. In my case, becoming a Kohli fan happened in five stages.
Dismissal
Virat Kohli first appeared on my radar when he led India to the Under-19 World Cup title in 2008 and then was selected for the One-day team that went to Sri Lanka because Sachin Tendulkar and Virender Sehwag were injured. He actually played as an opener in that series, scoring one fifty in five games. It was a relatively forgettable debut series and that's the impression he left: forgettable. He appeared to have some talent but there was nothing to suggest that he would be a world-beater.
Tendulkar and Sehwag returned after the series and Kohli have to wait another year for his next game. I did not notice his absence.
Anger
Kohli's, that is. Once Kohli returned to the team and cemented a place in the ODI side, the attitude was evident. The swearing, the gestures, the naked arrogance. There were some runs too, of course.
In hindsight, early signs of the promise Kohli possessed but at the time the personality dominated the performance. Sachin Tendulkar did not curse. He was elegant and restrained. Virender Sehwag did not curse. He was too busy having fun smashing the bowling. Rahul Dravid curse? You must be joking. So who did this young kid think he was?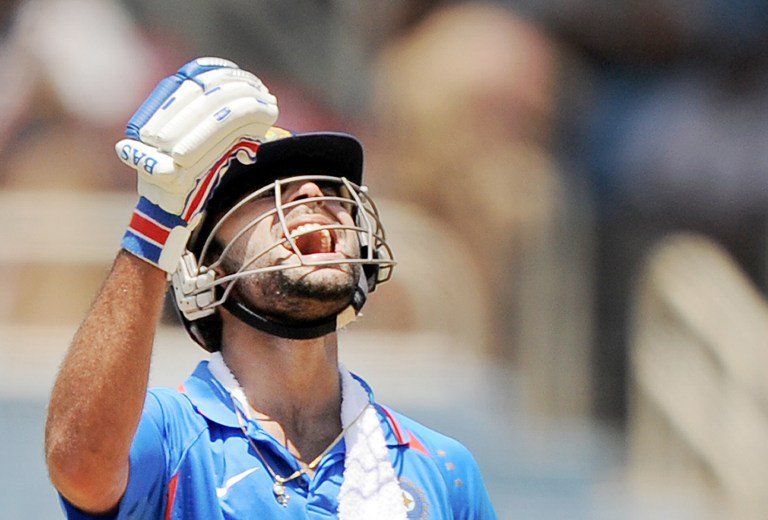 Now this young kid was in his early 20s and needed time to mature but when you are on the international stage, you don't get that luxury. His attitude was off-putting and he didn't appear to be a worthy successor to the way Tendulkar and Dravid carried themselves. They were world-beaters and they did it the "right way".
Kohli appeared to be angry at everything, even when he scored a hundred. That wasn't cool.
Grudging Respect
India won the World Cup in 2011 and Kohli was part of the team but he was in the background, even was mostly in the background after his century against Bangladesh in the first game (which was overshadowed by Sehwag's 175 in any case). He wasn't a vital cog in the machine.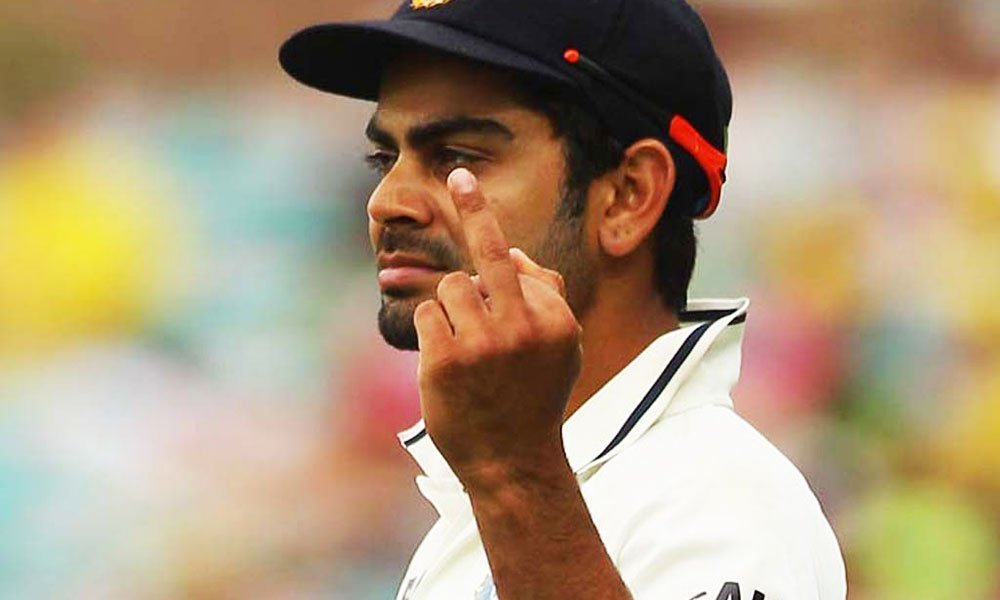 A Test debut series against the West Indies was a disaster, with Kohli scoring just 76 runs from five innings even as India won the series. Kohli was dropped (luckily for him) for the England series that followed but was recalled for the tour of Australia in 2011-12. He sneaked into the XI ahead of Rohit Sharma but flopped in the first two Tests with scores of 11, 0, 24 and 9. He also flipped the crowd the bird in the second Test, for which he was fined 50 per cent of his match fees.
That combination of no runs and crudeness was not going to endear him to any one, no matter how venomous the crowd was being. He was making it very difficult to like him.
Then the tide began to turn.
India and MS Dhoni backed Kohli and in the third Test in Perth he responded with scores of 44 and 75 before producing his maiden Test hundred in the fourth Test in Adelaide, "a perfect mix of control and aggression", as one writer described it.
Still, the anger was there. "Having reached his first Test hundred, Kohli leapt into the air, waved his bat, kissed his helmet and produced a lip-readable Hindi profanity in celebration – one directed at brothers worldwide, as it involved all their sisters", wrote Sharda Ugra for ESPNcricinfo.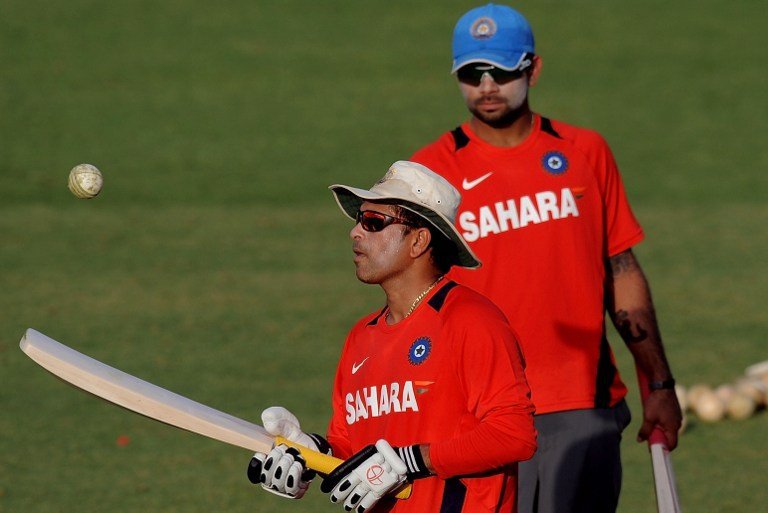 But now that's not all there was. Kohli had shown guts. He had shown determination. He has shown character (in his batting at least). He emerged from that series – one India lost 4-0 – as their leading scorer and only centurion. The hope was that he would build on his success and that in turn would quell whatever demons seemed to burn within him.
There were signs of growing maturity too in his press conference comments. "I still maintain it's a learning curve for me," he said. "I don't want to say I am established in Test cricket, but I am learning with every game. As long as I can learn and perform at the same time I am going to become a better cricketer every day, and that's my aim right now." (Looking back, it's safe to say Kohli has done exactly that).
Acceptance
Respect turned to acceptance as Kohli went on his incredible two-year run chasing down targets in one-day cricket. Every time he scored a century, India won the game. He was seemingly locked-in every time. No target was too big, no bowling attack too challenging for Kohli to overcome. The runs flowed in an unstoppable flood.
His record in Tests improved too. His technique tightened up. He learned how to play fast bowling.
There more hundreds too, albeit not at the same rate as in one-day cricket, but the improvement was clear for all to see. 
And as the runs flowed, the cursing slowed. There were still outbursts – e.g. his spat with Gautam Gambhir in the 2013 IPL – but they were fewer and there was more joy, both in his game and from watching him play.
Admiration
The final stage came when Kohli took over the Test captaincy from Dhoni, once again in Australia.
Kohli talked of playing to win, of playing inspiring cricket, of reaching for the stars rather than settling for the tops of trees. Here was a worthy successor to the Sourav Ganguly style of cricket; one in which settling or backing down had no place.
He had also worked hard on his game after the nightmare tour of England in which he made 134 runs in five Tests, rebounding to score four hundreds in four Tests against Australia. You push Kohli against a wall and he either bounces back off it or finds a way to knock it down. He isn't the best looking batsman or the most talented in this Indian side, but he is the strongest mentally, and that includes Dhoni.
Sure, the ugly side of Kohli still surfaces. There was run-ins with Steven Smith and David Warner in Australia but the growing maturity is undeniable, even if he did get into an ugly spat with a journalist last year over his then-relationship with Anushka Sharma. The hot-headedness is part of Kohli and unlikely to disappear completely but he has tempered it along the way.
This combination of runs and victories and emerging statesmanship, well, that is clearly something I could get behind.
He still has lessons to learn. His complaining about the criticism over India's somewhat hollow Test series win against South Africa in 2015 is a case in point. But on the other side of the ledger, his defence of his ex-girlfriend Anushka Sharma on social media yesterday is another indication that the angry teenager has transformed into a thoughtful young man.
Virat Kohli ki Jai indeed.