Unconfirmed reports suggest that he has left the country. According to some reports, his phone is untraceable. The hunt for Justice Karnan, who was sentenced a six month's jail term by the Supreme Court on Monday, is proving to be an uphill task for policemen assigned to arrest him.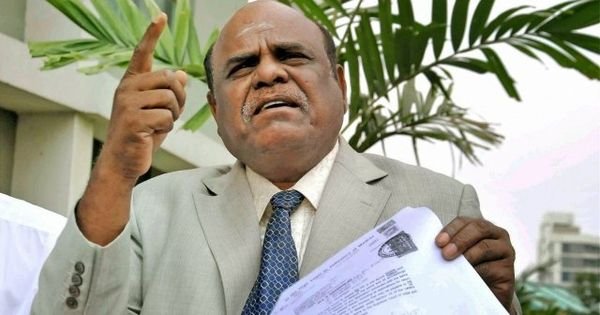 May 9, 2017
Supreme Court sentences Justice Karnan to six months in jail for contempt of court. He had flown to Chennai on Tuesday morning just a few hours before the judgment. 
The judge later moved into a state guest house and in the afternoon addressed the media in his room. 
May 10, 2017
Soon after the judgment, NDTV reports that Karnan checked out of the guesthouse without clearing his bills and was scheduled to travel to neighbouring Andhra Pradesh to visit a temple in Srikalahasti.
As per PTI, Karnan was expected to land in Chennai by the evening where a team of Kolkata Police was waiting to arrest him. 
According to Indian Express, Karnan's close aide, and legal adviser, W Peter Ramesh Kumar said that in order to evade the arrest, he might have escaped the country or crossed the Indian borders to "Nepal or Bangladesh" by road. 
Kumar added that while the media reports him of having traveled to Andhra Pradesh today morning, "only his cellphone had traveled to Kalahasti while he took a direction towards north."
May 11, 2017
In a rather contrast, Network 18 reports Karnan's lawyer, Mathew Nedumpara saying that Justice Karnan is "very much in India."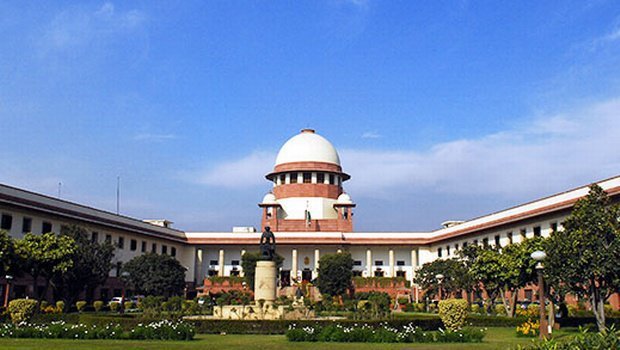 What next?
 According to NDTV report,  Karnan wants to meet President Pranab Mukherjee and might also challenge his sentence. 
his lawyer, Kumar also told Hindustan Times that they are now preparing for the next battle. Since they cannot oppose the ruling of the seven bench, they are going to take it to the President.
Just like the President referred Kulbhushan Jadhav's case to the International Court of Justice, we would like something similar for Justice Karnan, added Kumar. 
61-year-old Karnan was found guilty of contempt by a seven-judge bench after he named 20 judges as "corrupt" and earlier wrote to Prime Minister Modi insisting that he should order a probe in the corruption that runs through the judicial system.
During the hearing, the bench was of the view that there was no question about the visit of the medical board to examine him.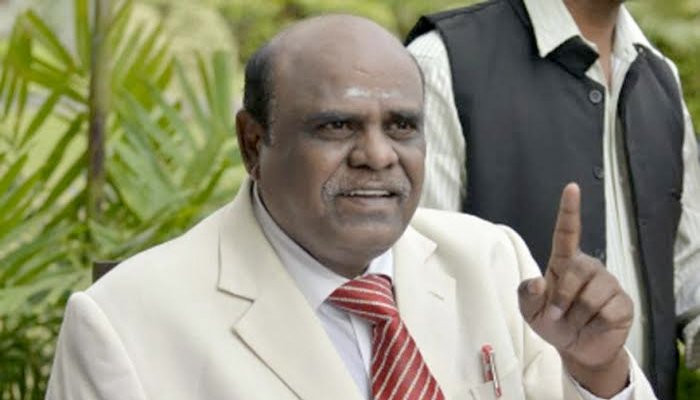 "We are assured that he is fit and fine and the medical board does not contradict it," the bench said, adding that Justice Karnan can be punished as he has himself declared that he was of sound mind and the medical board has not contradicted it. 
The apex court also banned the media, both print and electronic, from publishing the contents of further orders passed by Justice Karnan, as also the statements made by him. 
(With inputs from PTI)
(Feature image source: PTI)