The Greatest is gone.
Headline writers around the world usually say the tributes 'poured in' very often, irrespective of the magnitude of an achievement or the greatness of an icon who passed.
But today, those words – 'tributes pouring in' – can't do justice to the outpouring of emotion from around the world as former world heavyweight champion Muhammad Ali, whose record-setting boxing career, flair for showmanship and political stands made him one of the best-known figures of the 20th century, died on Friday, aged 74.
Ali's youthful proclamation of himself as "the greatest" rang true until the end for the millions of people worldwide who admired him for his courage both inside and outside the ring.
Along with a fearsome reputation as a fighter, he spoke out against racism, war and religious intolerance, while projecting an unshakeable confidence and humor that became a model for African-Americans at the height of the civil rights era.
Here's the best from what has been a tremendous outpouring of grief and recollection of his greatness.
Where better to start than his fierce  rival George Foreman,  who lost to Ali in Zaire in a classic 1974 bout known as the "Rumble in Jungle."
Muhammad Ali was one of the greatest human beings I have ever met. No doubt he was one of the best people to have lived in this day and age. To put him as a boxer is an injustice.
Indian celebrities were shaken up by the news too as the likes of Sachin Tendulkar, Mary Kom and Amitabh Bachchan tweeted their tributes.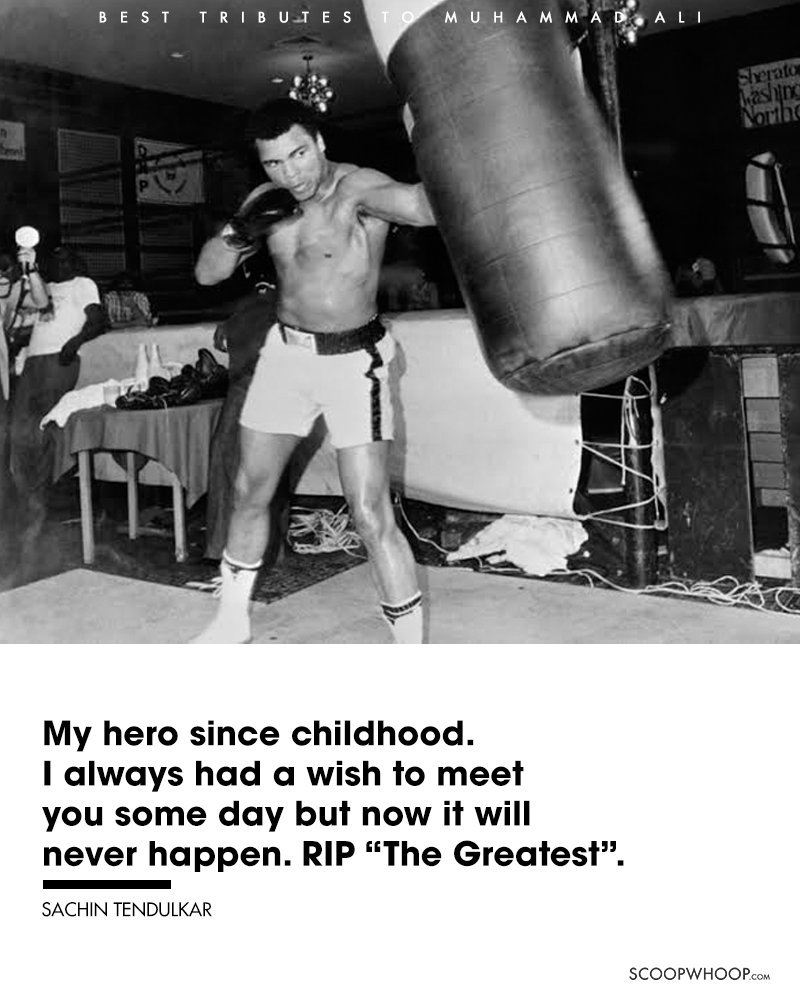 India's boxing stars, Mary Kom and Vijender Singh were shaken up as well:
Mary Kom, in tears, told NDTV, over telephone:
Most of the boxers are inspired by him. Me also, I was inspired by him to take up boxing, his struggles and the hard work he took in his boxing career. We feel very, very sad that he is no more. We will always remember his contribution to boxing… I will always remember him and keep him in my heart.
(Bollywood's tirbute to The Greatest is here.)
And of course, PM Narendra Modi joined in too:
From David Beckham to Manny Pacquiao, the emotions were overwhelming:
Pacquiao, the only man in boxing history to win world titles in eight different weight divisions: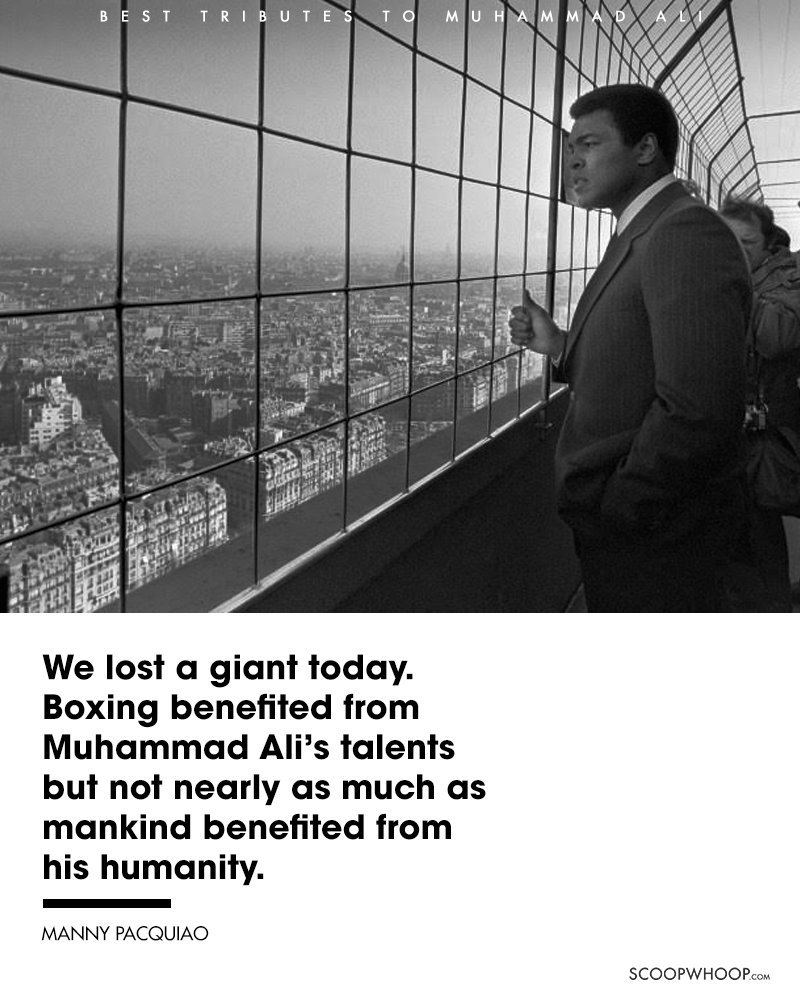 And this one from Kareem Abdul Jabbar, one of the all time great basketball players, will leave you speechless.
But the one tribute won all our hearts (and clearly the internet, going by the RTs and likes) has to be Mike Tyson's.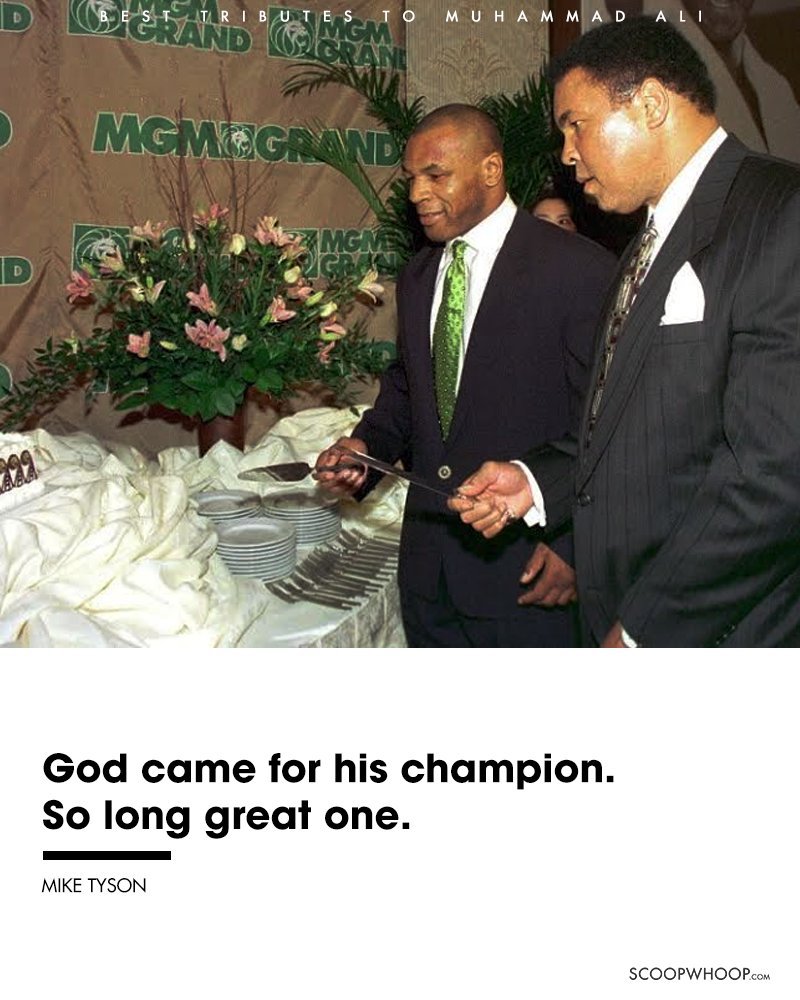 Rest in peace, champ!