Would you pay to receive news alerts, reports and interviews on Whatsapp? It's a media business model that is gaining currency but evidently tough to sustain.
And in a non-descript rural district of Pilibhit in Uttar Pradesh with a little over 20 lakh residents (as per 2011 census), such a venture may even sound like a bad idea.
But Shivendra Gaur's media company is now two-years-old and disseminates news only through Whatsapp. The 45-year-old's venture boasts of an impressive 11,400 subscribers, all of whom are paying subscribers, and the number is still growing.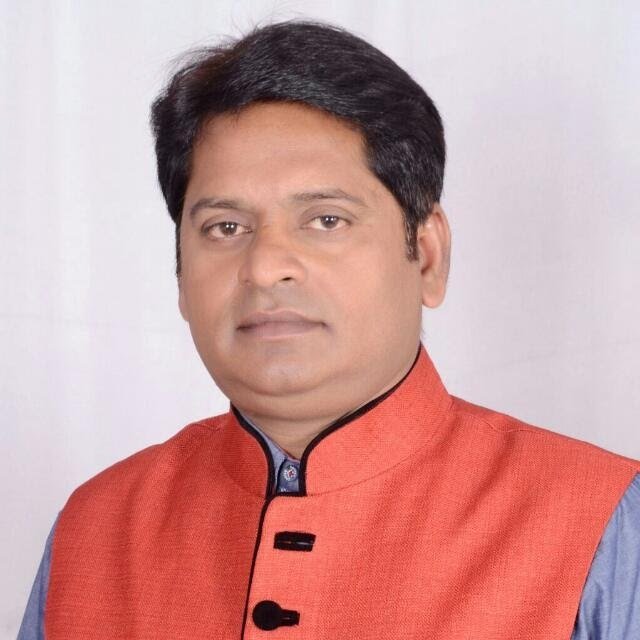 What is this venture?
Gaur's News venture is called Rocket Post Live, which is basically a WhatsApp-based News broadcast service. 
It's not a Whatsapp group. What Rocket Post Live does is, it uses the messaging app's broadcast list feature to send news bulletins to each of the subscribers separately. This is so that individual comments don't spam other users, like it does typically in a group, Gaur told ScoopWhoop News. 
Subscribers receive a code for activating the service on their phones.
The news, in Hindi, is centered on Pilibhit and includes:
Updates on developments throughout the day, mostly from crime, politics and even social issues
Breaking news alerts
Major news reports (2-3 stories a day)
A comprehensive video news bulletin in Hindi (about 3-5 minutes long) at 8 pm everyday
Gaur said the news bulletin is the most popular feature which, if delayed even by a few minutes, invites worried calls and messages.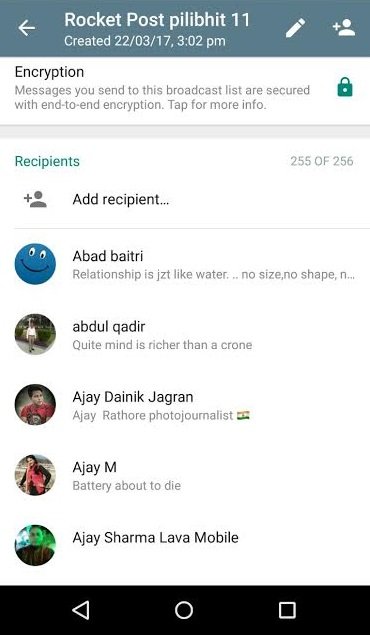 Who are his readers?
Gaur said his base of 11,000 subscribers include 3,000 students who use the service for free. For the rest, the fee is Rs 100 a year. 
In this district where people are primarily into agriculture, his readers mainly comprise of people who are savvy with smartphones and do not have time to watch the news on television. But his readers include government officials and police officers.
How does he sustain his venture?
Gaur explained: With about 8,000 readers, his annual income of Rs 8 lakh supports the salaries of his staff of seven (Rs 3000-Rs 5000 per month) and operational costs, and leaves him with some Rs 20,000 every month. The user base has been constantly increasing, and so has the income. Gaur's target is to have 18,000 subscribers by the end of 2017.
Gaur says he's constantly trying to further cut costs. For instance, he is replacing the current printed subscription coupons with free, digital ones.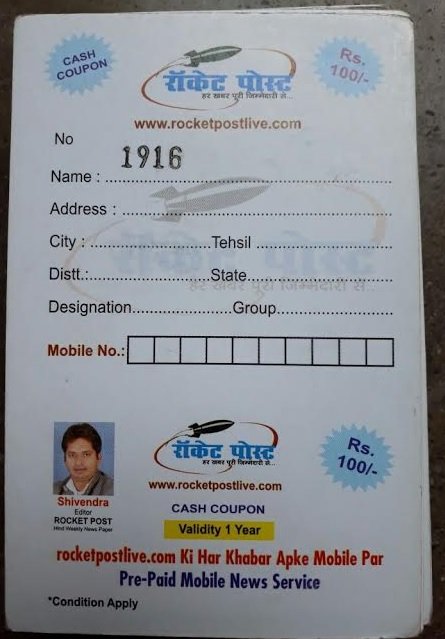 How did he get the idea?
Gaur holds a diploma in electronic engineering from a Pilibhit-based polytechnic institute. Hailing from what he calls a "financial lower-middle class" family. Gaur began his career working with a local cable TV channel. 
Ambitious and gifted with a flair for and interest in current affairs, Gaur went on to work as a stringer in several news channels like Bhaskar Digital and later Times Now. He even temporarily joined the Samajwadi Party and became its district spokesperson in 2005.
But he quit it with a plan to launch a daily newspaper.
"I realised that my passion lies in journalism," he told ScoopWhoop News.
Gaur said he applied for a license and got the registered name of Rocket Post. But weeks into the venture, Gaur found out that an independent newspaper with no source of funding is bad business. So Gaur started learning the ropes of digital media. He even learnt publishing tools like Photoshop and WordPress, and launched his Whatsapp news venture in April 2016.
Gaur has also been bringing out a weekly print edition of Rocket Post but that, he says, is sustained by the revenues from its digital counterpart.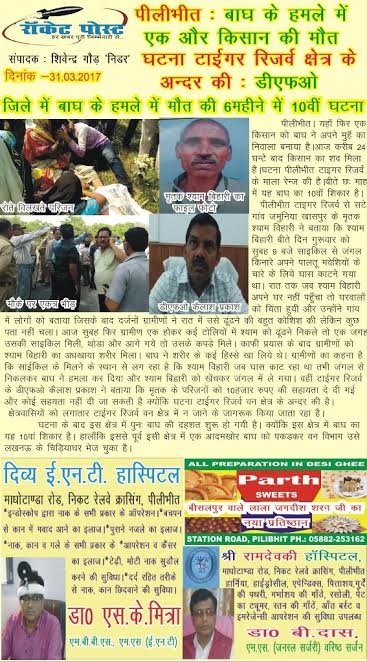 What made Rocket Post click with readers?
Gaur says, "Like in many Indian rural districts, residents of Pilibhit too are moving away from the printed word and gravitating towards their smart phone screens for news. But while it serves them well for national and global happenings, they craved for credible information on local affairs." 
"That's where I stepped in," says Gaur, adding that his stint with national media houses gave him the credibility needed to start the business.
It helped that the launch coincided with the UP poll campaign
With just a year to go before the high-profile polls in India's largest state of Uttar Pradesh, news consumption was peaking in 2016. And this helped immensely, said Gaur. 
"The news hungry readers wanted to particularly know about the poll campaign and the fate of the new big player this time – the Bharatiya Janata Party. We did an exhaustive number of short interviews, almost of which were shared widely," he said.
The subscriber base grew quickly, and Gaur hopes he keeps providing them with quality content so they keep renewing the subscriptions.