Director: Nancy Meyer
Cast: Anne Hathaway, Robert De Niro, Rene Russo, Adam Devine, Zack Pearlman, Andrew Rannels, Anders Holm
Welcome to the millennial generation where start ups are the norm. Good ol' Robert De Niro stars in and as The Intern of an online company which sells clothes for women. How does he get there? Simple. He answers an advertisement for a senior citizen intern (yes, that's a real thing) at AboutTheFit — founded and run by Anne Hathway.
Hathway plays the role of a crazy obsessive meticulous founder really well. As Jules Ostin, she's super great at her job. The kind of great who loves every aspect of her work life. The young get-it-done kind of CEO who obviously likes to do everything herself. She plays the working mom card real well, though all that talk of feminism kind of falls flat.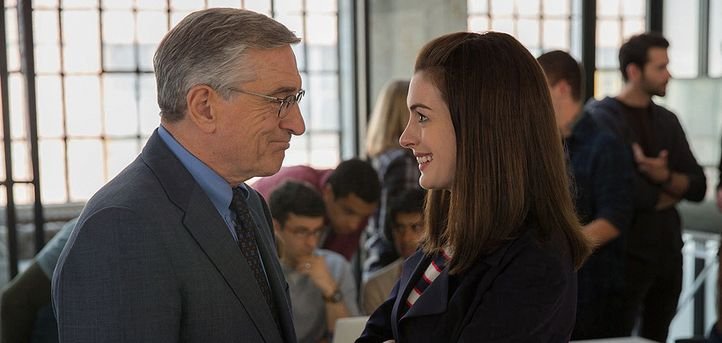 All founders of runaway start up successes need to watch this.
The older generation versus the younger generation film is not much about butting heads but it's more like the different ideologies of the generations — how an older person approaches a situation calmly which a younger person might be stressing about. It's like De Niro says in the movie, " You're never wrong to do the right thing!"
Also, being a gentleman in a suit is uber cool. How can one not fall in love with Ben Whittaker? He's observant, respectful, classy, sharp, charming, infectiously optimistic, all round brilliant — He's Mr Congeniality!
The organic friendship which sprouts between the two is as real as it gets. You end up wishing that the intern becomes the CEO.
Thankfully, it is anything but a cheesy romantic comedy. The mature storyline works thanks to the genius that is De Niro. We love, Hathway too. Though I did find her people-who-don't-blink-enough-rule intimidating.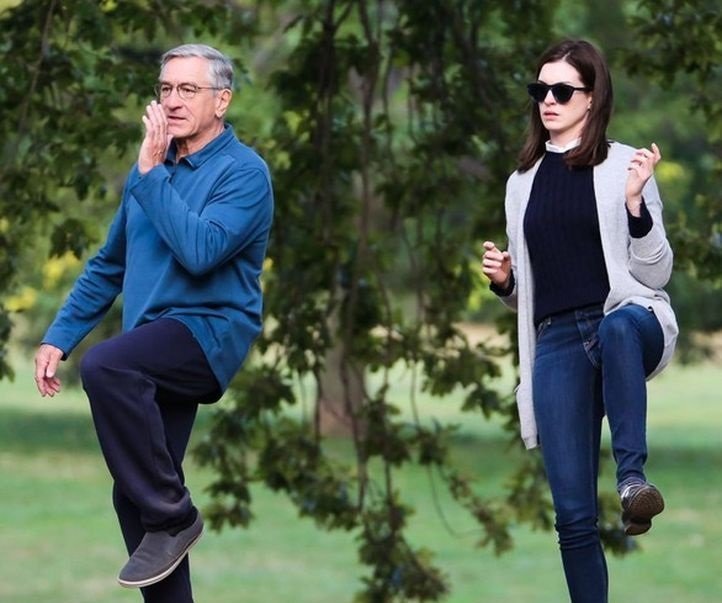 The feel good comedy wants you to pretend that old age people have the energy and the time to stay up way past their bedtimes, play beer pong, ace Facebook, know their road maps. But because the septuagenarian character of De Niro does such a good job playing the comfy ol' grandfather you kind of overlook the contrast that is Hathway.
This movie is great for a father-daughter experience. The harmless film has a good storyline with well-rounded characters. Nice fluffy date material.
Here's the trailer:
(Any opinions expressed here are those of the author and not necessarily of ScoopWhoop)