In March 2015, on the day the late Mufti Mohammad Sayeed was sworn in as the CM of Jammu and Kashmir, he credited Pakistan and Hurriyat for peaceful polls in J&K. In doing so, he not only sought to please the Pakistan Army but also tried to weaken the case of India on Kashmir internationally.
The PDP followed up that statement with another controversial one: "PDP has always maintained that late Afzal Guru's hanging was travesty of justice and constitutional requirements and process was not followed in hanging him out of turn."
They also allowed the release of Masarat Alam — a notorious separatist of the Valley. Mufti had already set out to implement his own agenda in Kashmir.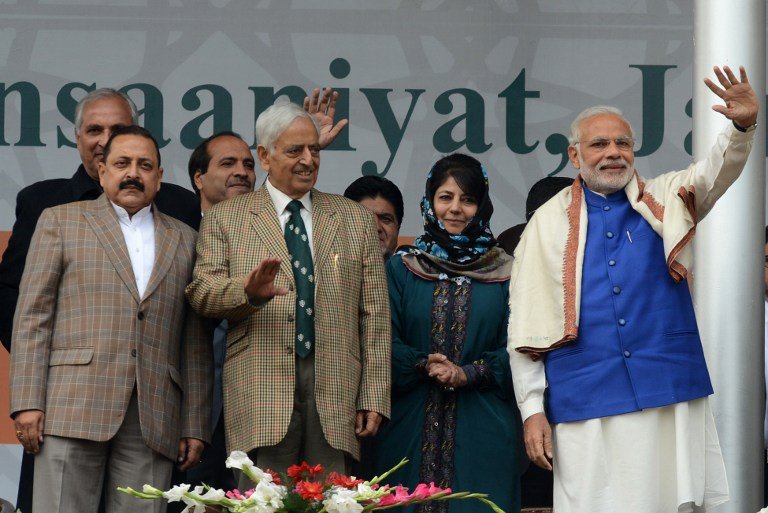 And the BJP, in reply, said nothing. They continued the partnership with PDP; because they wanted to remain in power. Sedition charges were a far cry; they rarely even managed to voice their opinions. They wanted a foothold in J&K and were hoping this alliance would give them that.
Fast-forward to February 2016, a student is picked up from JNU and slapped with sedition charges for doing something not too dissimilar. Only with a few differences: he was not in a position of power, he couldn't influence a lot of people and there wasn't any clear evidence that he was involved.
But he was picked up. There were calls to shut down JNU, which was also called a 'blot' by a legislator. The Home Minister, the HRD Minister and even the I&B Minister of State weighed in on the issue. The Bhakts went and staged a battle of their own on Twitter and Social Media.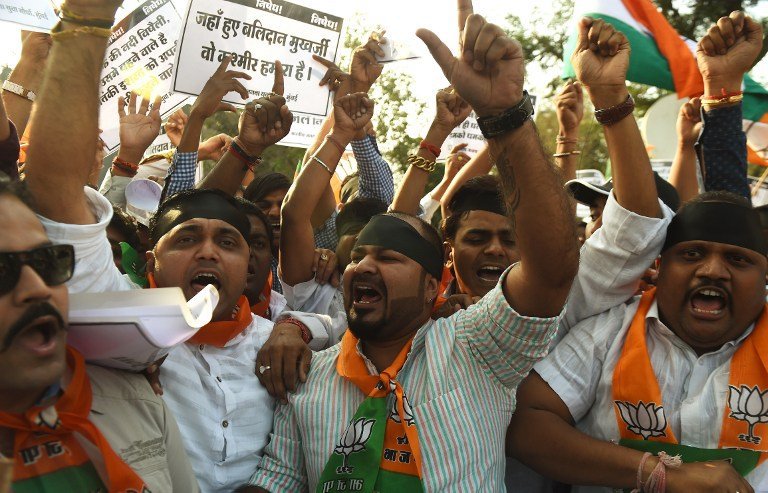 It seemed odd at first but perhaps even stranger in hindsight. Here is the BJP — which was more than happy to shake hands with the PDP to form the government in J&K, but doesn't think twice about putting a student in jail for voicing what has been the PDP's stand all along. The hypocrisy of it all is stunning.
And then, there's more.
Shiromani Akali Dal (SAD-Amritsar), led by Simranjit Singh Mann, organised a function on February 12 (2016) to observe Sikh militant preacher Jarnail Singh Bhindranwale's 69th birth anniversary. But of course, that flew under the radar too.
For those who came in late, Bhindranwale pioneered the demand for the independent Sikh nation of Khalistan. Sedition? No. Not even close.
Prashant Bhushan tweeted out the strange logic of the BJP. "Eulogising Godse = patriotism. Pardoning Headley = Nationalism. But discussing Guru = Sedition!"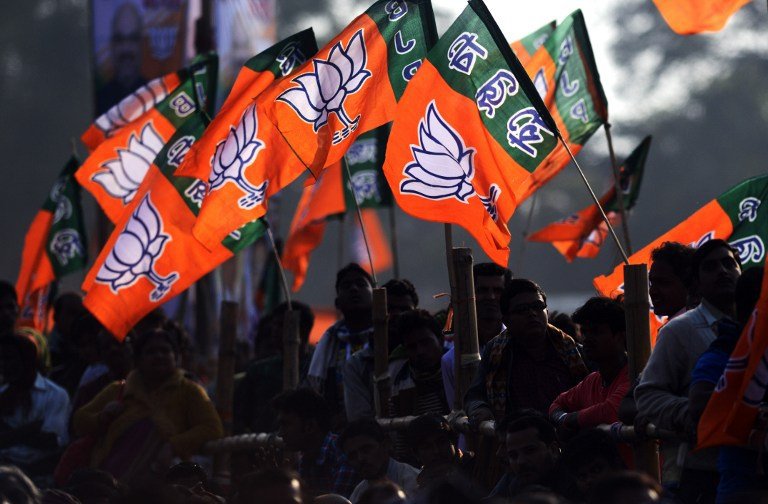 For starters, consider this:
In December 2014, BJP MP Sakshi Maharaj said that 'Godse was a nationalist.' He essentially said that Mahatma Gandhi's assassin Nathuram Vinayak Godse was equally a patriot and a nationalist, and should not be seen as a traitor or considered as one.
Sedition anyone? Perhaps not. But it certainly deserved some stern words.
In October last year, the Malayalam mouthpiece of the RSS said that Godse should have killed the then Prime Minister of India, Jawaharlal Nehru. Was anyone in trouble because of that?
The Maharashtra unit of a right wing political outfit, the Akhil Hindu Mahasabha (AHM), has been marking November 15, Godse's birthday, as Shaurya Divas in the state each year since 1993. Pretty similar to Afzal Guru? While Godse wasn't exactly trying to fragment the nation, he isn't exactly a hero either.
But the reaction of the BJP to these events or the various calls for the Ram Temple are radically different. In fact, they mostly turn a blind eye to all of this. And that is why the JNU incident stands out. Not because it seems so unfair (which it does at many levels) but also because it exposes the double standards of the BJP.
It is also scary because the BJP's lack of consistency in dealing with such issues shows how they choose to target some individuals but let others go scot-free. This allows them to push a certain kind of agenda and taint it in national/anti-national colours as and when they seem fit.