Can you imagine the pain Gaurav Sawant is feeling? Or Rahul Kanwal? They huffed, they puffed, they wore mock flak jackets, they walked around fake war rooms, and tried their darnedest to bring the Pakistani house down – but still, Pakistan didn't consider them national threats. Instead they were pipped to that post, by none other than The Conscience & Very Loud Voice Of The Nation, Times Now's editor-in-chief, Arnab Goswami. 
Goswami has screamed and shouted "this is Sparta" at so many different Pakistani panelists and peace-mongers on his news channel, that Pakistani terrorists have decided that a news anchor and editor is a real and present danger to the country and has decided to make him their target. To do what with? I don't know. Maybe they plan on locking him up in a soundproof room and making him watch Fawad Khan films as punishment.
But Arnab is under threat. And our government which loves the media, is concerned, so concerned. Really. According to Hindustan Times, it seems that the Intelligence Bureau has perceived a threat to Goswami from "Pakistan based terrorists groups". As a result, the government has given Goswami "Y category" security cover. 
Goswami will now not only have 20 people in various boxes on Arnab's The Newshour, he will also have an equal number of security personnel who will provide 24-hour protection to him. This includes two personal security officers, "who will guard him from close distance".
I am sure that the irony of the same government who coined the terms "news traders" and "presstitute", providing security cover to a journalist has not escaped the great and very sensitive men who rule us unsmilingly today. Of course, Goswami isn't the first journalist to get such protection. 
He is following in the hallowed footsteps of Zee News' Sudhir Chaudhary ('X' category), Samachar Plus' Umesh Kumar ('Y' category) and Ashwini Kumar Chopra ('Z Plus' category). I don't know what threat Chaudhary is under, unless it's from journalistic ethics catching up with him. Goswami's security cover will be paid for by you and me indirectly, and directly by the Maharashtra Government.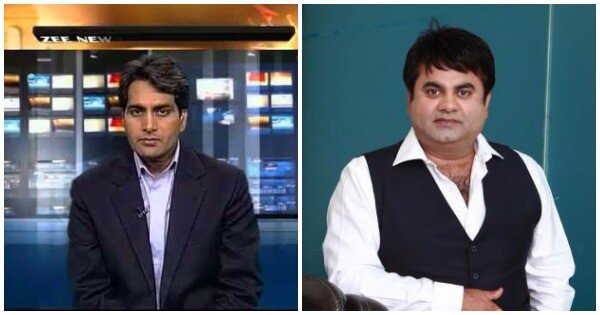 And this is where the Indian government can pat itself on the back. On one side of the border, our step-brother, Pakistan barred journalist Cyril Almeida from travelling outside the country for writing an anti-establishment article. On the other, we gave our journalist security cover paid for by the people of India. Kuch seekho, Pakistanwalo.
But while it's bizarre that an editor will now walk around with 20 bodyguards, I don't understand why people are hating on Arnab for receiving this government largesse. For once, he can't be held to fault. He didn't ask for the cover after all. This is the government showing us that they care – that too for a newstrader-cum-presstitute.
What this does do though is make Goswami seem even more important than we're told he is every day when we tune into his news channel. It's like being given a bravery award or a badge of honour. One which will drive his contemporaries, who never mention him by name, to write a blogpost or a veiled tweet about him. 
It also shows that we aren't the only ones who are alarmed by the calls for war and rabid jingoism, which is evident on his panel discussions. Even Pakistan terrorists are alarmed by it. (This is of course when he and his colleagues are not doing a news version of The Jerry Springer Show while discussing the Sheena Bora murder case.)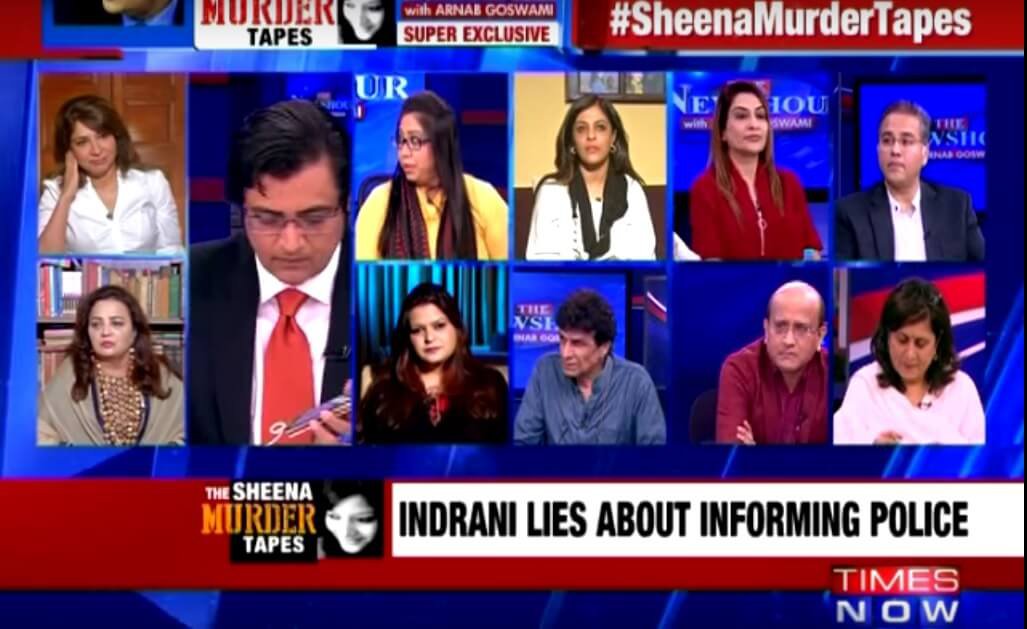 Either way, whether we approve of it or not, Arnab seems to be the Koh-i-Noor in our media treasure chest. It is our government's job to keep its citizens safe – although we don't see such concern when it comes to ordinary people like Mohammad Akhlaq or his family – but let's not quibble over here. I do feel we are the only country which announces in national newspapers when a citizen is under security threat, and gives details of the security being provided. Because we are smart like that.
But most importantly, you know what they say about all publicity being good publicity. At the end of the day, that's what this is. Yes, there's a security threat. But this is also the best PR Goswami could have asked for, proving what we'd all suspected. That The Voice Of The Nation can be heard across borders every night at 10 pm. 
It also makes Narendra Modi's work easier. There's no need to go to war, just blast Arnab's Newshour telecast on loud speakers at the border every night at 10pm. That will shock and awe the militants if anything does.