Kerala witnessed one of its worst tragedies on Sunday morning, when a massive fire engulfed the Puttingal temple in Kollam, killing 110 and injuring 383. 
The temple caught fire after a display of fireworks at the temple complex went awry.
The fireworks was apparently denied permission, but top sources in the Kerala bureaucratic circle have informed Indian Express that the 'powerful' temple administration with the backing of local politicians completely ignored the order due to political reasons. 
Temple authorities were reportedly under the impression that no one would stop them since its election time and the fireworks is an emotional issue for the locals. 
Travancore Devaswom Board, which is reportedly one of the most influential temple bodies in the state overlooking over 1200 temples, had refused to ban the fireworks display, reports NDTV.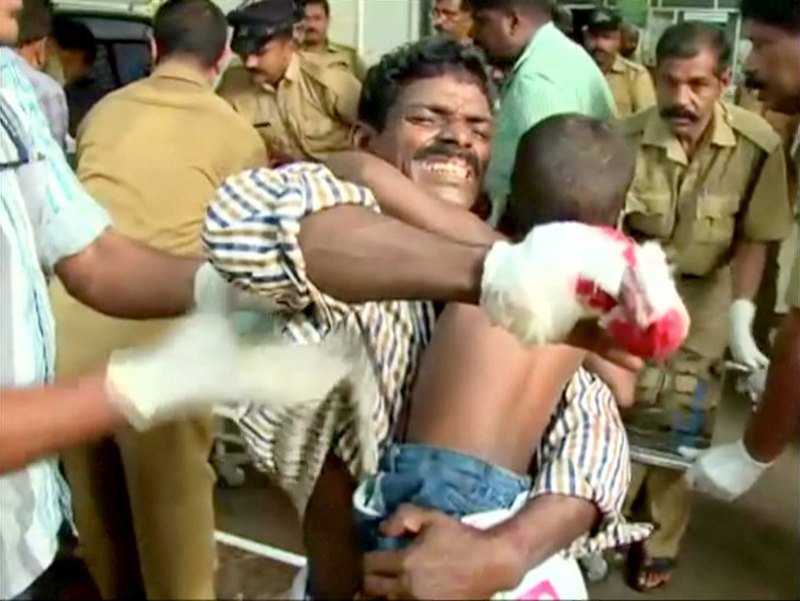 Speaking to NDTV, the Travancore Devaswom Board president said that fireworks will not be banned under any circumstances and it is the responsibility of the authorities to ensure safety.
However, six weeks prior to the incident, both Additional District Magistrate A Shanavas and District Collector A Shainamol, denied permission for the fireworks and ended paying a price for it.
The Indian Express report states that local politicians and fringe groups with a communal agenda bullied reportedly both Shanavas and Shainamol. What makes it worse is that both bureaucrats are Muslims.
So far, five people have been detained in the case.
Meanwhile, top officials of the Puttingal Devi temple have reportedly gone missing after Police booked them for culpable homicide, reports Hindustan Times.
(Feature image source: PTI)