The painting My Wife's Lovers by Carl Kahler , which featured 42 cats was auctioned off at Sotheby's in New York for $ 826,000 (Rs 5.42 crore approx) on Tuesday.
My Wife's Lovers weighs 227 pounds and measures 6 x 8.5 feet. Kate Birdsall Johnson, who had 350 cats on her 3,000 acre estate , had commissioned the painting in 1893. Judging by her feline choices in terms of painting and pet, it wouldn't be completely wrong to conclude she was a cat lady.
Polly Sartori, the head of 19th century European paintings for Sotheby's in New York had an interesting tale to tell to CBC radio about Kahler's sketch.
San Francisco millionaire Kate Birdsall Johnson might be the greatest #cat enthusiast in US history. In 1891, she commissioned Austrian artist Carl Kahler to create a large-scale painting of 42 of her 350 much-loved cats, which her husband lightheartedly titled 'My Wife's Lovers'. Video at link in bio! The work is on view at Sotheby's #NYC headquarters from 30 October – 2 November, ahead of the 19th Century European Art sale on 3 November. #NationalCatDay #CatsOfInstagram #meow
The artist used to paint race horses in Australia. In 1881, Kahler moved to the west coast of US with the goal of painting picturesque in Yosemite National Park. Things however changed when he met the art collector Kate Johnson.
"He was invited to her cat ranch. Now, Mrs. Johnson actually was very wealthy. She was a millionaire and she had this giant mansion. Some newspapers report that she had 350 cats. So Carl Kahler met Mrs. Johnson at the ranch and she asked him if he would paint a portrait of her cats," said Sartori.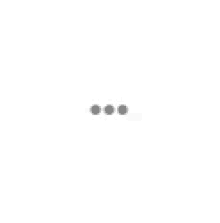 Source: Sotheby's
"So, for three years he spends time with the cats in the mansion doing sketches. And then in and around 1893, he does their portrait. He takes all of the sketches and he puts together this monumental-sized giant painting of 42 of her cats."
"No way did 42 cats sit still to have their portrait painted," she said with a laugh.
Though Kahler painted other subjects, he is now best-known as a cat painter.