In an incident which is both tragic, as well as worrying, the last remaining Ostrich in the Delhi Zoological Park died under mysterious circumstances inside zoo premises on Sunday. There are none of the majestic flightless birds left in the zoo, reports Times Of India.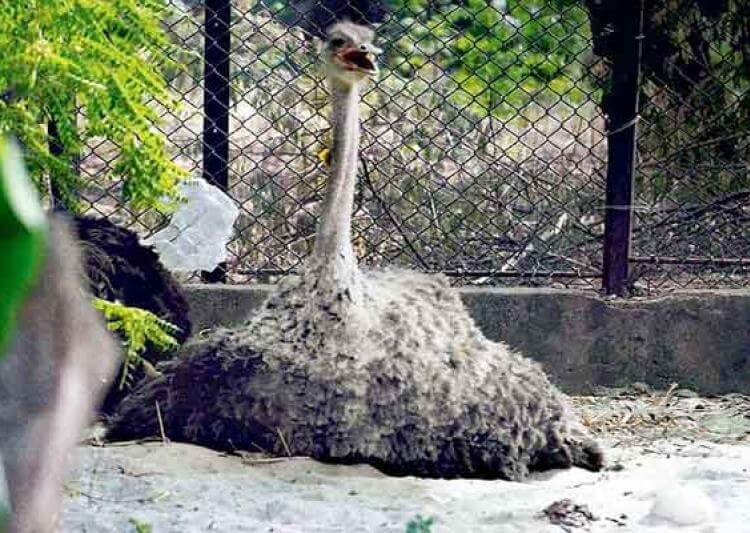 The tragic news follows the recent spate of deer deaths in Delhi zoo, raising concerns about the conditions and well being of the animals withing the zoo. 
The female African ostrich had been brought over from Thrivuananthapuram, along with a male specimen, under an exchange program in 2014. The male bird died in 2015, and zoo authorities had been trying to procure a male ostrich ever since. But the mysterious death of the female ostrich, who was supposedly in good health prior to her death, came as a surprise to the officials too. 
Riyaz Khan, Curator at the Delhi Zoo, told Times of India, "We are not sure about how the bird died. A post-mortem will be conducted at the zoo and we will have a report soon regarding the cause." 
According to previous reports, there was a slew of spotted-deer deaths in the Delhi zoo. Investigations revealed a case of rabies as the immediate cause of death. Investigations also revealed the low grade food which is served to the animals in negligible quantities. In fact, In 2015, the last giraffe in the zoo died after kidney failure. 
"The female ostrich had laid eggs, but they were not fertilised. We had been trying to get another male ostrich," said a senior zoo official." Riyaz told Times Of India. 
(Feature Image Source: WikiCommons)