Dinanath Bhargava, a co-artist in the team that sketched the national emblem 'Lion Capital of Ashoka' and decorated the pages of the Constitution's manuscript, died at the age of 89 in Indore.
Bhargava was suffering from cardiac ailments since the past decade.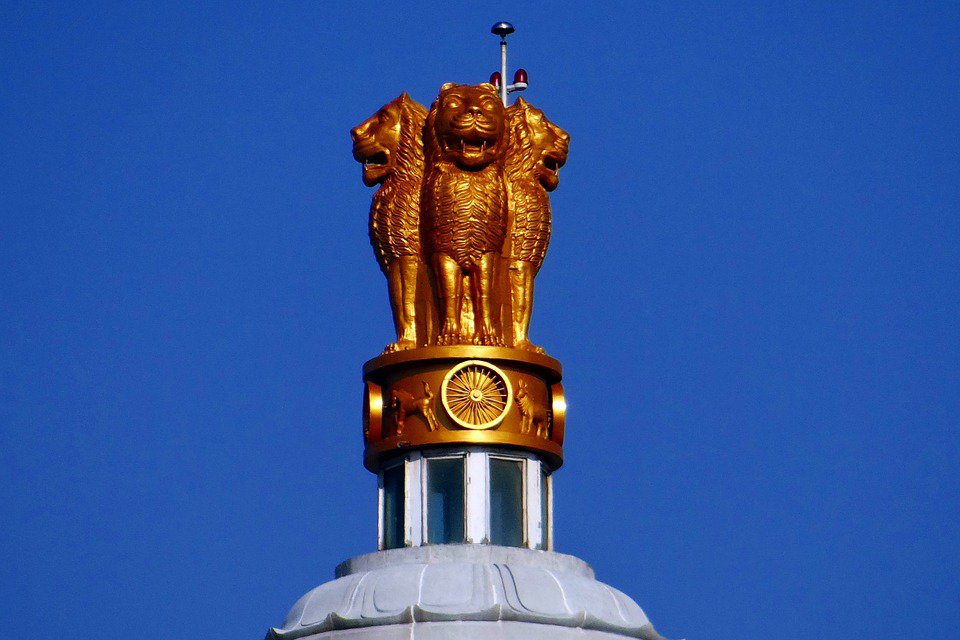 His daughter-in-law Sapekshi Bhargava told PTI that he breathed his last yesterday. "He is survived by four children including two sons," she added.
Born on November 1, 1927 at Multai in Betul district of Madhya Pradesh, Bhargava was chosen by noted painter Nandlal Bose, then the Principal of Kala Bhavan Shanti Niketan, in the group for designing the pages of the Indian Constitution's manuscript.
Bhargava was pursuing a 3-year Diploma in Fine Arts at Shanti Niketan at that time.
According to a report in Times of India, Bhargava travelled hundreds of kilometers daily and studied live lions for an entire month before designing the Saranth lion on the emblem.
The national emblem of India was adapted by the Government of India on 26th January 1950.
Feature Image Source: Reuters