The district collector of Barwani in Madhya Pradesh, IAS officer Ajay Singh Gangwar, on Tuesday got marching orders to a new post after he praised the country's first Prime Minister Pandit Jawaharlal Nehru in a Facebook post. 
"The state government has transferred Barwani Collector Gangwar as Deputy Secretary in the Mantralaya in Bhopal," a state Public Relation department official said.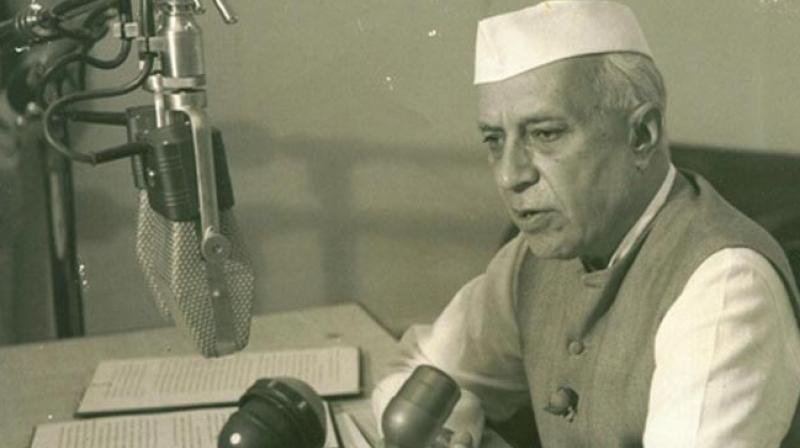 So what did he write in his post?
In the viral Facebook post that was written in Hindi, Gangwar wrote 
"Let me know the mistakes that Nehru should not have committed…Is it his mistake that he prevented all of us from becoming a Hindu Talibani Rashtra in 1947? Is it his mistake to set up IIT, ISRO, BARC, IISB, IIM, BHEL steel plant, dams, thermal power and universities instead of gaushalas and temples? Is it his mistake that he honoured Sarabhai, Homi Jehangir in place of intellectuals like Asaram and Ramdev? He made you walk the scientific path, not one of superstition. For all this, the Gandhi family should indeed ask for an apology from the country".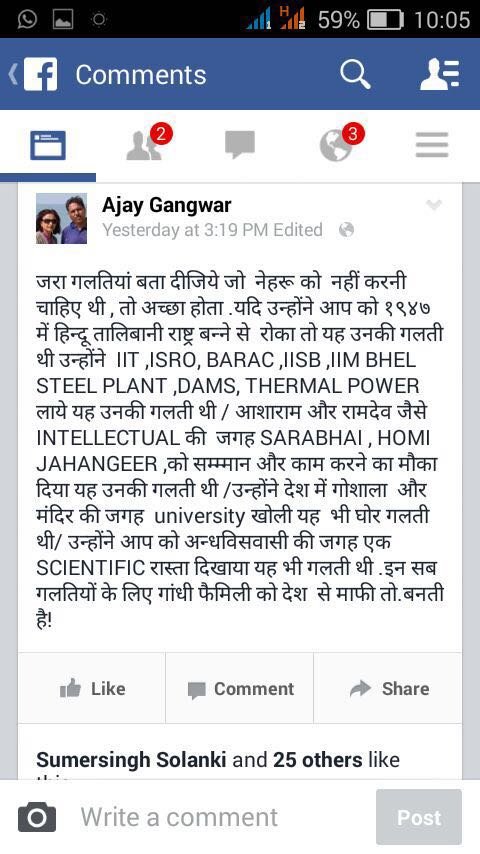 Following the officer's post, a report in The Pioneer said that state general administration minister Lal Singh Arya instructed the chief secretary to take action against Gangwar on the grounds that collectors should not make political statements on social media.
According to a government official, the FB post had not gone down well with the top officials as it was in "violation" of the service rules, following which an initial probe was conducted and Gangwar was transferred.
However, his transfer order did not mention anything about his Facebook post on Nehru, the official added.
But the transfer did not go down too well with Twitterati and many tweeted against the state government's decision.
With inputs from PTI