Foolish? Cheating? A devilish plot to sabotage his career? 
It's fair to say that Narsingh Yadav threw the Indian sporting fraternity into a frenzy on Sunday when reports emerged that he has failed a drug test. He heard the words every athlete in the world — "tested positive" — barely 10 days before the Olympics begin in Rio de Janeiro.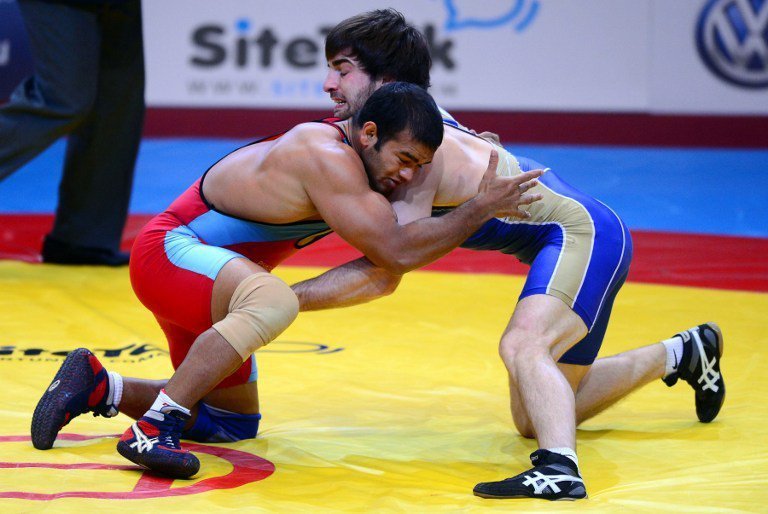 Narsingh, who was set to compete in the 74kg freestyle category at the Rio Olympics, tested positive for a banned steroid — Metandienone — the national anti-doping agency (NADA) revealed on Sunday, as revealed by the Indian Express.
What is Metandienone?
Metandienone (which has a cool chemical name, 17β-hydroxy-17α-methylandrosta-1,4-dien-3-one) is an Anabolic agent — which are a class of steroids were first made in the 1930s, and are now used therapeutically in medicine to stimulate muscle growth and appetite, induce male puberty and treat chronic wasting conditions.
The drug is basically what Arnold Schwarzenegger took to look like this:
How could this have helped Narsingh?
The general feeling from experts is that it is quite unbelievable that Narsingh — knowingly or otherwise — would take this steroid, simply because there is nothing to gain.
t would be very foolish on Narsingh's part if he took this drug this close to the Olympics. Speaking to the Indian Express, Dr Ashok Ahuja, a senior doctor who has worked with Sports Authority of India, said:
"When athletes lean on steroids illegally, this one will be taken in the off-season – at least 6 months before competition. Narsingh has to be really foolish if he took this now when athletes are entering the competition phase. The risk of getting caught is so tremendous because its traces don't leave the body that I find it hard to believe that Narsingh who's not a junior athlete would try it so close to the Games.'' 
Mustafa Ghouse, former India tennis player and CEO of JSW Sports, the organisation that backs Narsingh, pointed out the flaw in the logic that Narsingh would take a drug to build muscles when wrestlers around the world are losing weight.
To be talking about an S1 agent for weight,muscle gain at a time when every wrestler is on a weight loss program says all. #BackingNarsingh

— Mustafa Ghouse (@MustafaGhouse) July 24, 2016
What has Narsingh Yadav said?
"This is the first time I have heard of this drug. I had not heard of it before. I asked my doctor about it and he explained what this drug does. Whatever this drug is, it is not of any use to a sportsman. It is for muscle development. It is of no use in wrestling. Why would I dope so close to the Olympics? Why would any athlete do that? Life ki baat hoti hai (It's about my life). I have been preparing this moment for the last four years. Now, with just four weeks before Olympics, why would I do something so silly?"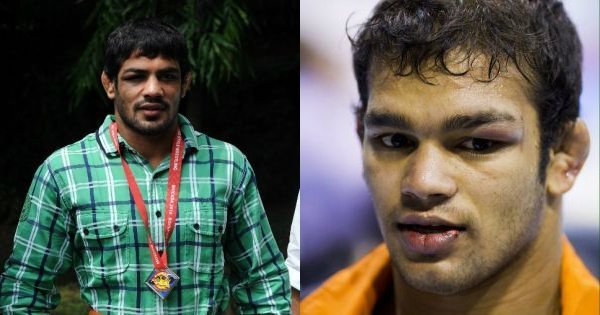 Detection of the drug
The Narsingh camp believes that it was mixed with the food he had at the SAI hostel mess — because the drug can be powdered and mixed easily with food or drinks or even supplements.
The story is even more incredible because if he had known about the drug and its impact, he would have known it stays in the system for 2-4 weeks. 
Roommate tests positive too? That sounds fishy
With Narsingh's roommate Sandeep Tulsi Yadav at the SAI Sonepat camp also testing positive for the same banned substance, WFI said that it strengthens the conspiracy theory and indicates at a clear case of sabotage.
"We are sure the authorities will get to the bottom of this. Narsingh is innocent" @MustafaGhouse to @DiggySinghDeo pic.twitter.com/z4C4qKJPPv

— News18 (@CNNnews18) July 24, 2016
"The fact that Narisngh's teammate at the camp has also tested positive for the same substance, it clearly looks to be a foul play. Both the wrestlers were consuming the same supplements as they were roommates. It arises suspicion," WFI assistant secretary Vinod Tomar said.
"There was a high quantity of steroid in the sample, which is hard to believe. It seems like a deliberate thing. Why would anyone take such high dose," he questioned.
Does this mean Sushil Kumar goes to Rio now?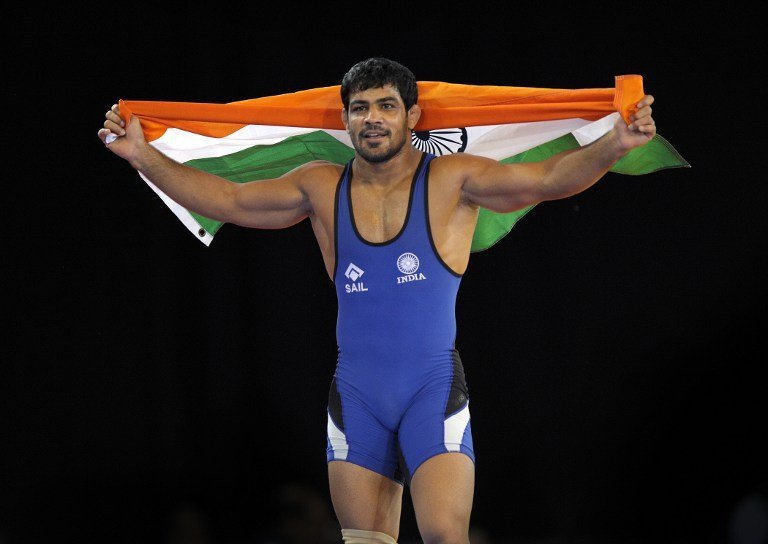 Well, that is not clear. Yet. While initial reports suggested it is too late to register a replacement athlete in place of Narsingh, the United World Wrestling said that India will still get to name a replacement but more details will be known only by Monday night. The door is ajar for Sushil Kumar, seemingly.
The Background Story
It was just last month that the Narsingh Yadav-Sushil Kumar saga dominated the headlines. Yadav took India's berth in the 74kg category at the Rio Games by winning a bronze medal at last year's World Championships in Las Vegas. 
However, his spot was put in jeopardy when Sushil, who won a bronze in the 66kg category in Beijing and a silver in London, moved up in weight and asked Delhi High Court to order a bout between the pair to determine who should compete in Rio. Last month the court ruled against Sushil, the only Indian athlete to win two individual Olympic medals, clearing the way for Narsingh to compete in Rio.