So Jose Mourinho is the new Manchester United manager. FA Cup winning Louis van Gaal had told reporters a few days back that his reign was over and Mourinho's arrival at Old Trafford means a resumption of his rivalry with Pep Guardiola, who is set to take over at Manchester City.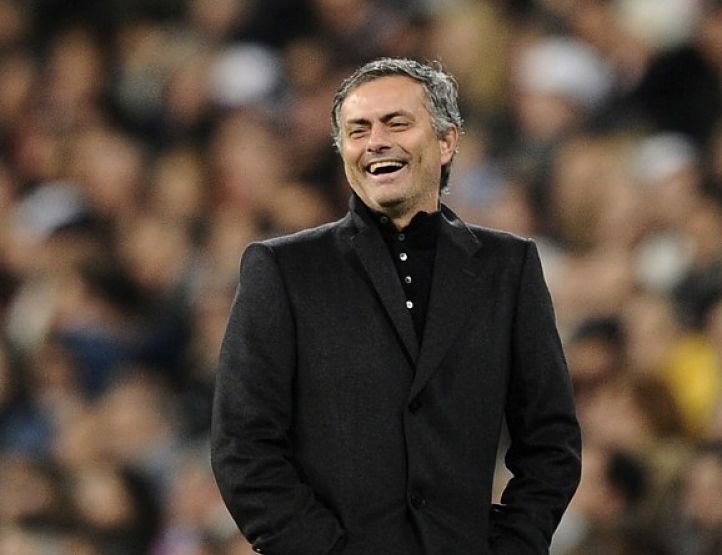 Mourinho's previous job saw him get sacked from Chelsea — his second stint at a club where he has won three Premier League titles. The first time he took the job he announced himself as the Special One. The second time, he called himself the Happy One.
So, what will it be this time?
No One
We all know how well this works… Mourinho is a man who usually takes all the public and media gaze away from his team and on himself. Saying he's no one will be an admission that he is much more down to earth than he was and that as far as Manchester United were concerned, he was a nobody. Also, if you're Game Of Thrones fans (hey, it is the flavour of the season now that all the football is done with), then saying you're no one really seems to work.
The Changed One
The biggest worry for Manchester United fans is whether Mourinho will make the team play the way they crave to see them play — attacking, direct football — or revert to his popular 'park the bus' tactics. Also, will he give academy players a chance? Or will he just sign superstars? 
Mourinho would do well to call himself the Changed One — no more feuds with players, no more broken relationships leading to sales and sackings and no more defensive football. 
The Real Chosen One
David Moyes was touted as the Chosen One, but that didn't work out really. Mourinho was available but United still signed Moyes. If the Portuguese opens with "I'm the real chosen one," that should shut up United's hierarchy and be fodder for a lot of banners at Old Trafford. 
The Resurrected One
Down and out a few months back after his unceremonious second sacking by Chelsea, Mourinho is back from the ashes when most people thought there was no big club willing to risk hiring him. Well, now the world's biggest club (in terms of branding), which is struggling for form and style, has him on board. Resurrected, surely, and how.
The Proven One
Eight league titles in Portugal (Porto), Spain (Real Madrid), England (Chelsea) and Italy (Inter Milan) and two Champions League titles (Porto and Inter Milan) make Mourinho a proven winner. Throw in a few cups – an FA Cup, three League Cups, a UEFA Cup, an Italian Cup and the Copa del Rey and goodness me, what a manager.
The Odd One
An admission of his ridiculously good but odd methods of management will give Jose some good press. He is odd, he is arrogant, he is weird at times and violent as well. In United's case, where his style doesn't fit club legacy, he is truly the odd one (out).
Feature image source: AFP