Epic survival tale The Revenant  took top honours including best film on Sunday at Britain's Bafta film awards, boosting its status as a favourite for Oscar success later this month.
Mexico's Alejandro Gonzalez Inarritu scooped best director for the picture, and Leonardo DiCaprio won best actor for his leading role as grizzled trapper Hugh Glass.
"I am overwhelmed," said Inarritu as he accepted the award at a star-studded ceremony in London. DiCaprio used his speech to wish his mother a happy birthday and thank her for supporting him as a child.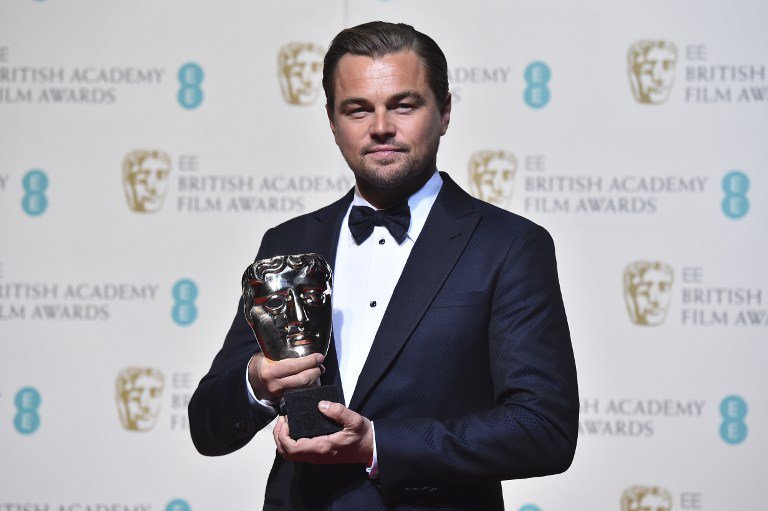 "I grew up in a very rough neighbourhood in East Los Angeles. And this woman drove me three hours a day to a different school to show me a different opportunity," he said.
"I'm shocked and amazed, honoured," he said of the award. "To tell you the truth none of this was expected."
After already nabbing the same three awards at last month's Golden Globes, the film is now seen as a leading contender for Oscar glory in Los Angeles on February 28. At the Baftas on Sunday, The Revenant won out for best film over Todd Haynes' 1950s all-female romance Carol, Steven Spielberg's Cold War thriller Bridge of Spies, Tom McCarthy's newsroom drama Spotlight and Adam McKay's financial caper The Big Short.
The film also took the awards for cinematography and for sound, giving it a total of five British Academy of Film and Television Arts gongs. It was closely followed by Mad Max: Fury Road, George Miller's visually stunning post- apocalyptic action film which picked up four technical wins including for the scrappy-punk costumes of its warring tribes.
The night's other big winners included Brie Larson, who scooped best actress for her role in the harrowing kidnapping tale Room.
Kate Winslet, who won best supporting actress for her turn as a loyal assistant in the biopic Steve Jobs, said it had been an "extraordinary year for women".
She dedicated her prize "to all those young women that doubt themselves".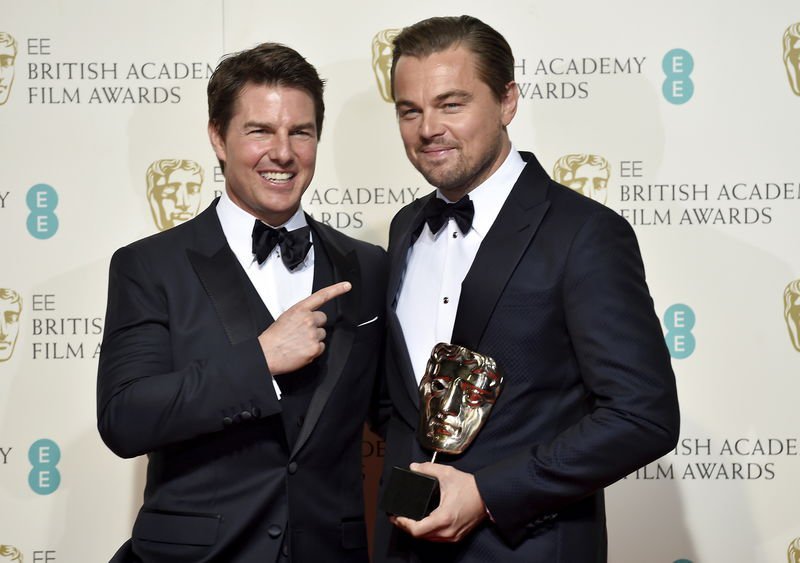 "When I was only 14, I was told by a drama teacher that I might be okay as long as I was happy to settle for the fat girl parts. Look at me now," she said after accepting the award.
– 'Male, stale and pale?' –
The theme of diversity — or lack of it — hung over the ceremony following a controversy over the lack of people of non-white ethnicities among the Oscar nominations.
A small group calling for a quota system in nominations protested the event, handing out leaflets on the red carpet that called the television industry "male, pale and stale".
The chair of Bafta Anne Morrison acknowledged the issue in her opening speech to the ceremony, which said those in the industry "have to admit" there is a problem.
"Diversity is high on the agenda right now. At Bafta we welcome that debate," Morrison said.
"The pressure won't die down until there is real change on and off screen." 
British comedian Sacha Baron Cohen made a reference to the debate as he stood on stage introducing the best actress prize.
"The nominations for best… WHITE actress are," Baron Cohen said, before host Stephen Fry interrupted him.
In an appearance that had the audience in stitches, comedian Rebel Wilson joked that the Oscars were "racist" while director Inarritu said the problem was "deeper" than just the Oscars.
"It's a bigger question, it's a bigger challenge, which is a cultural thing," he said. Hotly-tipped Brooklyn, a love story about a young Irish woman who emigrates to New York, won outstanding British film but lead actress Saoirse Ronan missed out on an award — however she is still in the running for best actress at the Oscars.
Mark Rylance won the supporting actor award for Bridge of Spies, beating Idris Elba who had been nominated for Netflix civil war story Beasts of No Nation.
Italy's composing legend Ennio Morricone picked up an award for original music for his work on Quentin Tarantino's bloody mystery tale The Hateful Eight, making it Morricone's sixth Bafta in the category.
In the documentary category, home-grown British film "Amy" won out over international competition for its in-depth portrayal of singer Amy Winehouse before she was famous and began to struggle with addiction.
Star Wars: The Force Awakens won an award for special visual effects, while Inside Out won in the animated film category.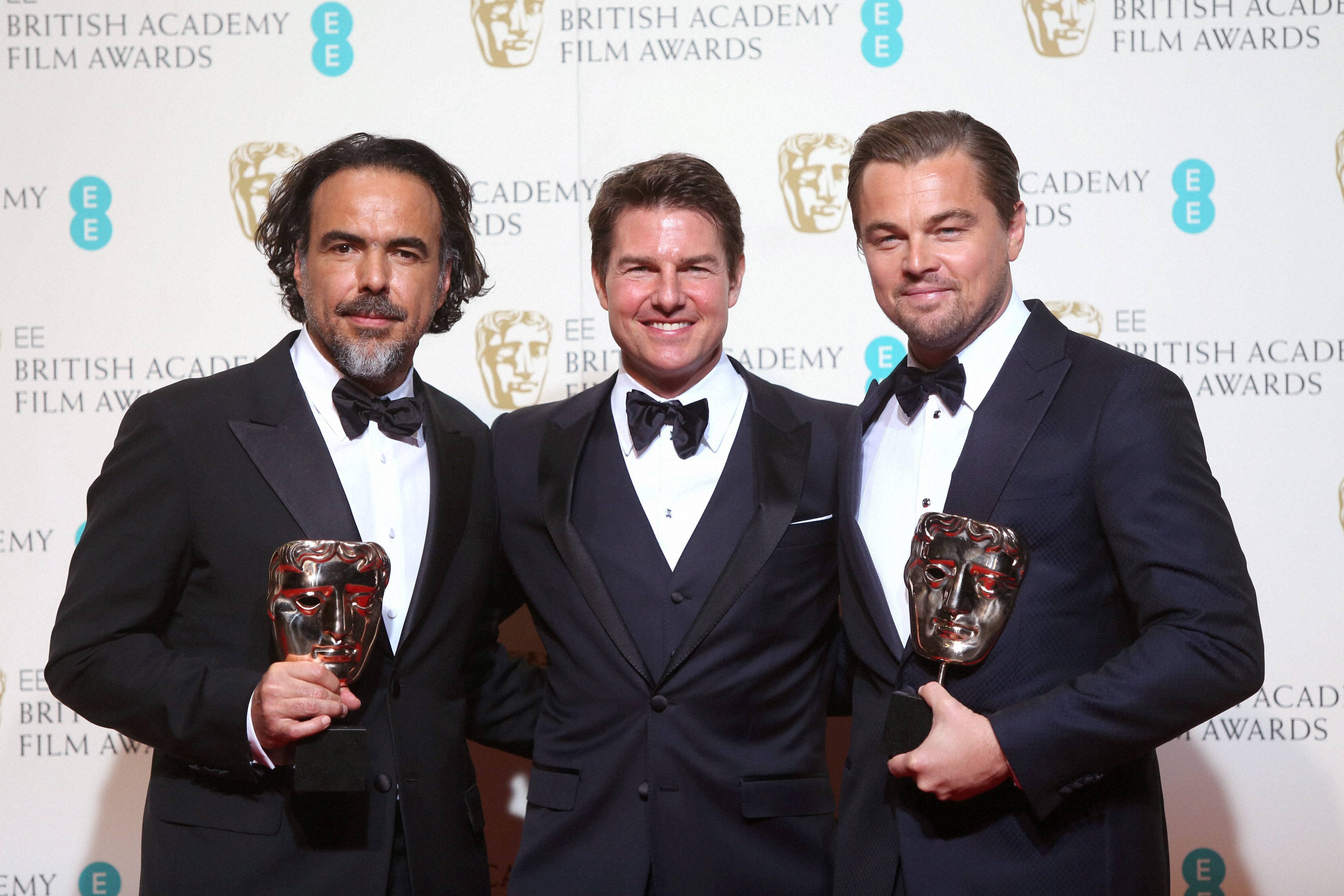 Here are the winners in the main categories:
Best film: The Revenant
Outstanding British film: Brooklyn
Best director: Alejandro Gonzalez Inarritu
Leading actor: Leonardo DiCaprio for The Revenant
Leading actress: Brie Larson for Room
Supporting actor: Mark Rylance for Bridge of Spies
Supporting actress: Kate Winslet for Steve Jobs
Rising Star: John Boyega
Original screenplay: Spotlight
Adapted screenplay: The Big Short
Documentary: Amy
Animated Film: Inside Out
Film Not in the English Language: Wild Tales