Writers love imagery. Where a picture can be used to tell a story, words become less important. It makes the task of adding meaning to what we write a little easier. 
So, when Roger Federer, the man who has floated across the lawns of Wimbledon over all these years, stumbled and took a nasty fall in the middle of the decisive fifth set in his 11th semi-final at tennis's most hallowed grand slam, the metaphors were hard to ignore.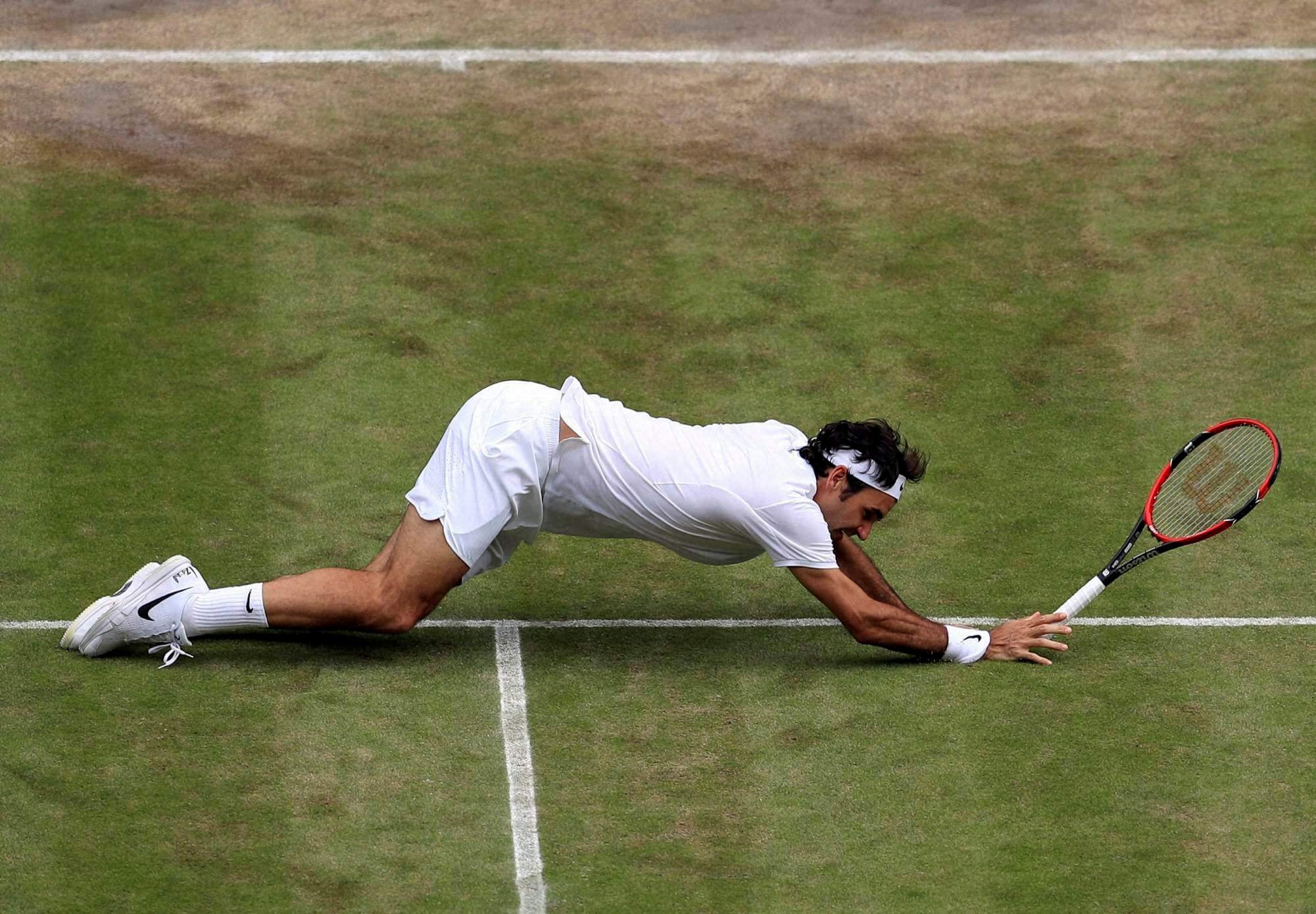 He has fallen many times on the baked grass of Wimbledon before but it was almost always on the second Sunday of the Championships. It was in elation after a win — falling to his knees or on his back — in celebration, often accompanied by tears of joy.
But this fall was different. This one was painful to watch. His left knee — the one he had surgery on, earlier this year — buckled ever so slightly as he tried to reach out for a volley. He lost control of his footing. He fell on his face. He stayed there. He watched the ball go past his reach. This fall had an eerie sense of finality to it. The sucker punch would come a few games later but, right there, he looked defeated. 
Is it time for him to stop?
Federer, who as David Foster Wallace wrote in his incomparable essay on the religious experience of watching him play, is "one of those rare, preternatural athletes who appear to be exempt, at least in part, from certain physical laws." 
But gravity caught up with him on Friday as he suffered his first ever semi-final defeat at Wimbledon.
In reality, he should not have been playing this fifth set. He had no business being in a deciding set after having controlled so much of the third (where he made just two unforced errors) and fourth sets. He had break points in the fourth that would have helped him seal the match on his serve. He did not take them. Instead, Milos Raonic grabbed his chance, threw the kitchen sink at Federer and got himself a place in the Wimbledon final in return.
This is what has made Federer so infuriating to watch over the past few years. The missed opportunities in big games. Frustrating shanks at crucial junctures. The inability to convert break points that has seen him lose many a match to Rafael Nadal and Novak Djokovic. 
And against Raonic, Federer converted just one of nine break points.
Strange loss for Federer. He lost 3 service games from 30-0, 40-0, and 40-30. Played pretty flawlessly in other 50 games. 14 unforced errors

— Carl Bialik (@CarlBialik) July 8, 2016
This should have been his year. With the ruthless slam machine that is Novak Djokovic suffering a rare early defeat, the field opened up for Federer. He blew Andy Murray away in last year's semi-final in what was one of his finest performances at Wimbledon, so there was no reason to believe he couldn't, if he had to, this year. This was his chance at ending a 15-slam drought without a title. 
And then it wasn't. For his fans, the wait has been long and painful. To see a man who once could not stop winning, to stutter at the final hurdle over and over, is difficult to digest.  Like a hardcore Federer fan — who throws a chair out of his room in frustration at the end of fourth set — told me minutes after the match, he blew his best chance and maybe it's time to stop.
But did he, really? 
But what if this was not his best chance to win, rather it was just another chance for him to play a big match at the biggest stage in tennis? What if he saw this as a chance to just continue doing what he loves? And, more importantly, what if this was just a chance for us all to see him paint pretty pictures on a tennis court one more time?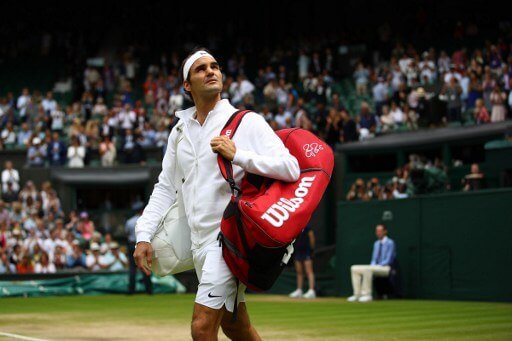 The minute you realise he is not playing grand slams to merely make up numbers and is actually going deep every time he steps out for a major, you understand Federer still loves to compete at the highest level. He loves the challenge. He is adding new facets to his game, like he showed against Marin Cilic, in the most un-Federer of all wins, where he dug deep despite not being at his best, saving break points and match points, showing the fight that his fans have always craved to see when things were not going his way.
He still gets upset when he loses, like he did after the match against Raonic, when he berated himself for all those double faults. 
But he also wants to just keep playing. Like he said, at this Wimbledon — the first time since 2000 where he has entered the Championships without a single title against his name in the calendar year — he proved to himself he can go the distance with players in far better physical shape than he is in. Two five-setters, two days apart, against two of the fittest guys of the next generation and he still needed just two medical timeouts, one of them after that fall.
Allow Federer himself to make his case:
"It's a dream to win my eighth here but it's not the only reason why I play tennis, otherwise I'll go in a freeze box now and come out before Wimbledon next year. I know Wimbledon is important, but it's not everything. I have played 10 sets (against Cilic and Raonic). It's very encouraging for the season. I was insecure coming into Wimbledon."
Mats Wilander, winner of seven grand slam titles, said this during Wimbledon last year:
"I don't give a s**t [about his 18th slam]. Federer has already won 17. The more we keep talking about it, the less important the 17 are going to seem, because the conversation is going to be about why he can't win the next Grand Slam."
Wilander is only partially right. It is easy to say we should not care about the next title, especially after he misses out on yet another slam. But when he steps on to the court, it is almost as if the entire the tennis fraternity wills him on to win. All his fans do care about the 18th slam even if logic dictates that it's improbable for a 34-year-old to defeat players a decade younger than him in five sets.
That is, however, a much better place to be. I would much rather see Roger Federer try, try harder and falter, pick himself up and go at it again than to see him not play at all. 
Which brings us back to the ugly stumble in the fifth set. Maybe, the fall was not about the fall at all. It is about him getting back up and try his best again. 
It was not enough against Raonic. It might never be enough again to win a grand slam. He will keep the racket down soon, but till then, we would all do well to cherish his genius. As night follows day, there would be another player who will win titles for fun. 
But no one would do it the way Roger Federer did.
Feature image source: AFP