As far as famous cricket quotes go, this would be right up there:
I've seen Wasim Akram do things with a cricket ball that people like me and others cannot really do. He was such a great bowler and I have a lot of admiration and respect for him.
This came from not just any other bowler. This was Curtly Ambrose, one of the all-time greats, waxing lyrical about the greatest fast bowler we have had the privilege of seeing live in our times.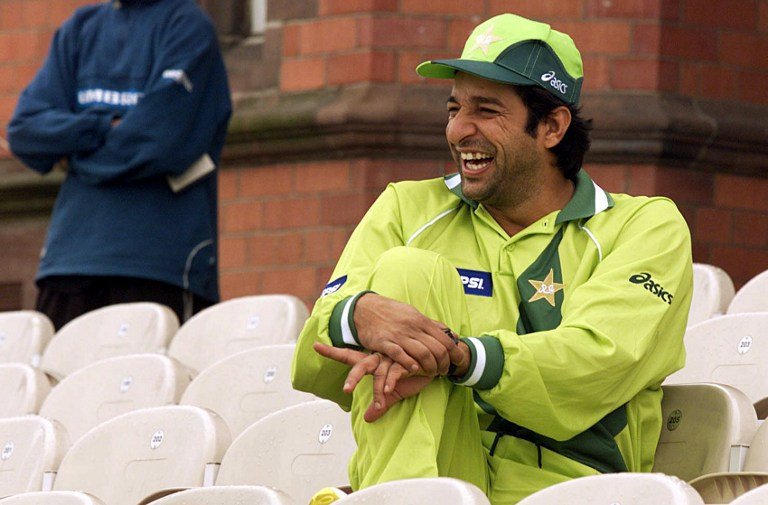 Wasim Akram, the Sultan of Swing, the Perfect Executioner of Yorker, turns 50 today – June 03, 2016. 
And what better time to reflect on some of the greatest moments from his career.
Akram's heroics in '92 World Cup final
Arguably Pakistan's greatest moment in cricket, Imran Khan lifting the 1992 World Cup is the stuff of legends. And who was the hero in the final? Well, Wasim Akram, of course, as he was during the entire tournament.
Akram breaching the Wall
This is from that unforgettable Test between India and Pakistan in Chennai — the one remembered for the most heartbreaking Sachin Tendulkar innings. 
Writing for The Cricket Monthly, Rahul Bhattacharya called this the greatest ball he has ever seen:
The S-shaped red ribbon to Dravid's bail was an expression of staggering magic and scientific precision that was neither fragile peace nor war by other means; it was its own poetry and it is ours to bestow meaning upon it.
Go on watch it for yourself. The set-up with the inswinger. Then the perfect outswinger. Wow.
Akram's love for hat-tricks
For someone who is so difficult to pick up, as to which the ball will swing, Akram was a nightmare for new batsmen. (Truth be told, he was a nightmare for batsmen. Period) He finished his career with two hat-tricks each in Tests and one-dayers and is the bowler in the history to have four career hattricks. 
Here's a collection of that. Watch and marvel:
And his first.
Akram and the art of yorkers
For the longest time, Indian fast bowlers have had the reputation of not being capable of buying a yorker at the supermarket if they wanted to. Something that Pakistan's pacers were annoyingly good at.
But there is only one master at that art. That's Akram.
Enjoy the compilations below. And watch out for the one that completely bamboozles Steve Waugh at the end of the first one:
And this one has Micheal Bevan, one of the best ODI batsmen of his time, sprawling on the pitch:
And finally a collection of some of  his best wickets, from his early days. If there is one video that encapsulates the beauty of swing bowling from Akram — both ways, full, fast and furious — this has to be it.
Wait till the last moment of this one. Steve Waugh is STUNNED yet again.
We don't know about you guys, but we just got the chills merely putting this post together. 
Sheer genius.
Like Allan Donald once said," The most complete fast bowler I have seen." 
Happy 50th birthday, Wasim bhai!