Principal Deepak Agarwal of SN Modern School  peers out of the frosted window of his office.  'A' block of New Ashok Nagar colony (East Delhi), where the school is situated, could be the set of a zombie film. There is not a soul to be seen on the road. 
On biting cold January afternoons like today, most Delhi residents choose to remain indoors. The eerie quiet is occasionally disrupted by the roar of the distant traffic.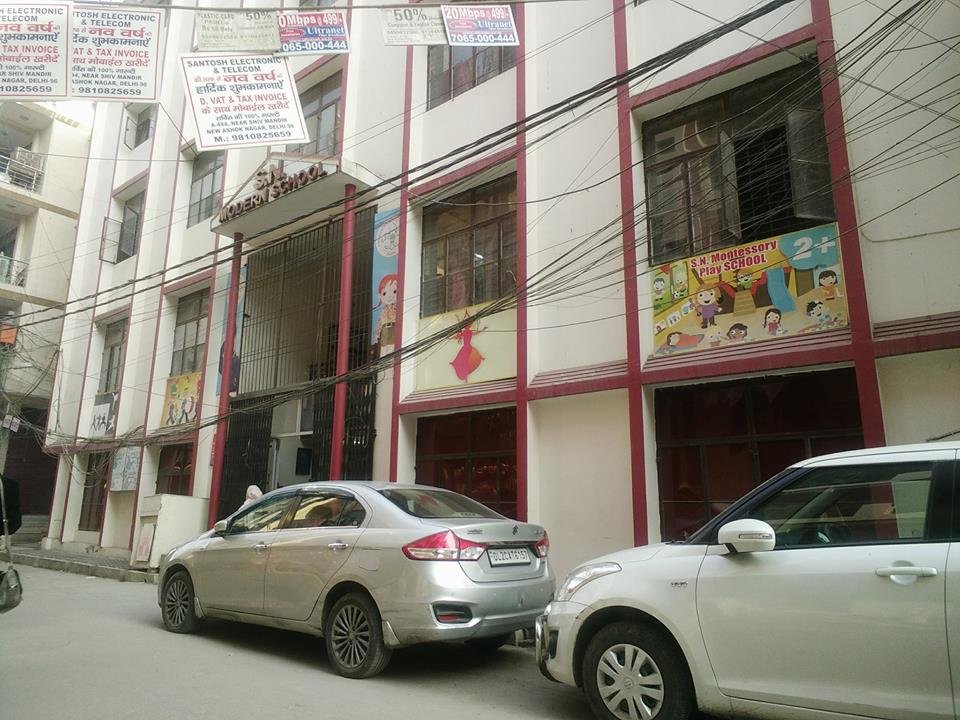 "God knows what's going on out there," says Agarwal.  
The morning session of the school has just got over, Agarwal had personally supervised the discharge of 200 odd students of the school. 
"I don't want to risk anything now," says Agarwal. 
Three weeks ago, a car from the local police station stopped in front of his school on a similar afternoon. "They informed us that some paedophile was targeting young girls. We need to be alert. We have been really cautious ever since," says Agarwal.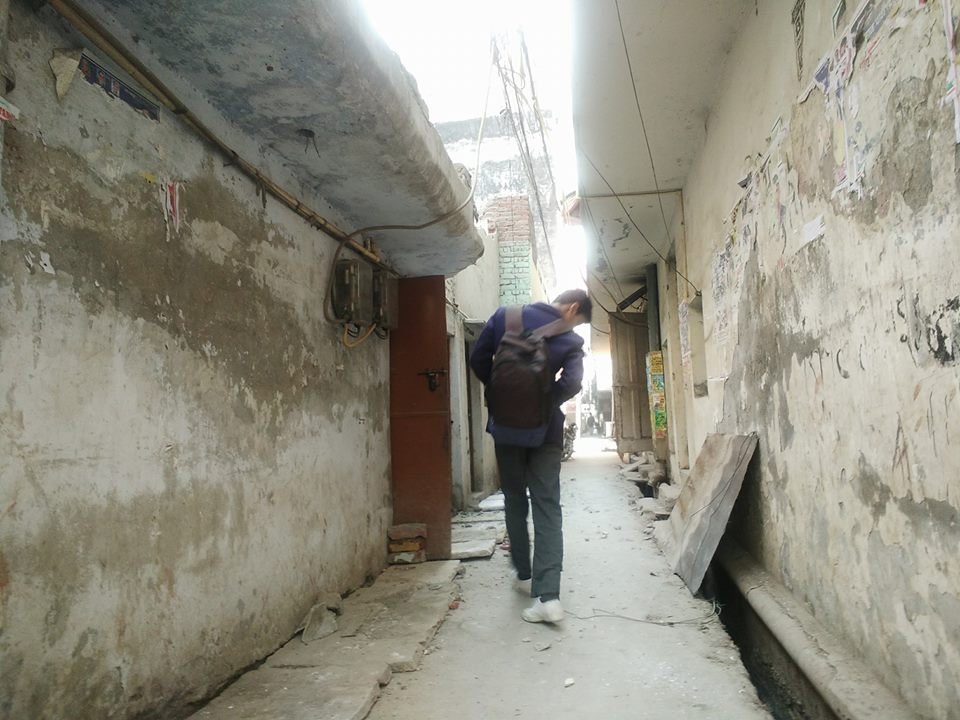 Since then, a shocking chain of events has brought infamy to this quiet East Delhi neighbourhood. Sunil Rastogi who was arrested on Sunday in a case of molestation of two minor girls in New Ashok Nagar. The 38-year-old has allegedly confessed that he has been been sexually abusing hundreds of children since 2004.
Apparently, Rastogi, was a resident of the area till 2004. 
"What surprises me the most is that this has been happening for a decade. If what the man claims is true, he has molested hundreds of children in this area. Not one of them came forward with a complaint? What does that say about us as a community?" asks Agarwal. 
On the streets of Ashok Nagar main market, Rastogi's name elicits bemused smiles. 
"Ab saare mediawalle aa rahe hai uske kaand ke baad!" (Media persons are thronging the area after Rastogi's scandal), is the common refrain. 
 Omkar Singh, who owns a electrical supply store at the New Ashok Nagar Market for the past 25 years, claims that he considered the area safe till now. "Something like this hasn't happened to my children. I still can't believe this," he says.
The case that brought Rastogi to book 
On January 10, two cases of kidnapping were registered in New Ashok Nagar police station wherein complainants alleged a man misled their daughters, aged 10 and 9, said the officer.
The accused allegedly took them on the stairs of a building and fled when they raised an alarm. 
Earlier, on December 13 also, a case under sections 376 (Punishment for rape) and 506 (Punishment for criminal intimidation) of IPC and section 6 of Protection of Children from Sexual Offences Act (POCSO) Act was registered on the statement of a minor girl, said the officer.
He said since all the three cases had a similar pattern, it was suspected that the same person was involved in all of them and investigations were taken up.
"In all the three cases, victims were minors in the age group of 9-10 and it was also revealed that the accused first misled the minors by telling them that their father had given some clothes or articles for them and then he took them to isolated place where he allegedly tried to sexually assault them," said a police officer on condition of anonymity. 
How is Rastogi connected to New Ashok Nagar? 
About 20 years ago, Devendra Singh, who owned a small tailoring shop called SS Tailors in New Ashok Nagar, was approached by an old man. "He brought his son with him, Sunil Rastogi, who was about 18 then. He claimed that Sunil had the potential of being a good tailor. I decided to help them out," says Devendra Singh.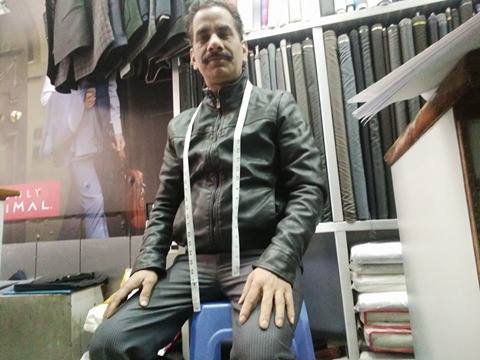 Sunil Rastogi, according to Singh, seemed like quite a find initially. 
"He didn't talk much but would work hard. He was quite talented too," says Singh. 
However, within a year or so after hiring him, Singh decided to fire him. 
"I started suspecting him of stealing cloth. But I kept quiet initially. However, one fine day, I caught him red handed stealing a brand new pant piece," says Singh. 
Singh fired him immediately. "In this business, you simply cannot steal a whole pant piece. I couldn't trust him," says Singh. 
Rastogi approached Singh many times for a job after that, but Singh never gave in. "I sensed that there is something wrong with him,"says Singh.
According to reports, after he shifted to Rudrapur in Uttarakhand in mid 2000s, he would travel to Delhi from only by Sampark Kranti Express and wore a red jacket every time he came here thinking it was "lucky" for him. "I don't remember him being superstitious," claims Singh. 
"His family was very respectable"
 Radha Verma, 45, who runs a tea shop at New Ashok Nagar, claims that she was  Rastogi family's neighbour for close to a decade in from the 1990s to mid 2000s.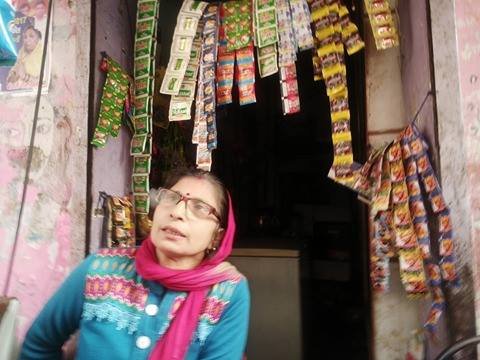 "His parents were very respectable. They were kind and ever helpful. His father was the sort of person people went to advice for. I actually attended Sunil's wedding too. I can't imagine him doing something like this," says Radha. 
Apparently, the Rastogi family owned some land in the area, and some members of the family still live here. 
"They live near the canal," says Radha. 
A life of unnoticed crimes 
Rastogi was a criminal waiting to be apprehended, those who were aware of his misdoings claim. 
"I heard that he molested his neighbour's daughter near Mayur Vihar. This was sometime in 2004. He was beaten up and thrown out of the area," claims Singh. 
He was also reportedly jailed for six months in Rudrapur in Uttarakhand in a similar case in 2006. 
Why was New Ashok Nagar a play-field for Rastogi?
According to Deepak Agarwal, the principal of SN Modern School,  New Ashok Nagar is an area dominated by migrant labourers. 
"Most people belong to the lower middle class section of the society here. Most of my students too belong to that section. they never stay in the school for more than a few years," says Agarwal. 
This means that many of Rastogi's victims probably left the area before reporting the crime.
An investigating officer,on condition of anonymity, says that most complainants back out after they realise that their children were raped or molested. 
"The stigma is such that people just feel ashamed about it. They are okay if their children were beaten up or kidnapped, but the very idea of them being sexually-abused is not," he says.