A dog is a man's best friend. You are probably reading this for the millionth time now because truer words have never been spoken. Our furry little friends have a special chemistry with us that is often indescribable. And we have incredible instances to back it up just like this one.
This is the story of a 9-year-old boy, James Isaac from Wellington, New Zealand who is autistic and therefore has trouble communicating with his family. But the strong bond that he has forged with his black Labrador service dog is really heartwarming. His buddy Mahe not only keeps him safe from dangers and protects him but it also comforts him in difficult times, according to The Mashable.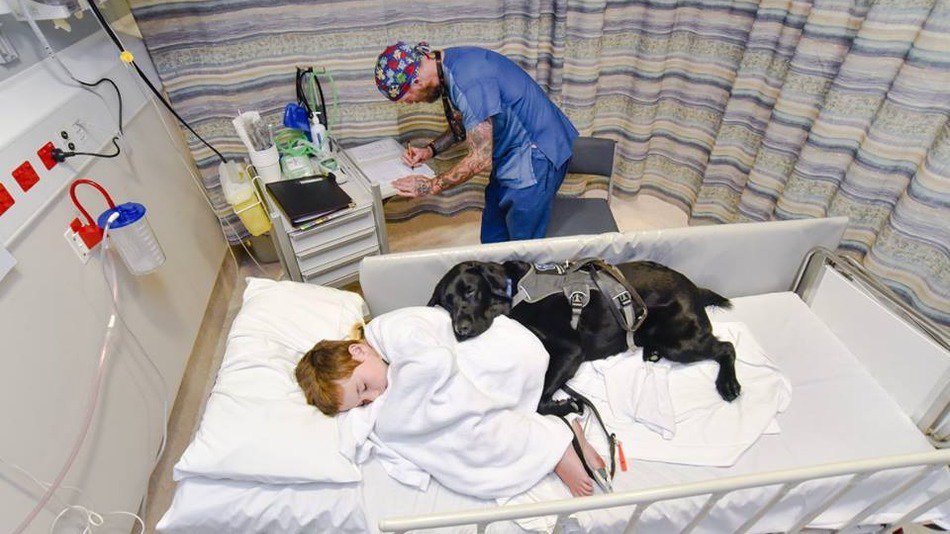 Mahe, like a loyal friend, refuses to leave his friend's side even for a moment. That was clear when Isaac had to go to the hospital to get an MRI scan for his recent seizures and the devoted dog remained close to him all the time apparently even looking worried for his sick friend, according to the New Zealand-based website Stuff.
The Assistance Dogs New Zealand Trust trained Mahe for six months from a puppy to become a service dog to help children with autism. "There is such a magic that happens between a child with autism and the dogs, they just calm the kids down," said Wendy Isaacs, who works for the trust.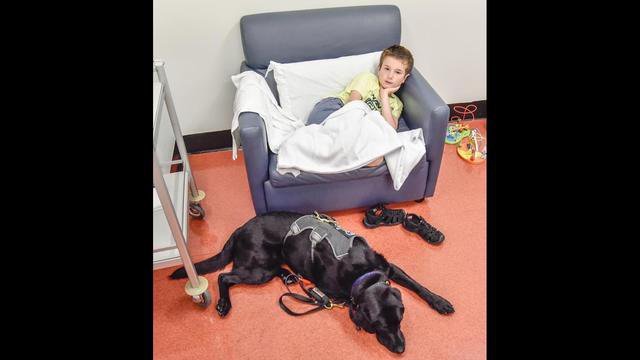 James' mother, Michelle Isaac told Stuff that ever since Mahe came into his life, things became a lot easier for them. Venturing out in the public was a difficult task earlier, as James would often run off when he found himself in an over-stimulating environment. Now Mahe remains by James' side and his presence helps keep him calm, easing his anxieties.