If you believe official records, then Congess Vice-President Rahul Gandhi has become a domestic help and now stays in Indirapuram in Uttar Pradesh.  
At least that's what Arun Kumar Sharma, a resident of Indirapuram has claimed in a police verification form and the Ghaziabad police has inadvertently confirmed the same with a stamp.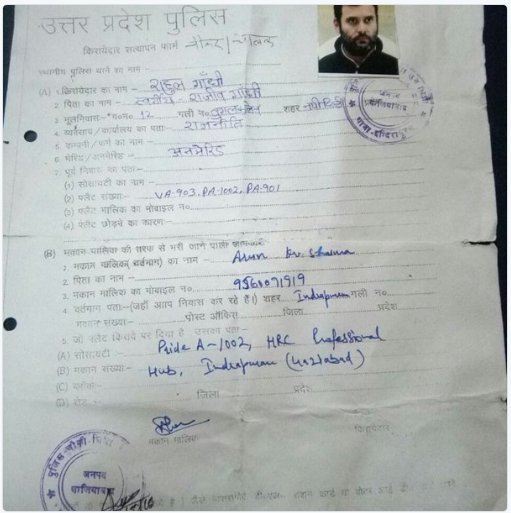 The police post of Shipra Sun City verified the personal details of the tenant that was listed as Rahul Gandhi, son of late Rajiv Gandhi and was originally resident of house number 12, Tughlak Lane, New Delhi. The profession mentioned against his name is politics and marital status is listed as unmarried and the form also bears his photograph.
And his profession mentioned is: Servant/Driver.
After the mistake came to light, the police said an FIR would be filed if an offence is found to have been committed. 
"Prima facie it appears that somebody has played a mischievous act. The format of the form is not matching with our presently available form. It might be an old one," Gorakh Nath Yadav, Inspector at Indirapuram police station told IANS.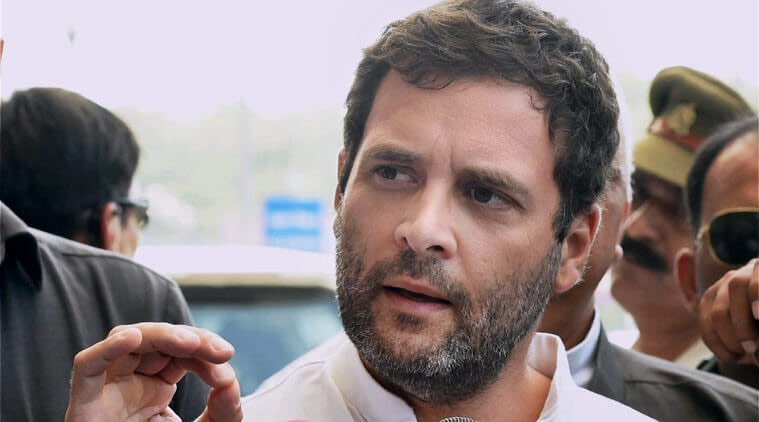 In the past, there have been many cases of fake voter IDs, Aadhar cards, etc surfacing with names of politicians and celebrities. But whether this glaring error is deliberate or not, it's an embarrassment the UP Police would have been happy not facing.