Ten Indian soldiers lost their lives on the world's highest battlefield on Wednesday when they were buried in an avalanche on the Siachen glacier. While the rescue operations to trace the soldiers were launched on a mass scale, the cold inclement weather diminished all hopes of soldiers being seen alive, again. 
At an altitude of around 6000 metres, the treacherous and unlivable Siachen glacier has been taking heavy toll on both India and Pakistan, not only in terms of money and equipment but also by snatching lives of thousands of soldiers. 
Here's the cost India has been paying to hold on Siachen
Since 1984, India and Pakistan have intermittently shelled each other to maintain control over glacial valleys, mountainous ridges and barren mass of ice.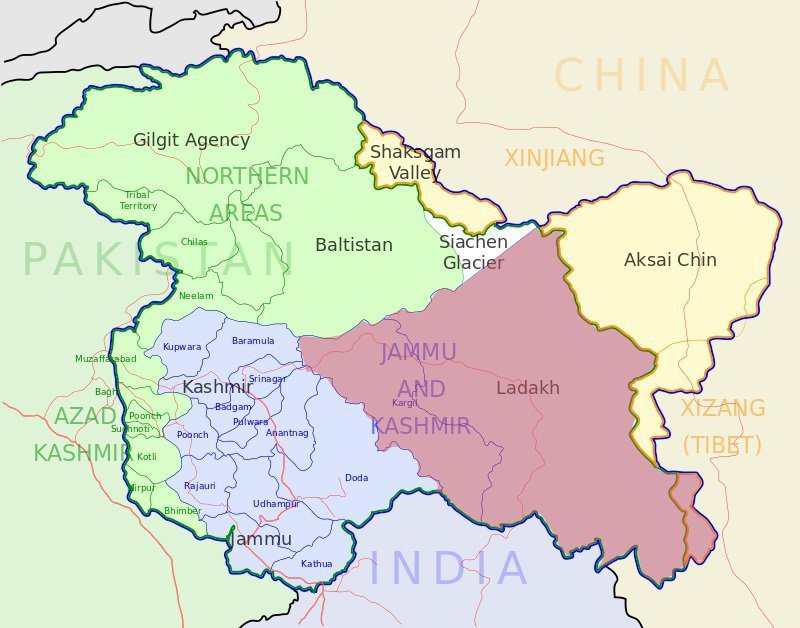 Interestingly, since partition of India, no country had posted its soldiers in the no-man's land region of Siachen which is decked between Indian-controlled Kashmir, Pakistan-controlled Kashmir and China. 
While a peace process in 2003 did bring ensure silence of guns, an estimated 8000 soldiers have died on the glacier during last 32 years not in combat but due to harsh weather and oxygen-lacking mountain peak-tops. 
The first war started in April 1984 when Indian army launched Operation Meghdoot to take control of the region after learning about Pakistan's plan to seize the region. Pakistan, in response, also mobilised its troops ensuing in the battle between two neighbours. While India occupied and still maintains the control over all the 70-kilometre long glacier, Pakistan took control of icy-valleys west of Saltoro ridge – one of the strategic high-grounds on the glacier. 
Both the countries have spent billions of dollars to maintain control over the region. According to a

Defence Review report,

India spends Rs 5 crore every day to ensure safety and supply of food through helicopters for soldiers stationed at the glacier.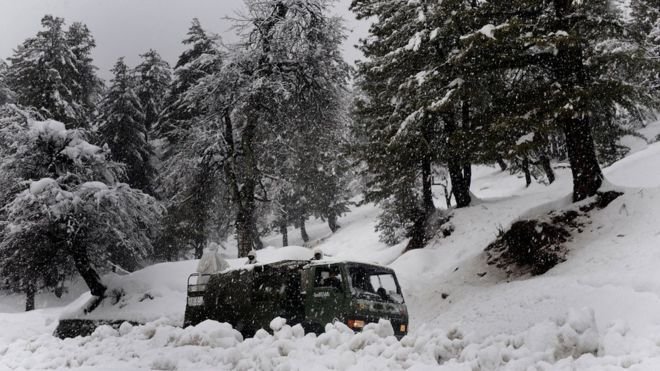 It is estimated that the accumulated cost of Siachen war has exceeded $5 billion since it started. 
A May 2012 report in South Asia Global Affairs said that one Pakistani soldier is killed every fourth day in Siachen while one Indian soldier is killed every second day – not by bullets but rather by the severe weather. 
By the time a Roti reaches Siachen glacier, it cost Rs 100. A special suit and necessary equipment for a single soldier costs Rs 1 lakh. 
According to Defence estimates made in 2012, India spends about $200-$300 million a  year to hold Siachen under its control. 
As per this 2007 study by South Asian think-tank The Institute of Peace and Conflict Studies (IPCS), "the costs are high because the logistics tail is long, the only road ends at the Base Camp close to the snout of Nubra river where the almost 80-km glacier ends and a large number of infantry posts can be maintained only by light helicopters that air-drop supplies with attendant losses, as recoveries are often less than 50 per cent." 
With both India and Pakistan manning 150 posts on the glacier each, the South Asian Global Affairs report mentions that each country has 10 battalions or some 6,000 troops on ground.
Feature image source: AFP/File