The Indo-Tibet Border Police (ITBP) is ready with its first female squad or 'mahila' contingent of 500 freshly trained personnel, reports The Times of India.       And from March they will be posted in around 20 ITBP posts along the 3,488-km Sino-India Line of Actual Control, at heights ranging from 8,000 to 14,000 feet above sea level.
This is the first time that women will be posted right on the front at the India-China border, which is known to be an extreme mountainous terrain with a harsh climate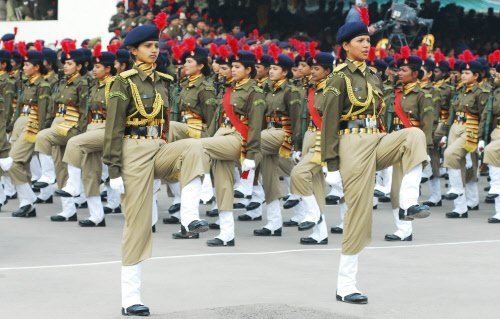 Key facts about the contingent:      
       The women are of the constable rank and underwent 44-weeks of training in battle craft and mountain survival
       The highest number of the women are from Uttarakhand (97), followed by Uttar Pradesh (63), Bihar (51), Assam, (35)  and Maharashtra (35).  
ITBP, which was raised after the 1962 Chinese aggression, has 1,661 women personnel in its various ranks and branches, the maximum number – 1,033 – being in the constabulary ranks
Feature image / Twitter