They may be the government's allies, but you would find it difficult to believe given the relationship between the two parties. The Shiv Sena in Maharashtra is perhaps the BJP's most reluctant ally ever and they have been finding new and innovative ways to get under the skin of the national party. 
So now there are a whole lot of posters doing the rounds on social media and WhatsApp that are reportedly being circulated by the Shiv Sena against its ally ahead of the crucial civic polls in Mumbai next year. And some of them may be particularly irritating for the BJP. 
Like this one calling out the government's claims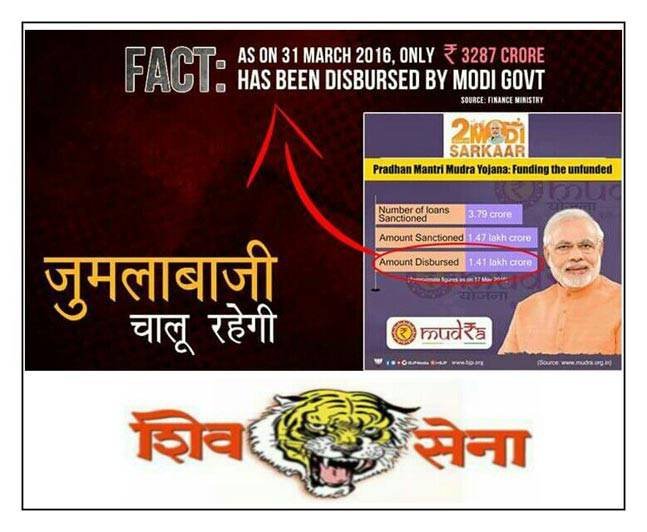 Or this one that trolls this scheme: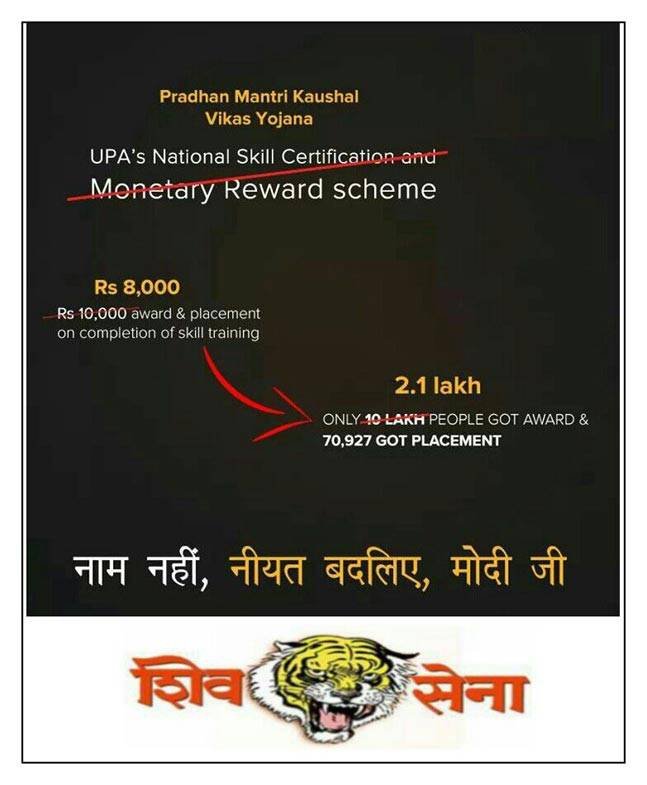 And this one didn't spare even the PM's pet scheme: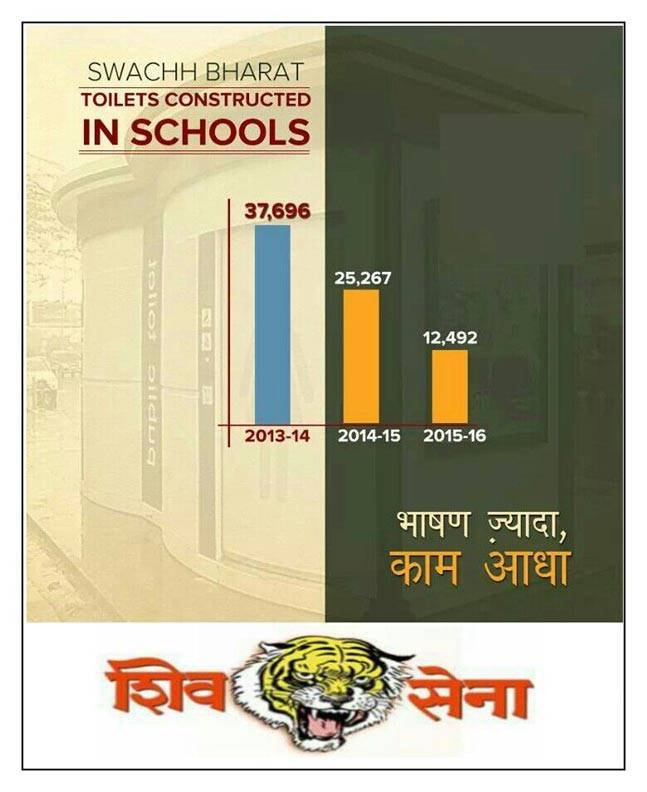 One poster went after the very controversial Sakshi Maharaj: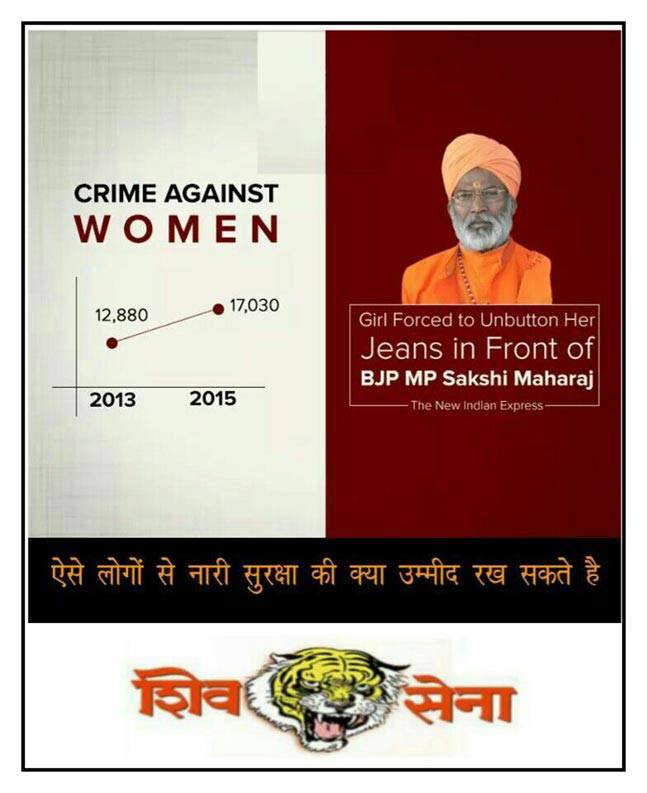 And one even stole a line from Rahul Gandhi!