'The Greatest' is no more.
Muhammad Ali, widely regarded as the most recognisable athlete of the 20th century, died on Friday in Phoenix, US at the age of 74.
The tributes to the man who floated like a butterfly and stung like a bee, have been non-stop over the past 36 hours, clearly an indication of how loved he was around the globe, cutting across fields.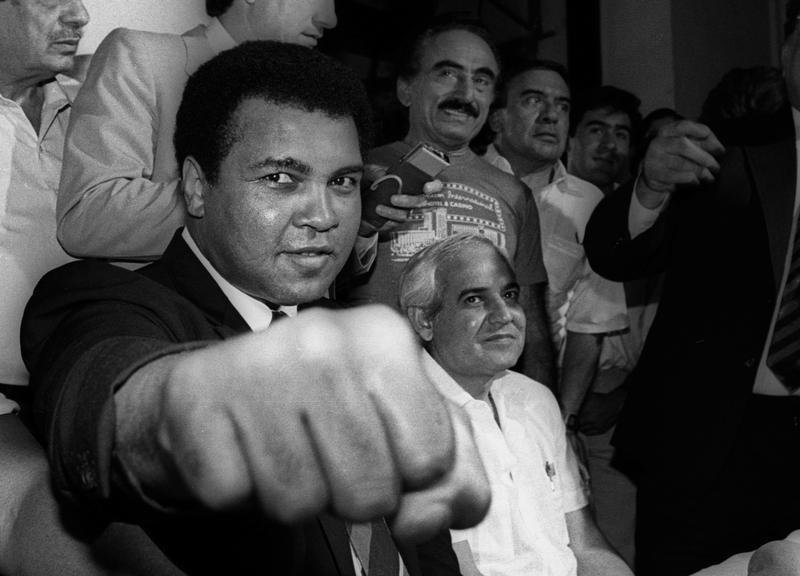 As we remember the great man, here's a diary of sorts from when Muhammad Ali visited Indian cities and gave the huge crowds that thronged to see him, a day that they can't forget.
When Kaur Singh went up against The Greatest
On his visit to India in 1980 — a tour to major cities organised by the Apeejay Group — Ali's opponent in a exhibition bout in Delhi was Kaur Singh. Two years before he won the Asian Games gold in 1982, Singh had the greatest day in his life, arguably, when even a defeat would have seemed like his biggest victory.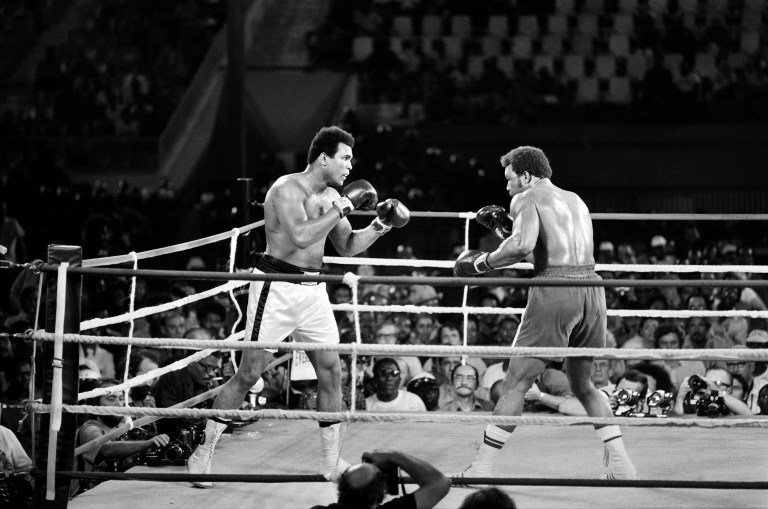 Recalling his fondness for Muhammad Ali, Singh talks to The Indian Express about the fight that was reportedly witnessed by 50,000 people in the Nehru Stadium in Delhi. The 63-year-old talks about his rather painful tryst with Ali.
I clearly remember that jab, his famous jab. It seemed to come out of nowhere. He used his right hand to block my punches, and his counter punch to hit me. His speed was amazing; not once during those four rounds did the speed drop.
I was at this camp at Moti Bagh in Delhi when officials told me about the exhibition match. I couldn't believe it. Before the match, I was nervous. I saw him train, I approached him, and we shook hands.
As some of the reports from that day go, Ali was seen talking to the gathered audience even as the bout was going on!
When Ali made the city of dreams, dream
In Mumbai too, Ali charmed one and all with his wit, as a journalist who attended his press meet recollects for The Wire.  
The report recalls Ali impressing the crowd with his very first lines. Here's an excerpt:
Ali took the mic and his first words were: "I am happy to be in Bombay; I was driving here from the airport and came via Muhammad Ali Road—you have already named a road after me." The house was in uproar-Muhammad Ali Road is one of the oldest arterial roads in the city; it was a good start.
When Ali held hands with MGR
Recollecting Ali's trip to Chennai, the Hindu talks about the euphoria in the city on the day of his visit.  He was in a bout with fellow heavyweight boxer Jimmy Ellis and it ended in a draw. Then Chief Minister M.G. Ramachandran was the chief guest on the day. 
According to The Hindu's report dated 1 February, 1980, huge crowds that thronged the Nehru Stadium were left wanting for more: "The swift movements, cat-like reflexes, the shuffles and the lethal left jab were all there but were all too brief to savour in fullness."
As per the report, this is how Ali reacted when he reached Madras, as it was known then:
"When I saw thousands turning up to the airport to meet me and greet me, it sent my spirits soaring and I am overwhelmed at the attention bestowed on me. In this short visit a bond has sprung up between us, and I shall treasure this all my life."
When Ali gave joy to the City of Joy
This trip came after Muhammad Ali's retirement in 1990.
Muhammad Ali had visited Kolkata in 1990 on a special invitation from Mohammedan Sporting and wowed many fans with his magic tricks.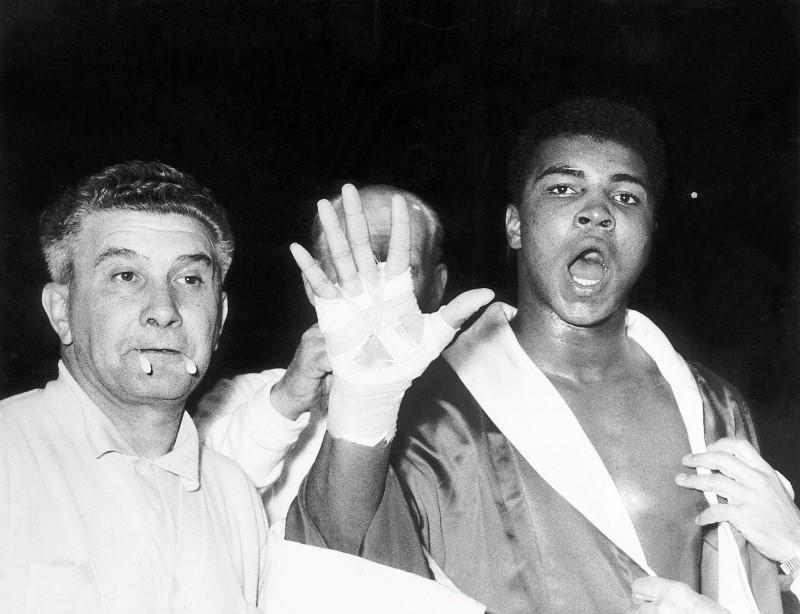 "He had come here on an personal invitation and visited the club. He also showed us some tricks… I fondly remember how he would float in the air but later would reveal the trick," former club president Sulaiman Khurshid told PTI.
Former India football captain Shabbir Ali, who was the coach of Mohammedan Sporting recalls one of his most cherished moments.
"He's the greatest sportsman of the century. I do not want to compare but he was something else. He was very soft spoken. I was really fortunate to have met him," Shabbir said.
He may have been known by the sobriquet 'The Greatest' but he never rated himself highly, recalled senior boxing official Asit Banerjee, who was a referee and had "interviewed" him when Ali visited Kolkata.
"That was my second meeting with him and when I asked him whether he was 'the greatest', he scolded me and said 'God is the greatest'.
Here's a slideshow of photos from Muhammad Ali's visit to India
Featured image courtesy: The Hindu Archives on Twitter