To most men in India, relieving oneself in public seems to be the most natural act. But they don't realize the sort of nuisance it is, besides being an extremely unhygienic practice.
Time and again, through campaigns and rules, government and other authorities have tried to dissuade men from peeing all over the place. But the problem still persists and the Swacch Bharat Mission remains a distant dream in such scenarios.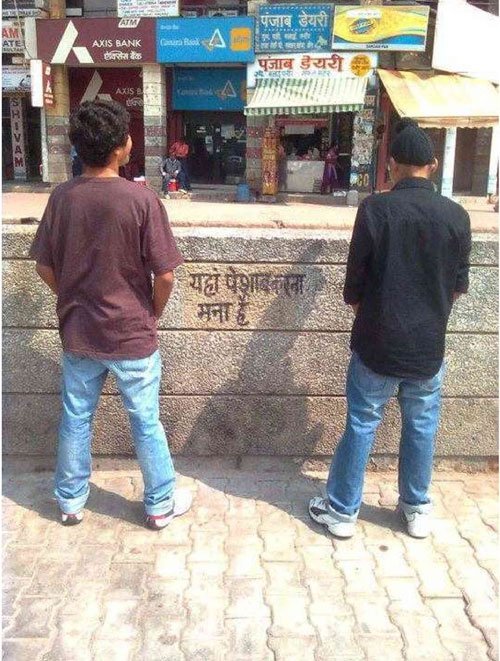 So when head-on policies don't work, you got to twist it a bit, right? Two cities in India are now adopting unorthodox methods to put an end to this disgusting practice. 
Pee in public and you will be honoured with a garland:
If you are caught peeing in public places, the Hyderabad traffic police will try to talk some sense into you and shame you with a colourful garland, the Deccan Chronicle reports.
Inspector Rama Swamy says he got the idea after seeing social workers doing something similar in Delhi several years ago. "After garlanding them, we request them not to create filth and use the public toilets instead," he says.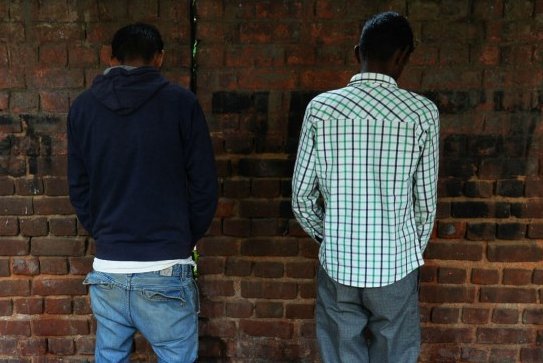 Pee in Public and you will be the hero of your own YouTube video: 
If you are caught attending to Nature's call in public, get ready to take your pictures taken. Uttar Pradesh State Road Transport Corporation (UPSRTC) has decided to install CCTV cameras in public places like bus stops to capture violators on camera, Times Of India reported. The photographs of those urinating in the open will then be uploaded on YouTube and will be publicly shamed on social media. So get ready to be embarrassed.
Regional manager, UPSRTC, Bareilly region, Prabhakar Mishra, said, "Our aim is to reform those who shun public toilets and pee in the open. After all, it is for the betterment of all."
Whether these novel methods will work or not, we can't really say. But as for now, we truly appreciate these creative solutions.