The coronavirus pandemic has left people across the world in quarantine. While the virus is spreading at an alarming rate, people undoubtedly are worried about how it may affect their lives. 
But amidst these difficult times, people from different parts of the world are offering help, creating hashtags and finding unique ways to help those in need.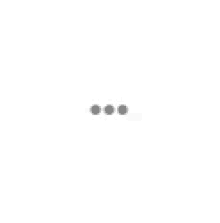 So, here are a few heartwarming examples of how people came together to help one another 
1. A UK based woman created a postcard for her elderly neighbours who are self-isolating. The postcard included space for personal details and if they wanted help with any of the activities listed out on it. This went viral with the hashtag #viralkindness     
2. This Muslim couple in Scotland helped the local community in need by arranging coronavirus relief packages and delivered them around for free. 
3. Hollywood actors like Amy Adams, Jennifer Garner and Josh Gad used social media to read books to children who are stuck at home during the quarantine 
4. This young man helped a sick elderly couple find some toilet paper. The elderly man had been trying to search for it the entire day but couldn't get it. 
5. This man's tweet went viral which mentioned that he will help anyone pay their bills if they are self-isolating. 
6. This girl's viral tweet about how she helped an elderly woman buy groceries. She shared that the woman was sitting outside the grocery shop and waited to get help from someone because she was scared of catching the virus. 
7. Supermarket chains in Australia and Iceland introduced dedicated shopping hours for the elderly so they didn't feel vulnerable.        
8. People in Italy have been singing and giving free concerts to others in quarantine from their balcony during the nationwide lockdown.            
9. Singapore president, cabinet ministers, and political office holders have taken a one-month pay cut to show solidarity to their citizens.     
10. Countries like Japan and China are sending medical supplies to countries who are battling coronavirus. 
11. In a heartwarming notice, the teenagers initiated to run errands for anyone who feels vulnerable due to coronavirus.    
12. This tweet about a working mom's kids mailing her about her well being. 
13. This tweet about a youngster helping out a pregnant woman buy things in need. 
14. Celebrities like Noel Fielding launched online art competition for children who are staying home amid the coronavirus outbreak. This was to keep the children in high spirits. 
15. Asking people to buy gift certificates to help support small businesses.  
Small acts of kindness like these is all one needs to bind us together.