India successfully launched the first technology demonstrator of indigenously made Reusable Launch Vehicle (RLV) at 7 am on Monday, capable of launching satellites into orbit around earth and then re-enter the atmosphere, from Sriharikota in Andhra Pradesh.
Initially, there were a lot of representational images floating around. However, ISRO later uploaded images of the RLV-TD on their official website and they are simply awesome! 
The RLV-TD getting ready for transportation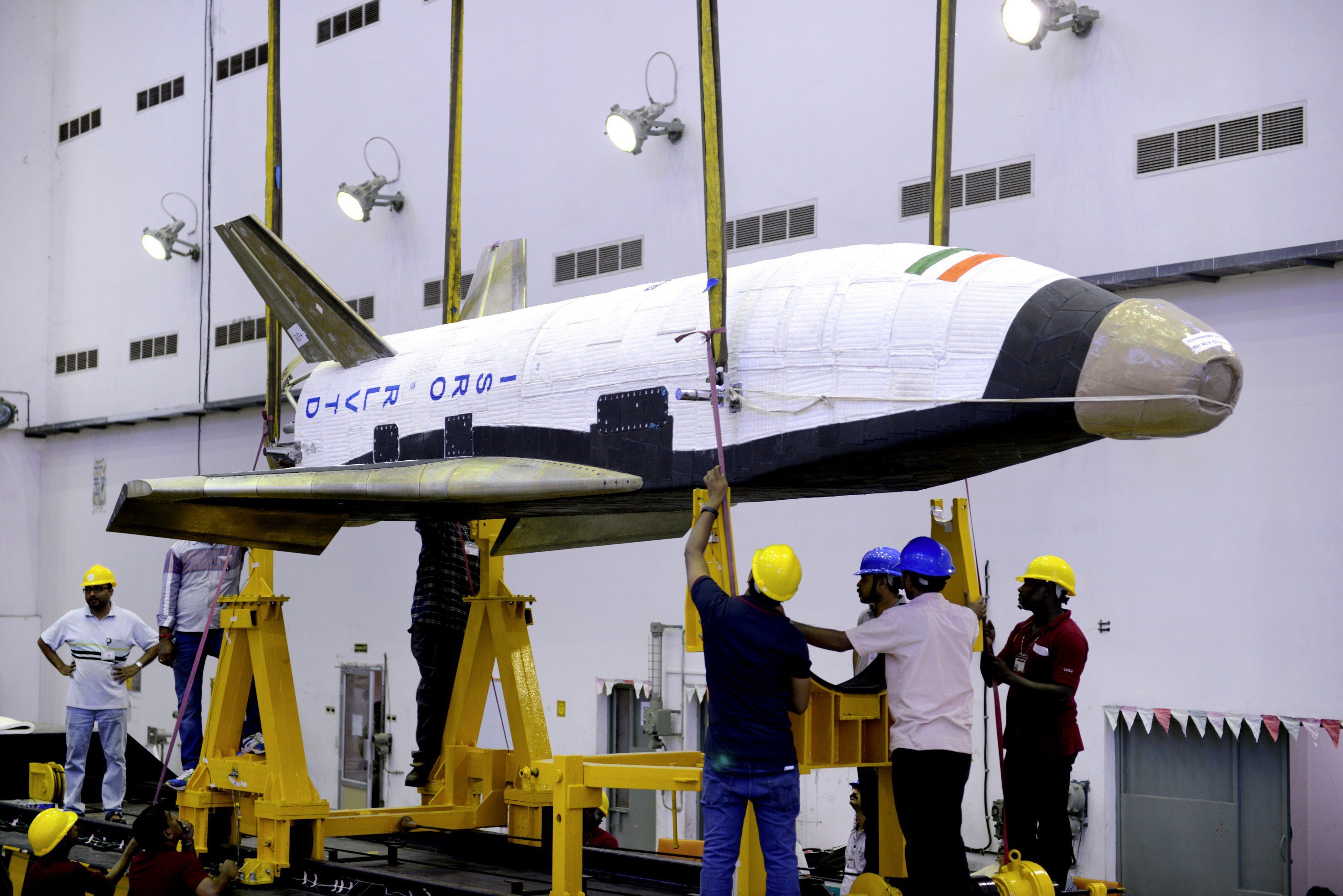 The RLV-TD being transported to the launch pad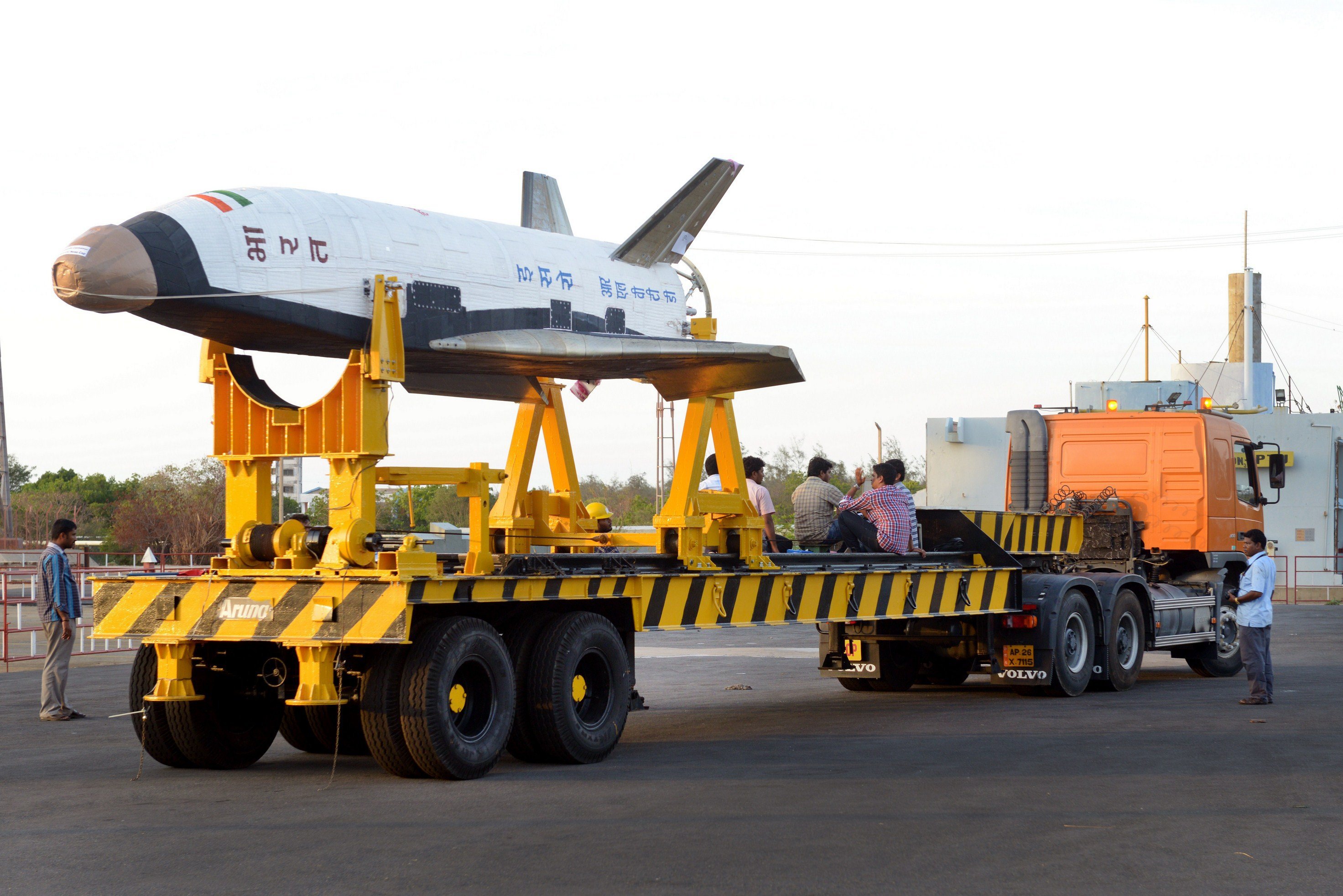 ISRO's made in India space shuttle at launch pad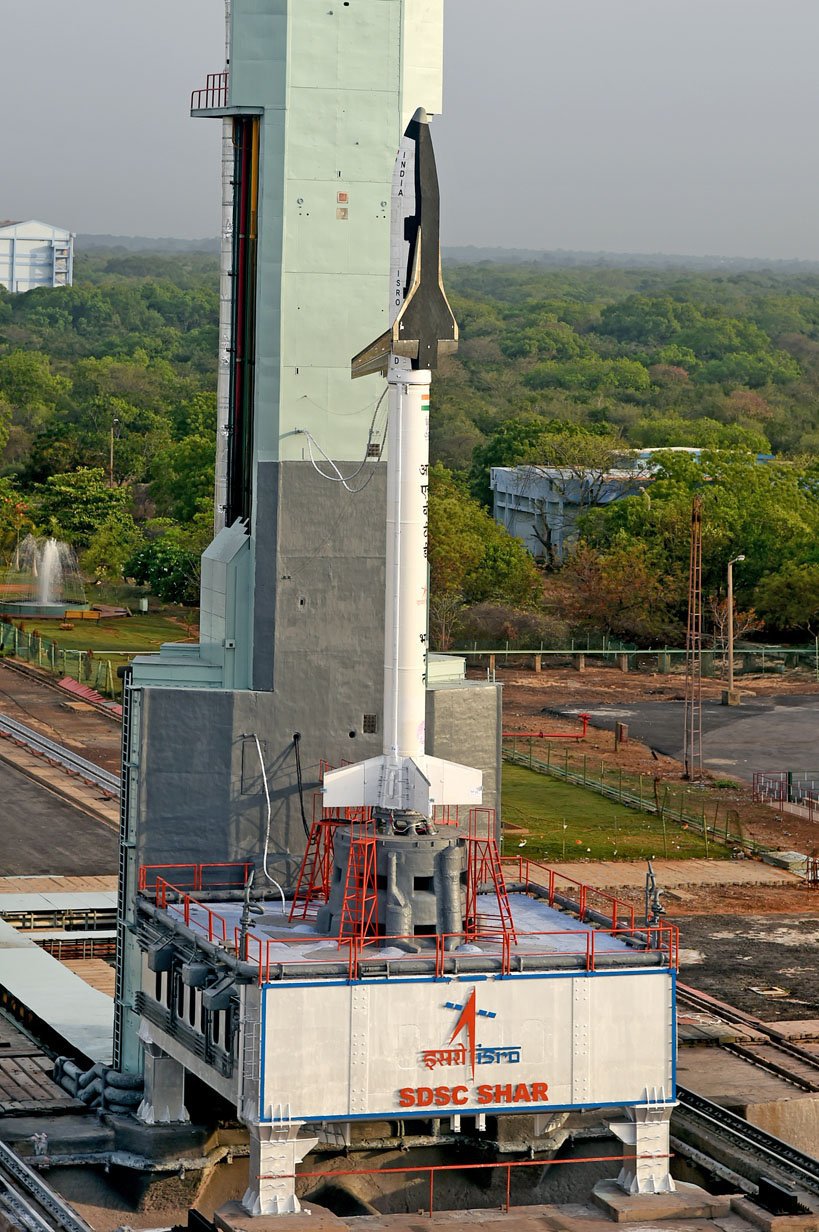 The RLV-TD ready to launch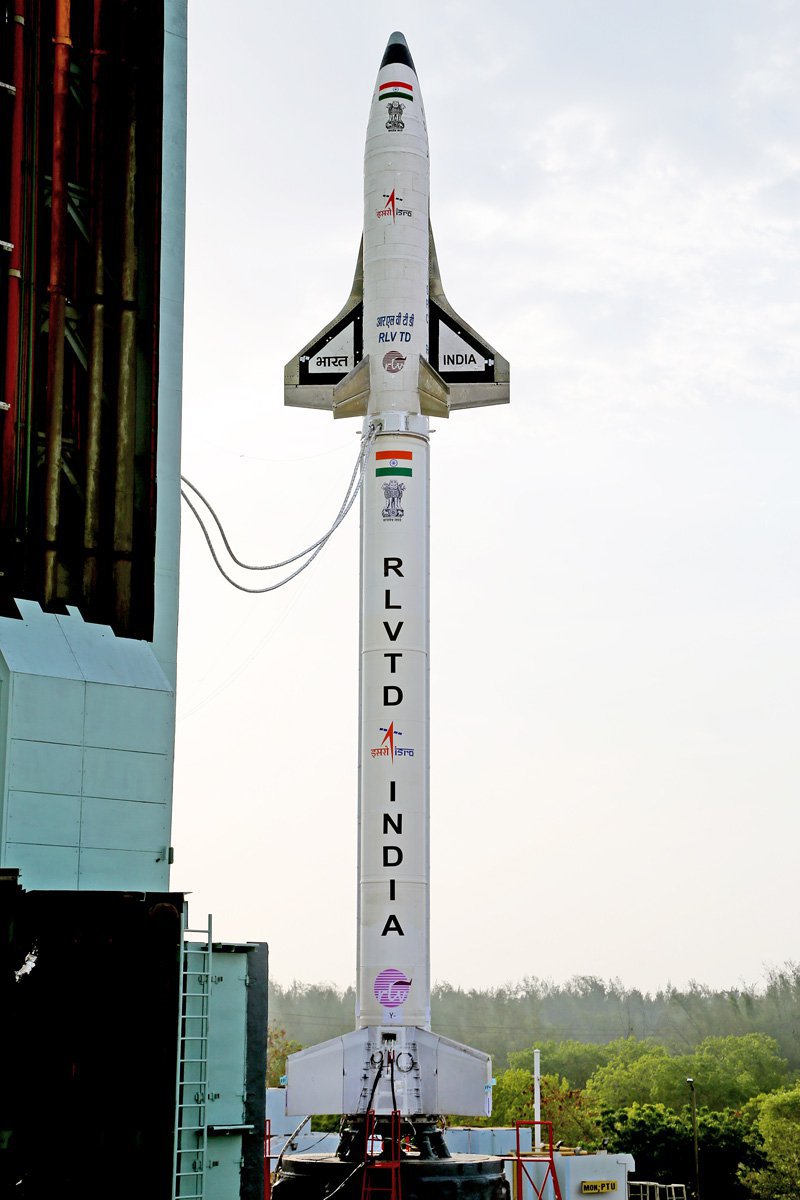 Lift off!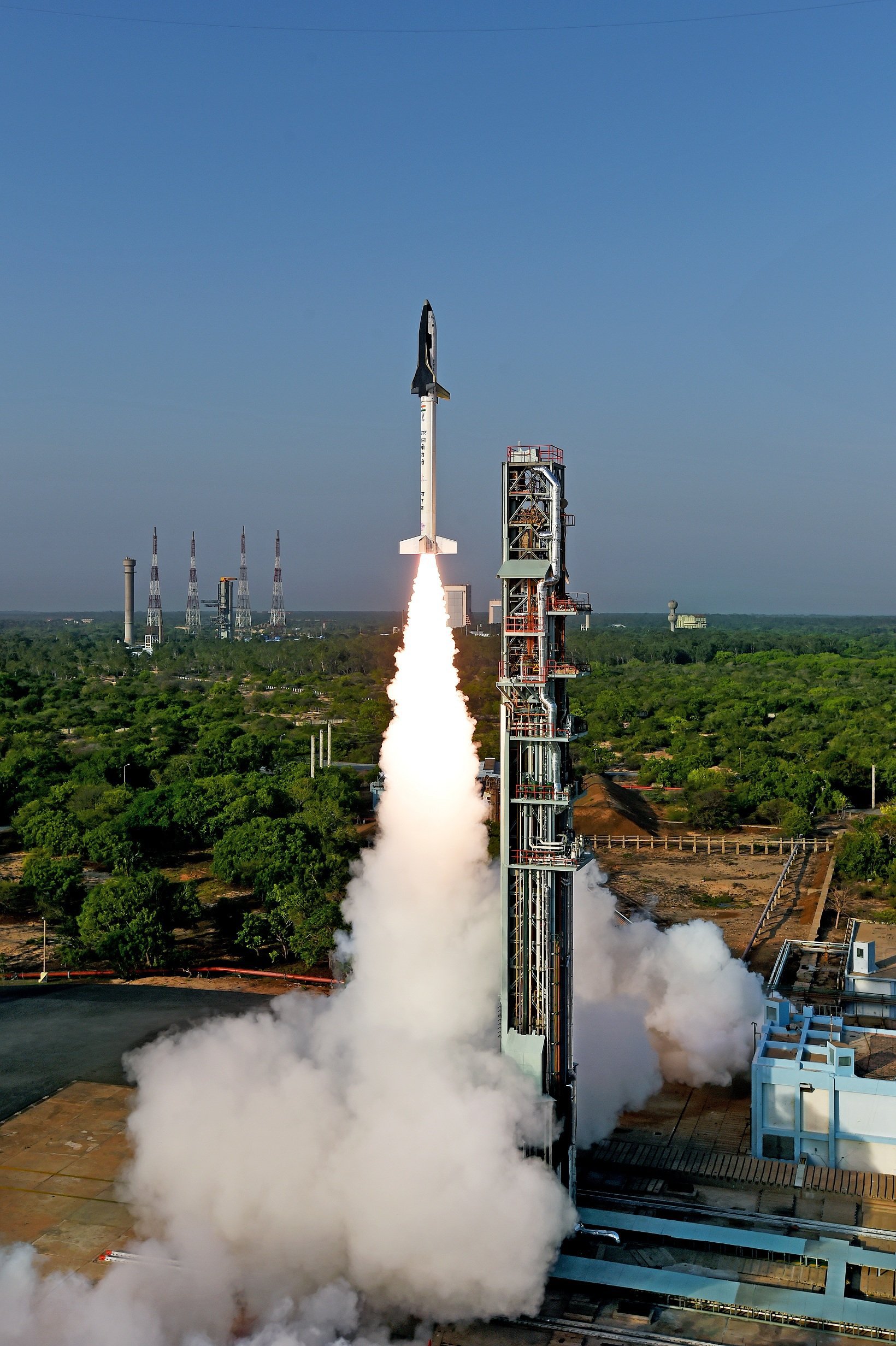 "Mission accomplished successfully"