Ever wondered what the origin of the phrase 'purple patch' is? 
Turns out, it refers to a passage of literature in a prose that is characterized by the extensive use of adjectives, adverbs, and metaphors. The term 'purple' was chosen because, as well as being a distinctive colour, it was the colour reserved for emperors and other distinguished statesmen in imperial Rome.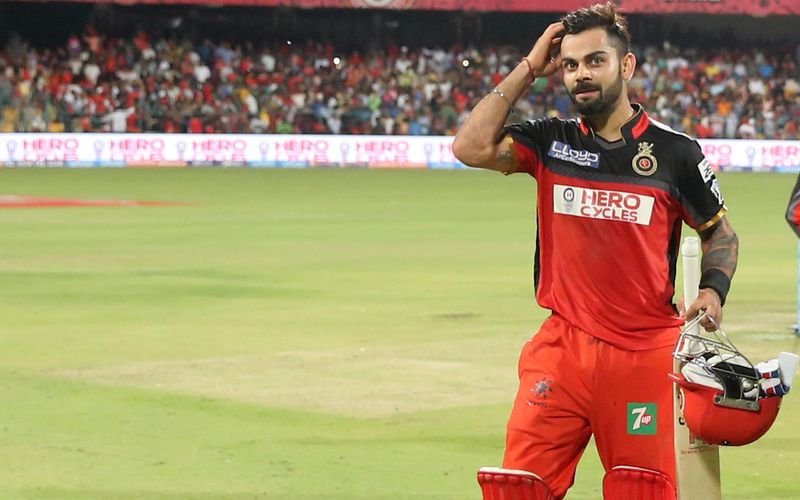 Where Virat Kohli is concerned right now, no amount of adjectives, adverbs and metaphors can do justice to describe the kind of form he is in. It's not merely a purple patch anymore, it's extended well beyond that.
And Emperor Virat Kohli has been in imperious form ever since the new year began — the numbers would make Sir Don Bradman look upon with envy!
Starting from that tour of Australia in January, during the course of which he earned the respect from Australian crowds with some stylish batting, Kohli has not looked back. He has redefined the art of batting in Twenty20s.
Just ask Pakistan, who were twice at the receiving end of masterclasses from him. Just ask James Faulkner, who was ripped apart in Australia and in Mohali as well during the World T20. Just ask the bowlers in IPL who have been made to look quite ordinary, doesn't matter if they are bowling first or defending a target.
Sample this. Have your mind blown:
Kohli becomes the first captain to score 2 centuries in IPL history. #RCBvRPS

— Bharath Seervi (@SeerviBharath) May 7, 2016
So instead of resorting to stylish words and flowery metaphors, which can't possibly do justice to his form right now, we thought we'll let the numbers speak. Numbers, after all, never lie.
His overall numbers in T20 for this year speak for themselves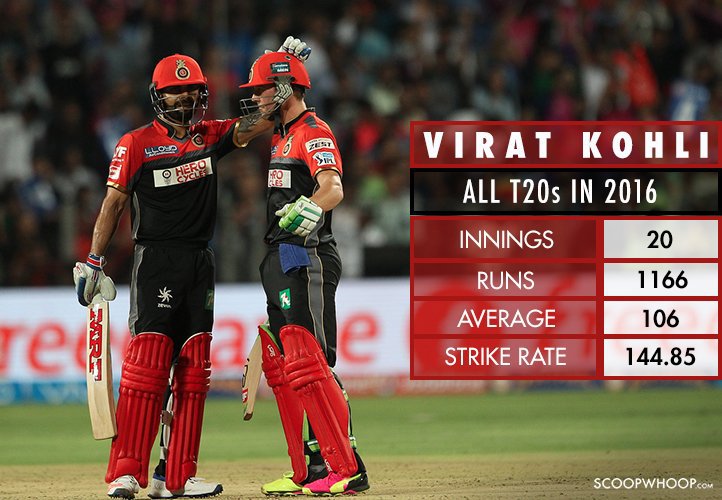 It all began with India's winning run in T20 Internationals starting from Australia.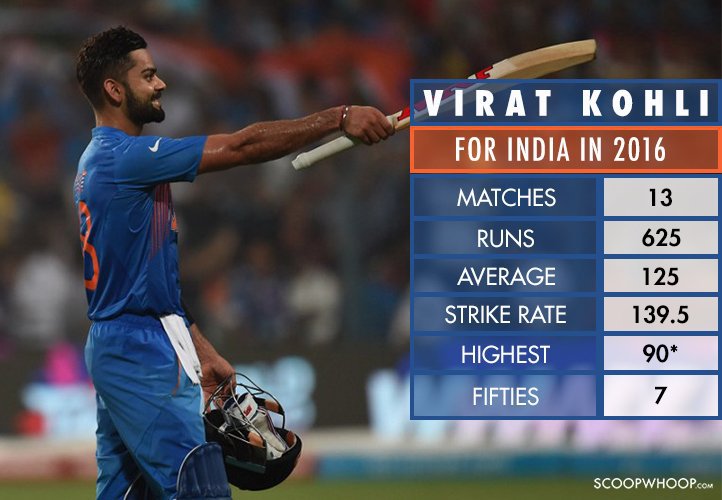 And when IPL started, he just continued from where he left off in World T20.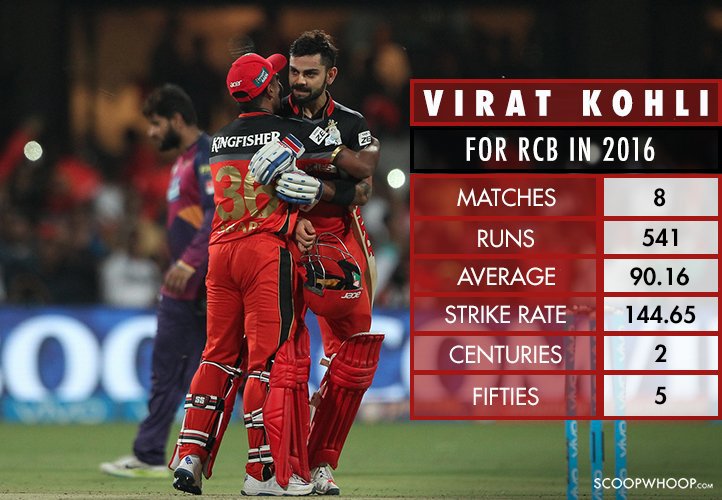 Though results have not favoured RCB — one batsman scoring truckloads of runs but his team continues to struggle becuase of bad bowling? Where have he heard that before?
When it comes to chasing, Virat Kohli has very few close to his level — leave alone among today's players, he is set to go down as the greatest chaser of all time.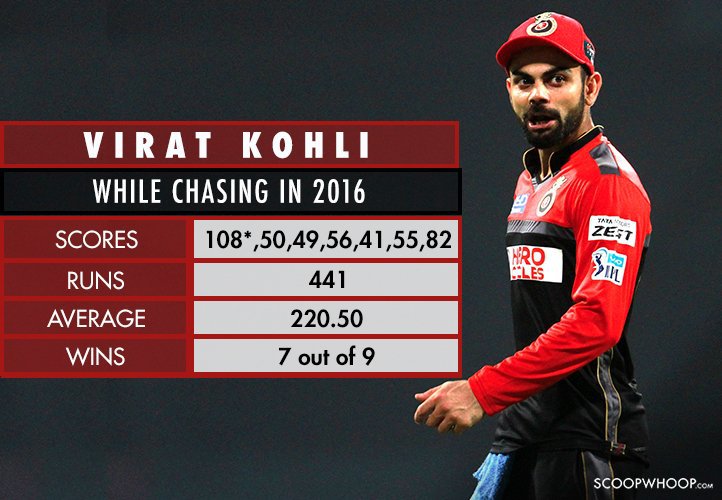 And what of his peers? Well, nowhere close! Sample some of the competition.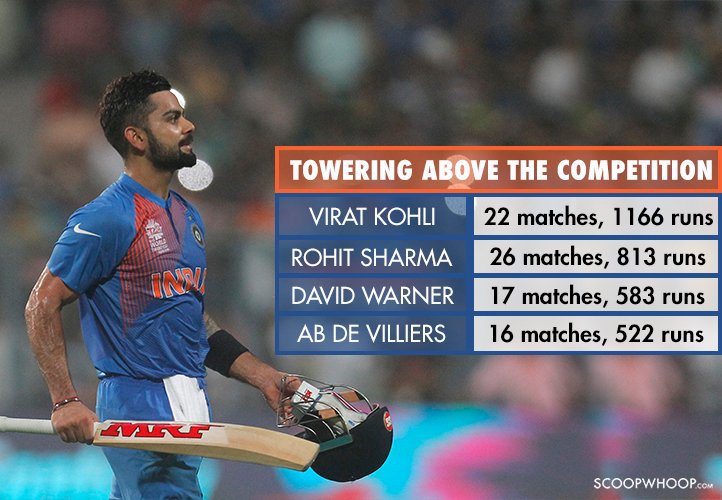 Note: All numbers are for T20s in 2016, counted up to the match against Rising Pune Supergiants on Saturday, 07 May.
Featured image source: IPL