New York City emerged on Sunday from a massive blizzard that paralyzed much of the US East Coast, while snowy gridlock gripped the nation's capital and surrounding areas, where federal, state and local offices planned to remain closed on Monday.
Midtown Manhattan sprang back to life on a bright and sunny Sunday as residents and tourists rejoiced in the warming sunlight, digging out buried cars, heading to reopened Broadway shows and cavorting in massive drifts left by New York City's second-biggest snowstorm on record.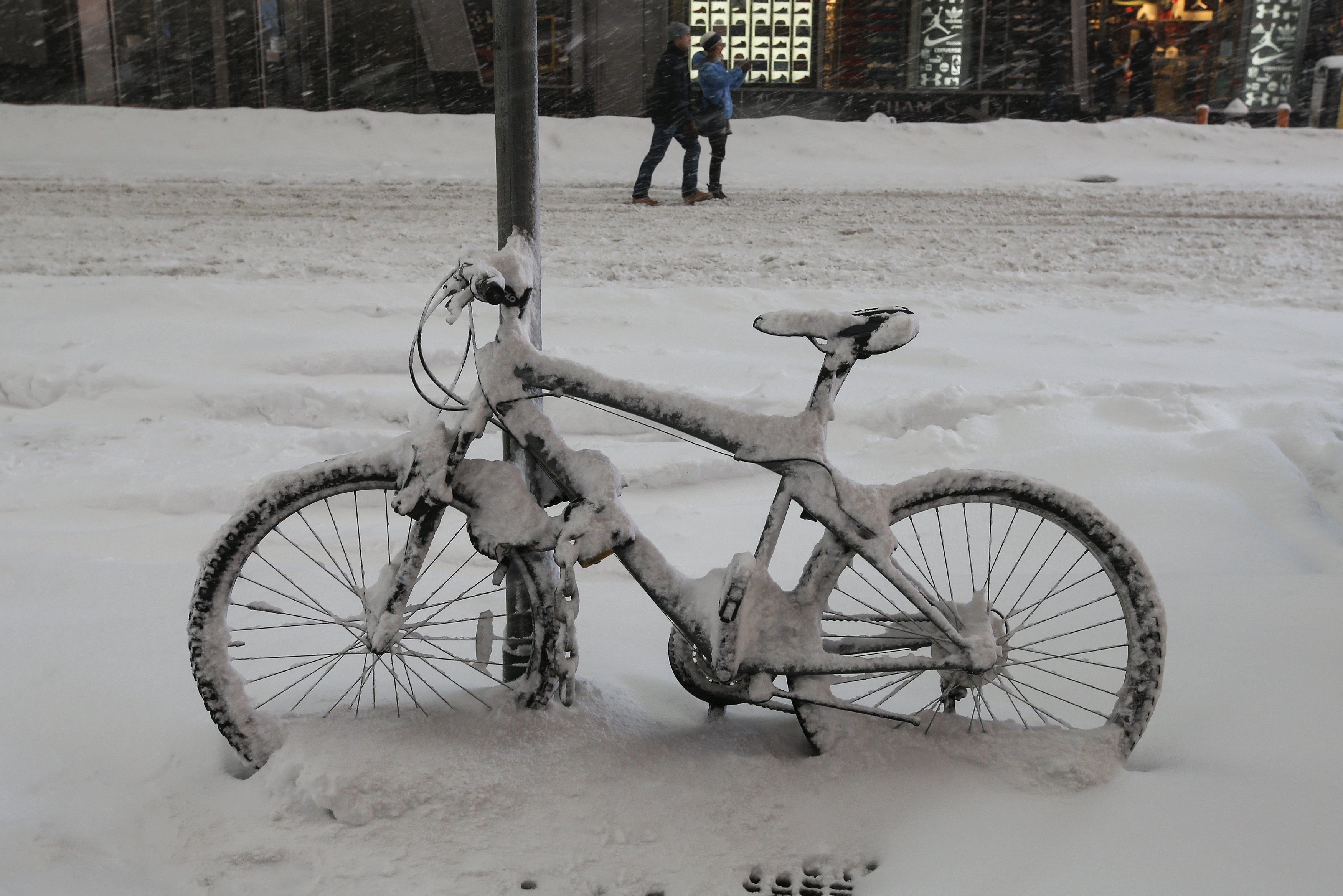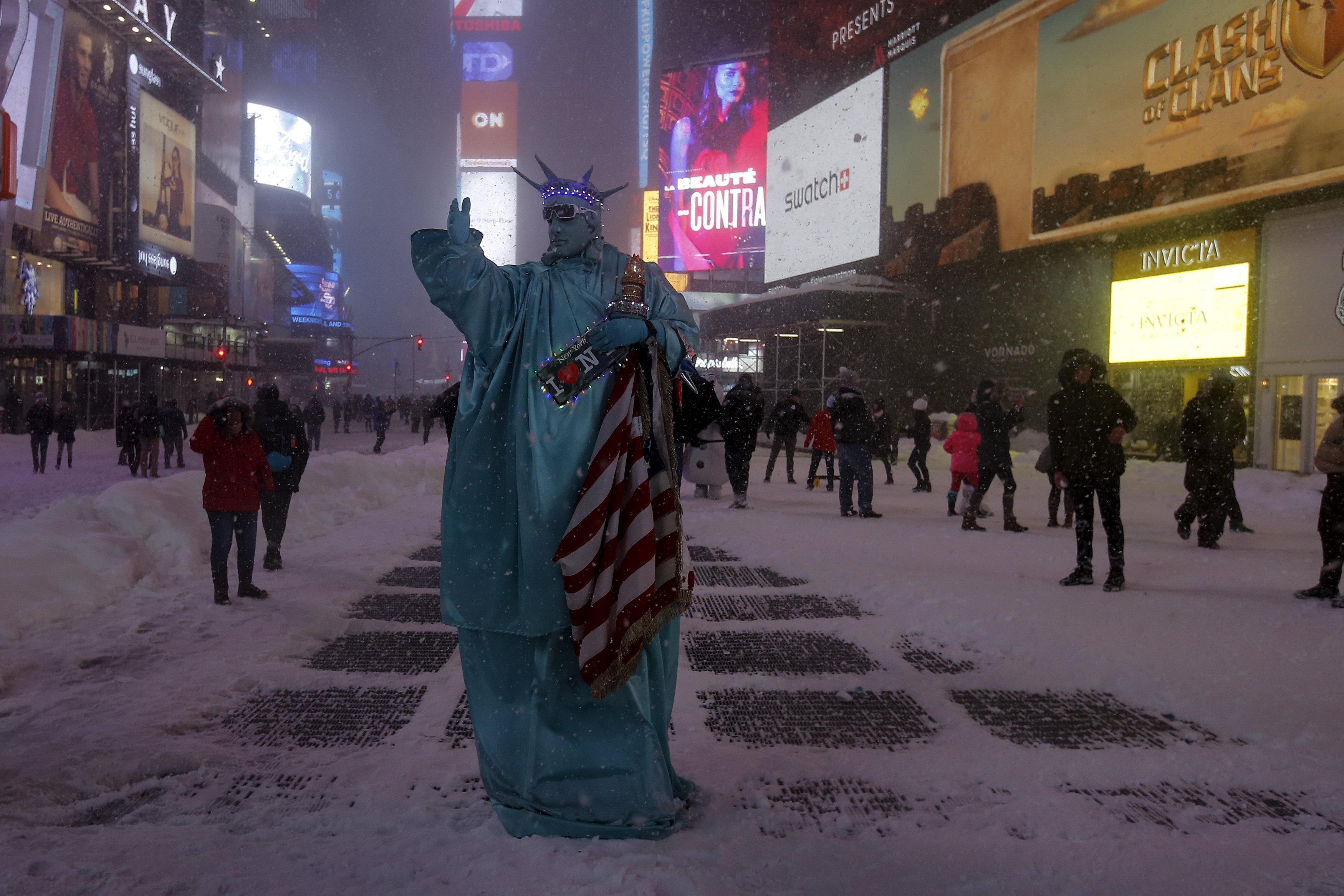 In Washington, where a traffic ban remained in effect, the recovery got off to a slower start, with the entire metropolitan transit system closed through Sunday. The U.S. Office of Personnel Management said federal government offices in the Washington area would be shut down on Monday, along with local government offices and public schools in the District of Columbia and its Maryland and Virginia suburbs. Virginia and Maryland state offices also were ordered closed.
Even so, many people were out in the street. Some skied and snowboarded down the steps of the Lincoln Memorial until security officials moved them on.
A snowy day in Washington: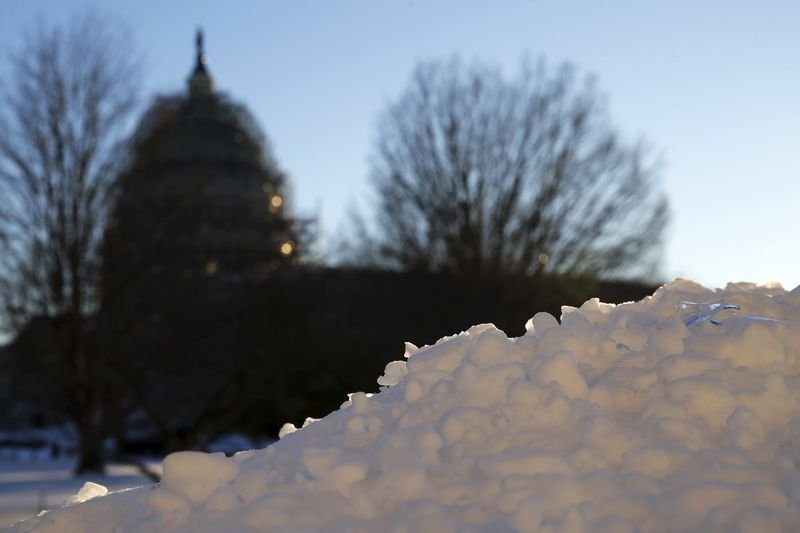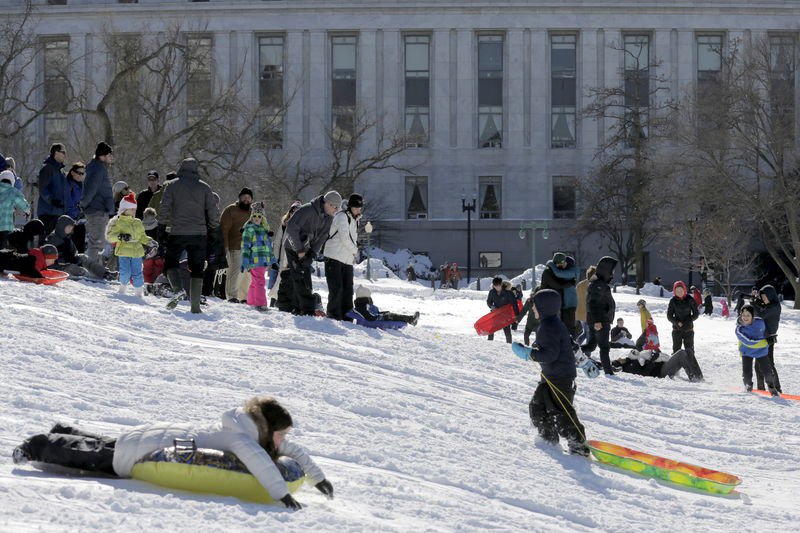 In Japan five people died and more than 100 were injured Sunday, with record-breaking heavy snowfall and low temperatures in the country's western and central regions and rare snow in subtropical areas, officials and local media said.
The small subtropical island of Amami observed snow for the first time since 1901, the Japan Meteorological Agency said.
Here's a glimpse of Japan: 
In China, 24 weather stations around the country recorded all-time low temperatures between Friday and Sunday. The southern city of Guangzhou saw rare sleet, the first in 60 years, in its downtown area, the provincial meteorological station announced on Sunday.
In Hong Kong, primary schools and kindergartens were closed Monday after temperatures plunged to a 60-year low. A 100-kilometre ultra-marathon race was abandoned as competitors crossing the city's tallest peak, Tai Mo Shan, slipped on icy slopes buffeted by freezing winds.
The peak became the scene of "carnage", as one race official described it, as hundreds of curious "frost-chasing" citizens became stranded, with dozens stricken with hypothermia and hapless firemen called in to rescue them filmed slipping and sliding on the icy roads.
Here's a glimpse of China: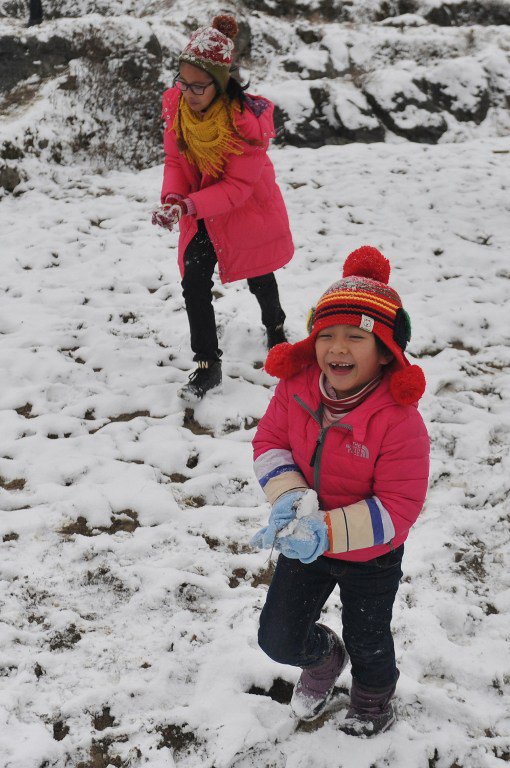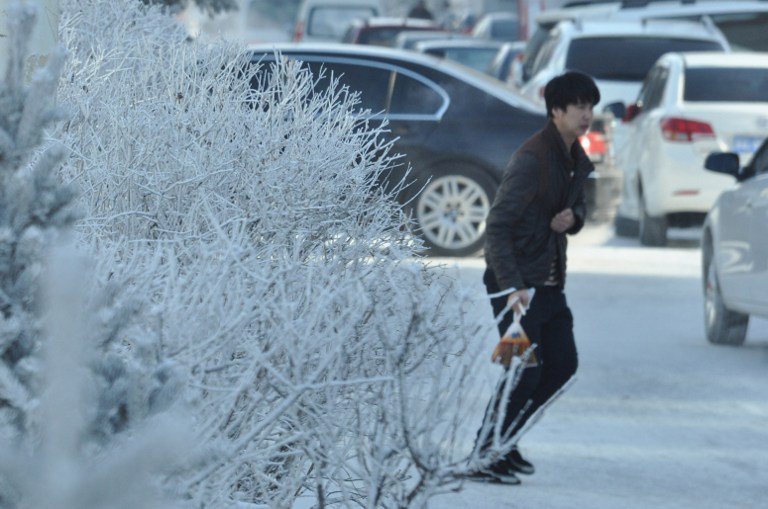 Close to 90,000 people were stranded on the South Korean resort island of Jeju on Monday after the biggest snowfall in three decades shut the airport for the third straight day.
Taipei registered a low of 4 degrees Celsius over the weekend, the coldest in 44 years, with the Taiwan media reporting 90 deaths due to the cold weather, and rare snowfall drawing enthusiastic crowds to Yangmingshan National Park.
The situation at South Korea: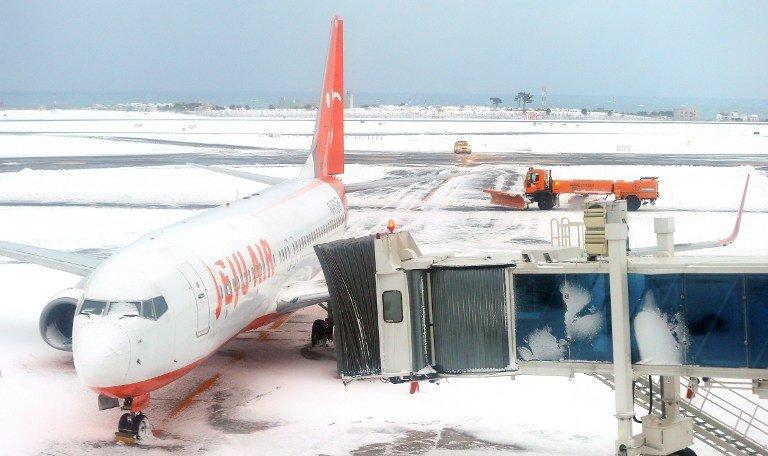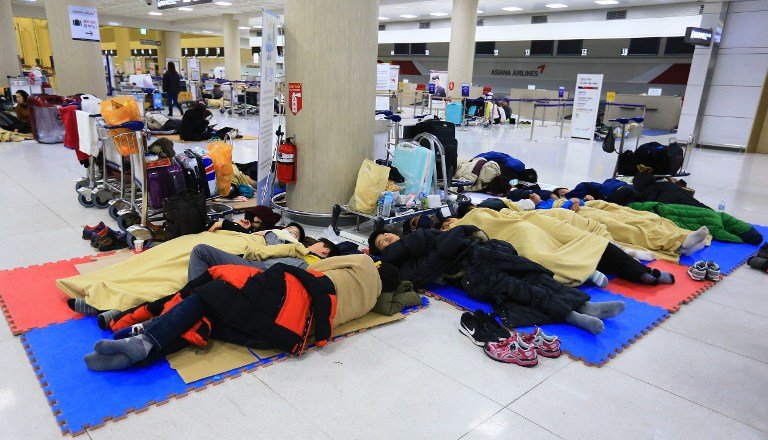 In Vietnam, temperatures in Hanoi dropped to six degrees Celsius at night over the weekend, which state-run media said was the coldest weather the country has experienced for some two decades.
(Feature image source Reuters)