A 23-year-old Congolese teacher Masonga Kitanda Olivier was beaten to death in Delhi last month. A 21-year-old Tanzanian student was beaten and then stripped of all her clothes by a group of locals in Bengaluru in February. 
These incidents feel like one-off incidents but they don't even come close to describing the daily discrimination that black people from African nations are subjected to in India. The look of disgust out of the corner of the eye; the muttered slurs; the pot shots about skin colour and the assumption of a 'bad' character are far too common. 
The experiences narrated by citizens of African nations, who have lived or are living in India, are the ugly reality of today. And they all point to one fact: Indians are racist. While the government has not acknowledged the 'R' angle to any of these attacks, there's a growing demand for large scale sensitisation of Indian citizens towards black people.
ScoopWhoop brings to you the voices of citizens of various African countries who experience 'racism' every day in India: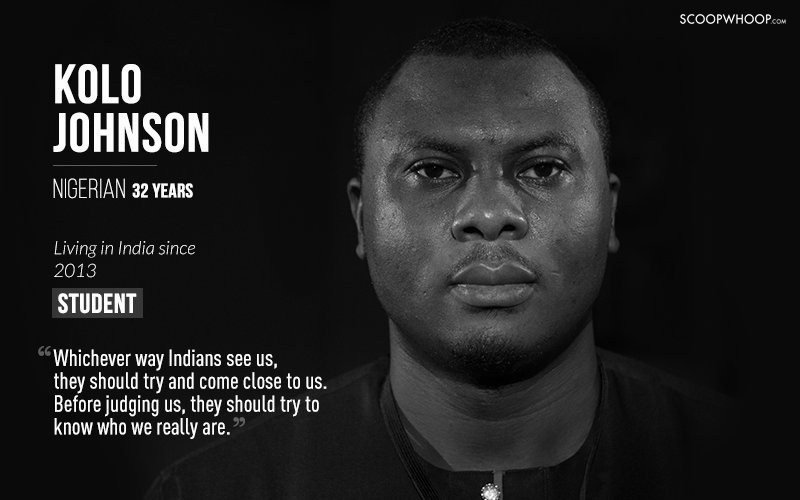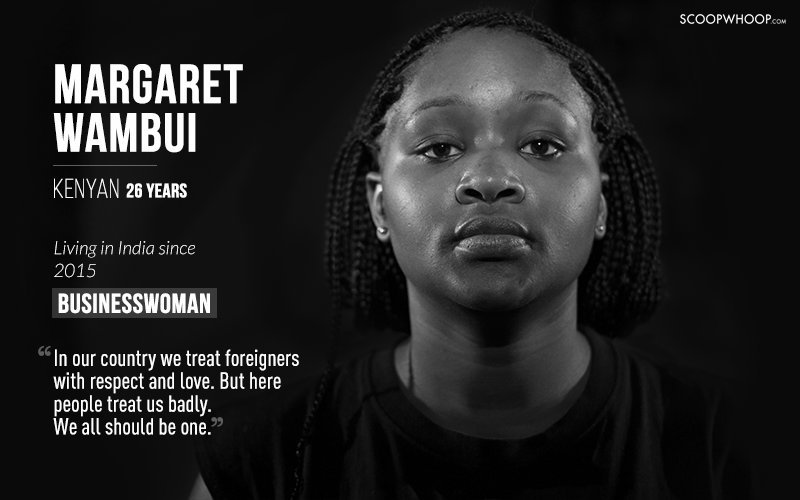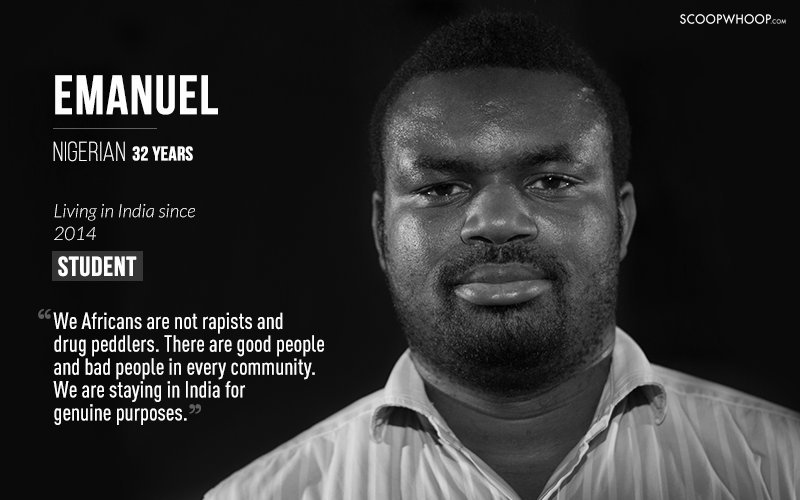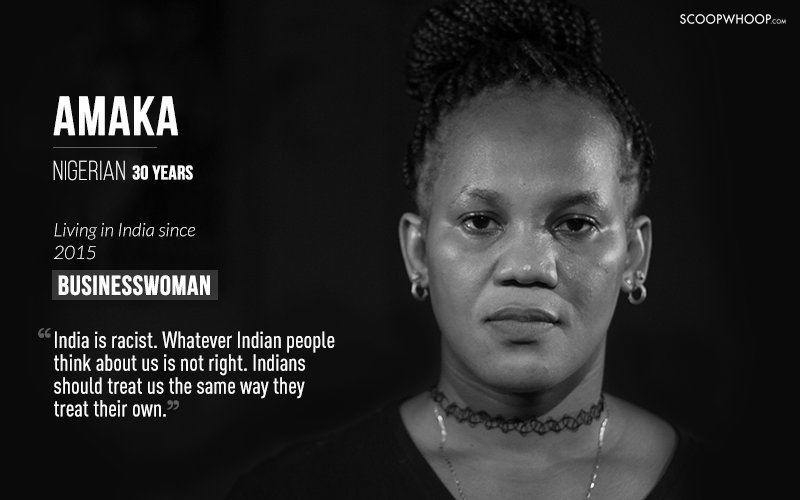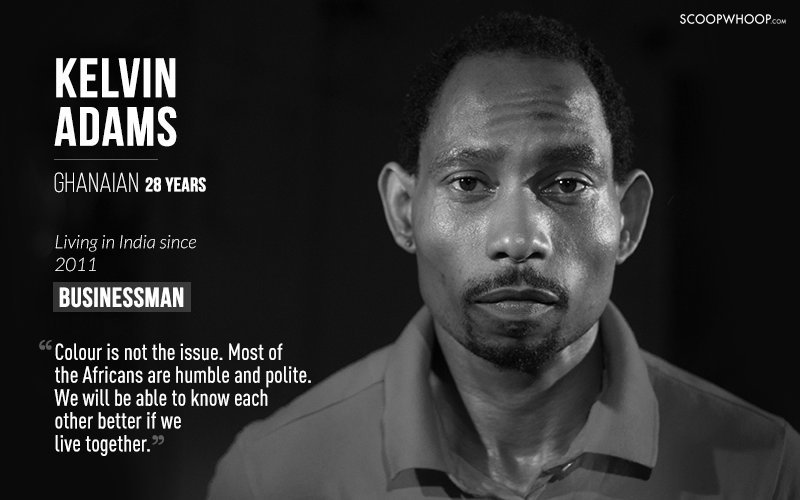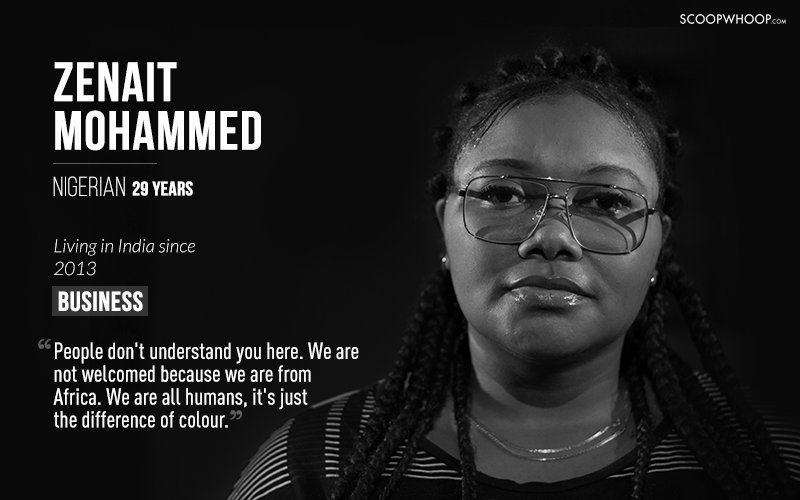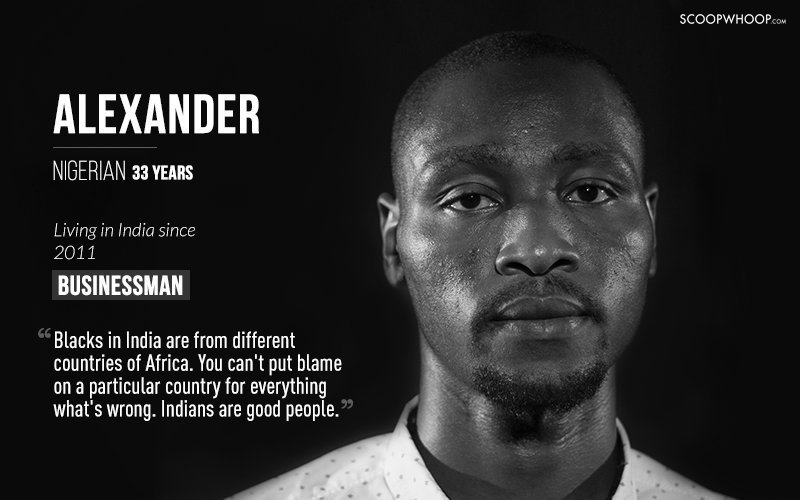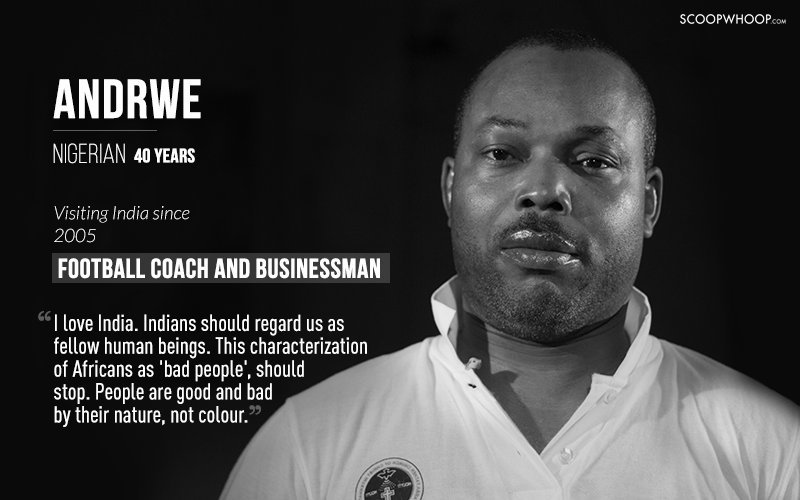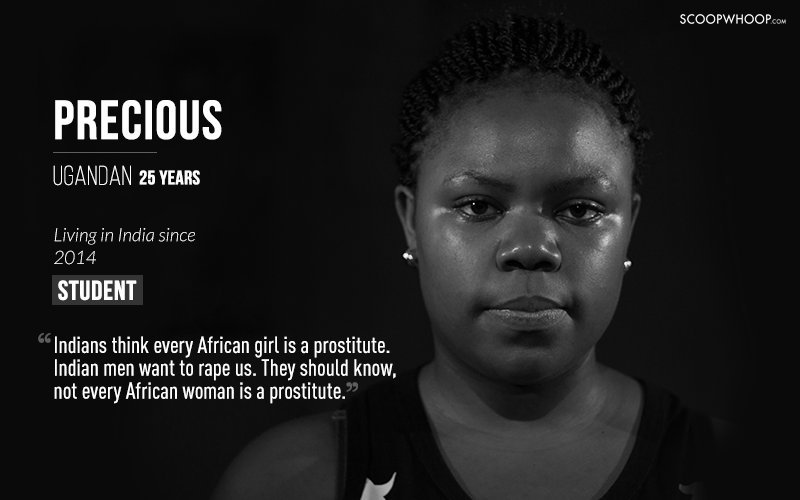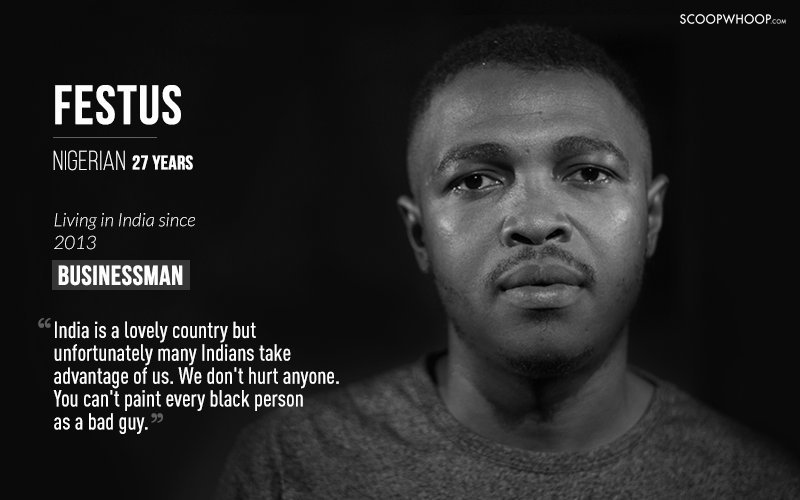 Feature image source: ScoopWhoop/Sumit Tharan