Protests demanding 'jallikattu' in Chennai took a violent turn on Monday, forcing the police to use force to manage the crowds. 
The situation worsened as protesters started pelting stones at the police and set police vehicles ablaze. The police claimed that they were forced to use "mild force" after the crowds were instigating them by throwing stones.
But what shocked many was footage aired by some TV channels in Tamil Nadu that showed police personnel also indulging in vandalism. The video was reportedly captured at RK Salai in Chennai.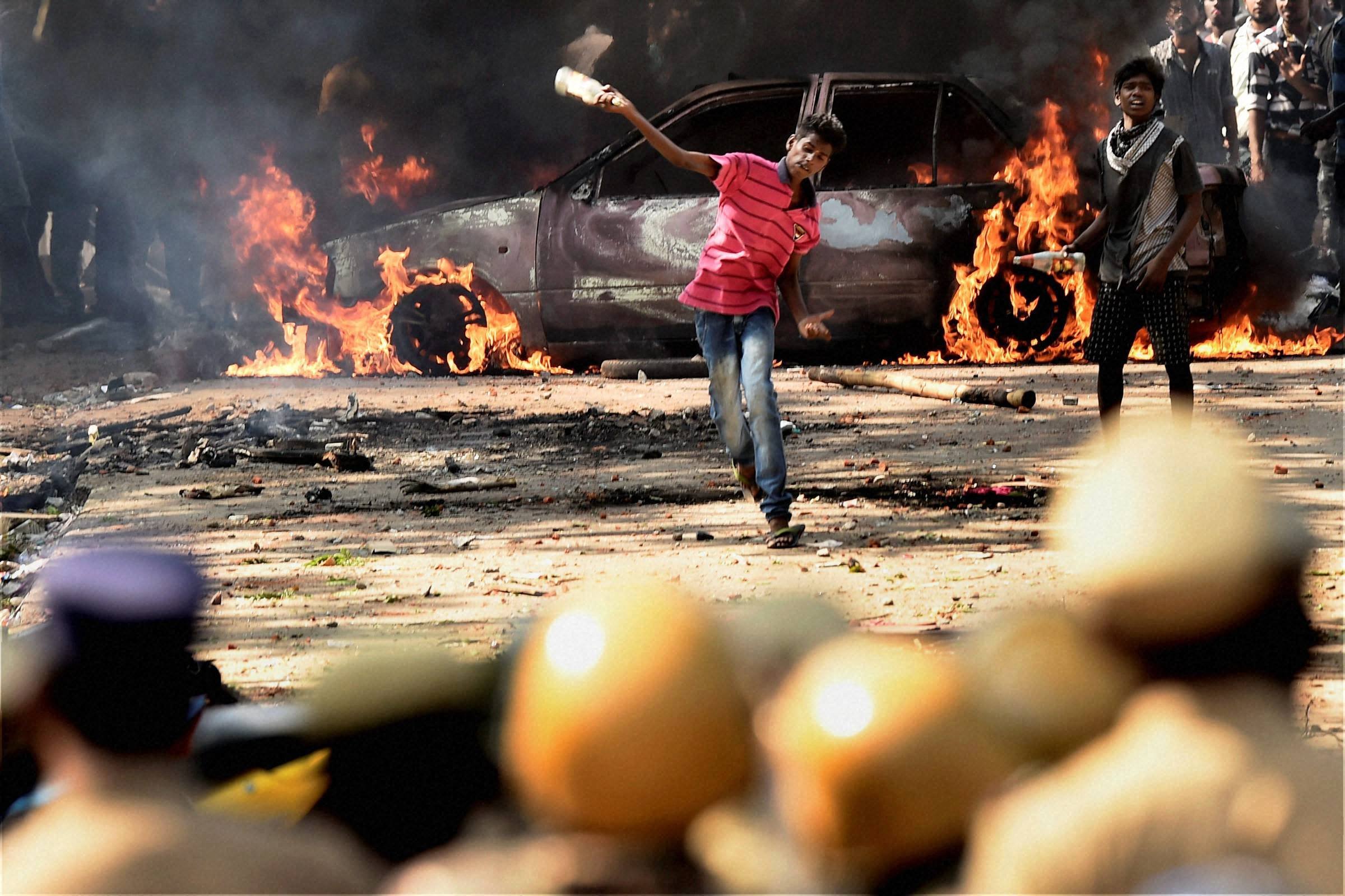 Tamil cinema superstar Kamal Hassan tweeted about it as well:
There were many others who posted photos and videos showing policemen damaging vehicles.
Another Twitter user posted a video showing policemen damaging motorbikes. 
This video shows police personnel setting an autorickshaw on fire.
A protester told The Times of India that the police had vandalised parked vehicles on the road and also attacked innocent people. 
However, the Chennai city police commissioner S George refuted the allegations and and told TOI  that the video could be have been manufactured. He said the cybercrime wing would investigate the matter.