At the age of 18 months, toddlers are introduced to learning through playful activities but for wonder-kid Advika, it all started at the age of six months, who knows currencies of 26 countries, and can even read words in English and Marathi.
Born in Nagpur, 18-month-year old Advika is drawing attention from all corners for her extraordinary achievements at such a young age. Her mother still can't believe that her daughter has turned out to be a prodigy, reports The Times of India.
28-year-old housewife Asavari Bale, Advika's mother, started showing alphabet, fruits and animal pictorial charts to her ever since Advika started crawling.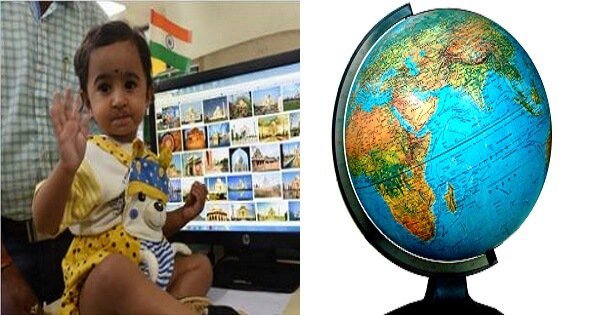 "Then, when she was eight months-old I started teaching her about countries, currencies, wonders of the world etc. At that point, she started responding by pointing at the right answer on the pictorial chart. When asked about Elephant or Tiger she would place her finger there," said Asavari to TOI.
When she was 10 months old, she was able to identify body parts and answer through gestures by pointing towards pictorial charts. Her parents thought it was absolutely normal till last month when Advika started speaking.
The wonder kid can name countries according to their famous landmarks (Eiffel Tower, Leaning Tower of Pisa etc). She can also quickly answer India's national bird/anthem, sport, and classical dances, the report adds.
According to Advika's parents, she started speaking 40 days ago and the only issues she faces is of pronunciation while reading English and Marathi words on the chart.
Like every other parent, her mother also wants her daughter to excel in life. Bale wants to see Advika as a civil-servant in the future.